Verstappen addresses TENSE radio messages with Red Bull engineer after Belgian Grand Prix victory
Verstappen addresses TENSE radio messages with Red Bull engineer after Belgian Grand Prix victory
Max Verstappen has insisted that he did listen to his engineer's radio messages, despite a series of awkward interactions that came over the airwaves on his way to victory at Spa-Francorchamps.
Starting from P6 owing to a five-place grid penalty, Verstappen scythed through the field to once again claim victory.
He now joins Fernando Alonso for the number of wins from different starting positions in Formula 1, something that the two-time world champion thoroughly enjoyed.
READ MORE: F1 Race Engineers: The stars of team radio with Hamilton, Verstappen and co
Verstappen: I didn't ignore radio messages
"It's a new spot [winning from] P6," he said. "I knew that we had a great car and it was just about surviving turn one. I could see it getting really tight so I was just going to stay out of that and it worked out.
"From there onwards we made the right overtakes and moves. I got a bit stuck in a DRS train at the start but once that cleared I could do my own pace. Again, really enjoyable."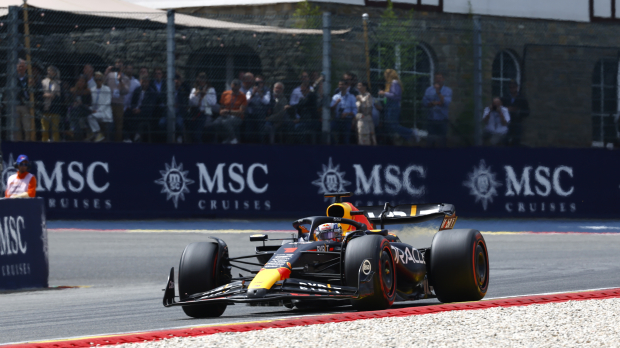 A constant theme throughout the race was Verstappen's back-and-forth with his engineer Gianpiero Lambiase. The pair shared some cutting remarks to one another in what was a playful, albeit tense, series of interactions.
"I did slow down [after the radio messages]," he said when asked about the conversation after the race. "We look at the numbers, we look at the wear of the tyre and this track is super hard on the tyre so you don't want to do any unnecessary things and that's what we did until the end."
The Dutchman had a race without challenge, apart from a fleeting moment where he lost control of the RB19 for a split-second heading into Eau Rouge, something he knew could have had catastrophic consequences.
He added: "Eau Rouge is the worst corner to have a moment. It was tricky in those laps where it was raining because you could see it was raining but no how much.
"So I had a little sideways moment, luckily nothing happened but it's certainly not a corner you want it to happen."
READ MORE: Best F1 TV commentators and presenters: GPFans Broadcaster Power Rankings