Mattia Binotto was not fully satisfied by Ferrari's efforts in pre-season testing, insisting that improvements could have been made, despite Sebastian Vettel setting the quickest overall lap time and Maranello power units putting in more laps than any of their rivals.
Ferrari saw track time limited in the final test by Vettel crashing on day two before an electrical failure cut their test short by a few hours on the final day.
Still, Vettel was able to deliver a 1:16.211 earlier on Friday, topping the timesheets in pre-season for a second year in succession.
However, with February joy failing to translate into championship success in 2018, Binotto was understandably quick to temper expectations.
"I'm pleased because we did a lot of work, but I'm not pleased with where we are at the moment," Binotto said.
"I would like to be faster, I would like to be more reliable, so I think there is still much to do and this season has not started yet – there are still 21 races to go and this is just testing.
"I'm pleased to see that the car behaves as we were expecting, that's the starting point.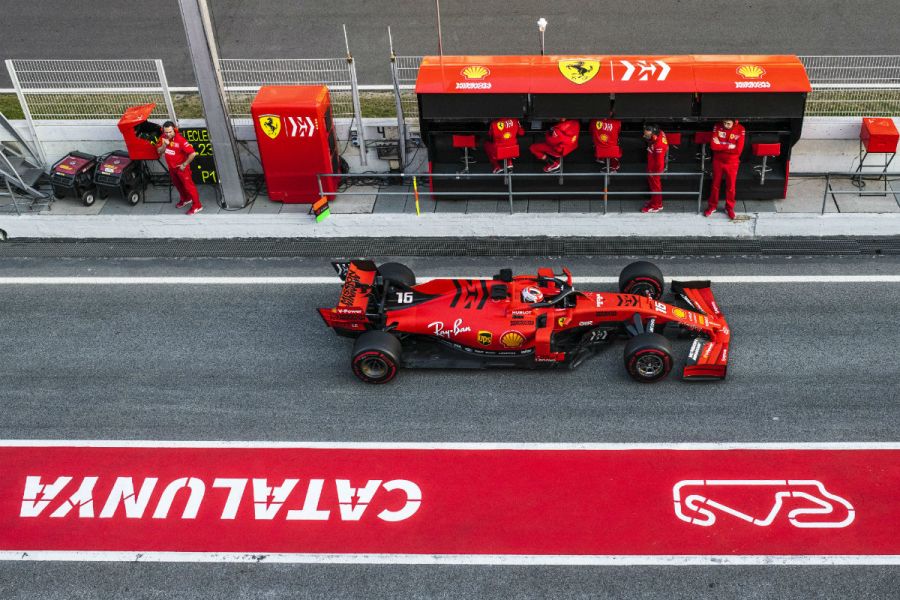 "But I know as well there are many issues to be addressed and performance to be pushed forward. I will not be pleased today.
"Certainly the fact the car is running properly is a good starting point, but that's it."
Lewis Hamilton had said earlier on Friday that he believed Ferrari to be half a second ahead of Mercedes, only to then go and deliver a lap time within 0.003 seconds of Vettel's best.
Speaking before Hamilton had set his top time, Binotto offered somewhat prescient scepticism over the Silver Arrows' continued pessimism in Barcelona.
"We are still focusing on ourselves," he said. "We are still trying to learn our car, trying to understand the limit of performance but as well the reliability.
"These days are very important in the preparation of the entire season.
"I'm happy to know that Hamilton believes we are faster. I believe they are very strong, I believe Mercedes will be very, very strong in Australia.
"I think it would be completely wrong to think that today we're faster than them. Here, we may run different fuel levels, we've got different programmes.
"So I'm not expecting them to be behind us, or [if Mercedes are behind] they will be very, very close."
MORE: Hamilton and Vettel end testing quickest
MORE: Ferrari end pre-season testing early