Mercedes team principal Toto Wolff has insisted that Valtteri Bottas has the "full backing" of the team following a disappointing finish to the 2018 Formula 1 season, and has tipped the Finn to improve to become more of a competitor to Lewis Hamilton in 2019.
Despite having the same car as the eventual world champion, Hamilton, Bottas finished fifth in the driver rankings last year. His uncompetitive performances were compounded by team orders which were issued in favour of the Brit.
He was handed an extension to his contract with Mercedes, but rumours during the summer suggested the team were looking at potential replacements.
Wolff claims that Bottas still has complete support from the Silver Arrows, however.
"Valtteri knows he has the full backing of the team to succeed," Wolff said at the Mercedes W10 launch.
"He's excited to get back in the car and show his critics what he can do.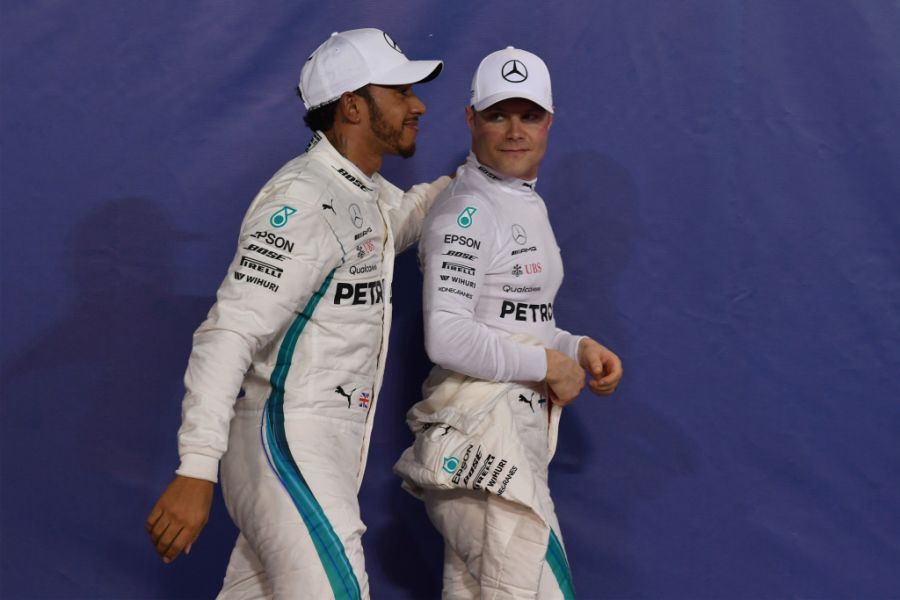 "We had a good chat after the break. He was in a good place and has been able to fully reset after a season that was not always easy for him. He was refreshed, he's extremely hungry, and he wants to start racing again.
"I'm really looking forward to a strong competition between the two of them [Bottas and Hamilton]. Racing each other hard and fighting hard against our rivals."
In 2019 Mercedes are going for their sixth straight constructor's championship victory, but Wolff has assured that they are not going to become complacent, especially after the introduction of rule changes this year.
"We have to start from scratch and we need to prove ourselves again, against our own expectations and against our competitors," the team boss added.
"We start the season with zero points, so we're taking nothing for granted. There's absolutely no feeling of entitlement to be at the front.
"With the regulation change for the new season, every team can have a shot at the title. We're seeing all of them as a potential threat."
MORE: Ricciardo comparison will determine Hulkenberg's future
MORE: Ferrari admit Vettel could be prioritised over Leclerc