Sergio Perez: 'Jammer genoeg in 2017 geen podiumplaats'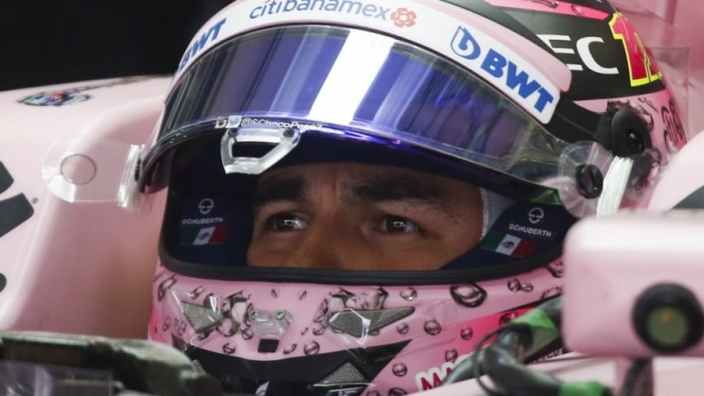 Force India-coureur Sergio Perez greep in 2017 naast het podium in tegenstelling tot de twee voorgaande jaren. Hoewel hij met zijn zevende plaats heeft bewezen 'best of the rest' te zijn, had de Mexicaan graag meer uit het het seizoen gehaald.
Sergio Perez bewees afgelopen seizoen opnieuw stabiele resultaten te kunnen halen, ware het niet dat hij zo nu en dan behoorlijk pittige concurrentie van teamgenoot Esteban Ocon had. De botsingen met Ocon zorgden er af en toe voor dat Perez zijn kansen in rook op zag gaan en de Grand Prix van Azerbeidzjan was daarvan een schoolvoorbeeld. Na de touché met zijn teamgenoot, was het einde verhaal. Naar eigen zeggen had hij daar de beste kans op een podiumplaats: "Ik zat er dichtbij en als we de Safety Car en de botsing niet hadden gehad, dan had ik daar op het podium kunnen staan," zegt hij tegen onder meer GPUpdate.
Desondanks is Perez wel tevreden over het seizoen: "Het team heeft het geweldig gedaan door weer vierde te worden. We hadden wel veel meer punten kunnen hebben." Daarbij stelt Perez ook dat de zevende plek voor hem wel het maximale was, zeker gezien de afstand van Force India tot de drie topteams. Perez scoorde in 2017 exact 100 punten voor het coureurskampioenschap, 13 meer dan zijn teamgenoot Ocon. Met maar liefst 103 punten verschil sleepte Force India met grote afstand de vierde plaats in het teamkampioenschap voor de ogen van Williams weg.