Renault chief Cyril Abiteboul believes that Daniel Ricciardo can bring two aspects to the French manufacturer that has been missing from the team in recent seasons - his "laughter and positive attitude" - as the Australian prepares to make the switch from Red Bull.
During the summer break of the 2018 Formula 1 season, Ricciardo made the shock announcement that he would be leaving Red Bull, a top three outfit, in favour of midtable Renault.
Ricciardo has since described the decision as "f***ing terrifying", but Abiteboul remains excited for the appointment, as he believes his new driver has something which the team has lacked.
"His laughter and positive attitude. Both parts that I think were missing within the team," the Renault boss told Auto Motor und Sport.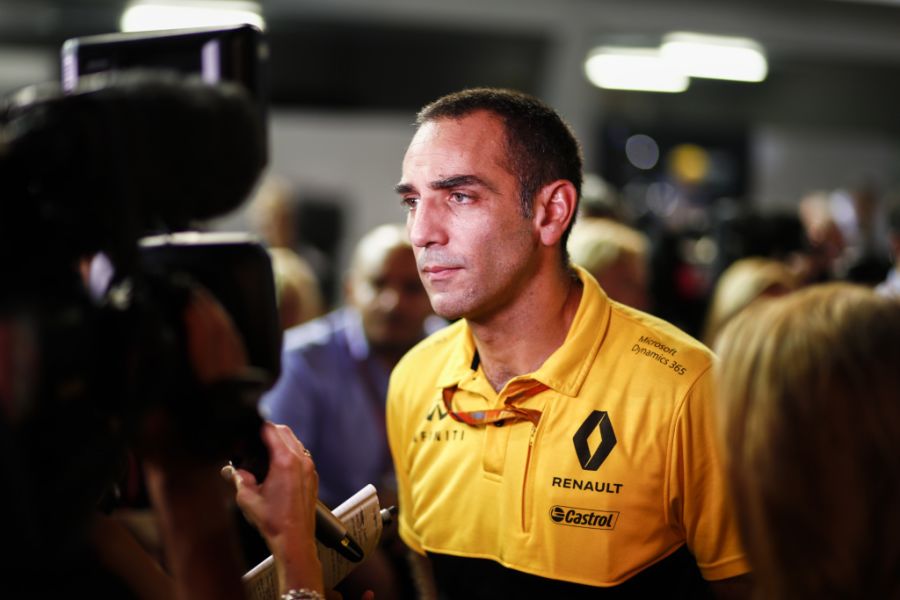 "Sometimes you need a fresh wind in a team, new energy and a look at things. That is probably also the reason that Red Bull did not give Daniel permission to drive our car in Abu Dhabi because he could already give us tips on where we could improve.
"If Red Bull consciously deprives us of this opportunity, then it seems to me that we are heading in the right direction."
Red Bull and Renault have had a tumultuous partnership this season, as it was announced before the campaign's end that Red Bull would be ditching the French manufacturer in favour of Honda parts from the 2019 campaign onwards.
MORE: 'Little things' missing at Ferrari after Marchionne passing
MORE: Gasly: I'll give Verstappen the hardest time I can