Max Verstappen admitted he will regret never having had the chance to go toe-to-toe with Fernando Alonso due to McLaren's inability to provide a competitive car while the Dutchman has raced in F1. While Verstappen has burst onto the fight at the front since joining Red Bull in 2016, Alonso has been mired in the midfield.
Two-time champion Alonso was the star of the show at the Abu Dhabi Grand Prix has he brought the curtain down on his F1 career after 17 years in the sport.
Since Alonso's debut, only a handful of drivers have matched the Spaniard's impact, although Verstappen is certainly one, among multi-time champions Lewis Hamilton and Sebastian Vettel.
Barring a stunning comeback, we will be left wondering what could have been in battles between Alonso and Verstappen, something the Dutchman would have been keen to know as well as fans.
"It's a bit of a shame that I never really raced against him," Verstappen said.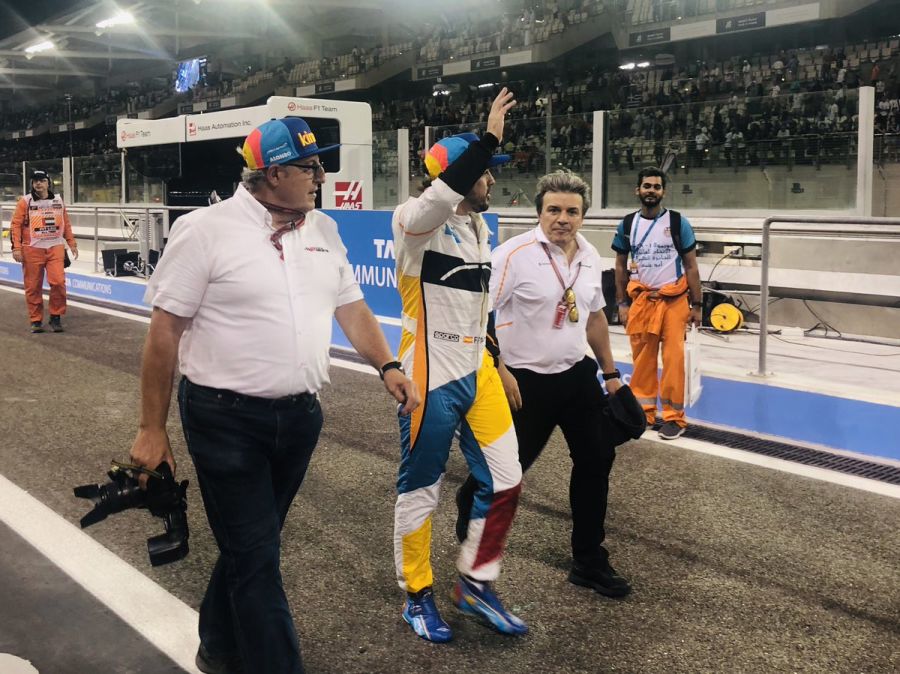 "Of course he was in F1 while I was there but I never really had a fight with him because he's always been at the back because of the issues they had.
"That's one thing I regret. I've been racing against Seb and Lewis already and that's been nice but never with Fernando. Back in the day when I was watching TV he was always the one really fighting them as well."
"It's nice that I've raced with him but I never got to fight him which is a shame."
MORE: Vettel hints at future Alonso battles
MORE: Hamilton, Vettel hail 'true legend' Alonso