Max Verstappen says his strong form in the second half of the 2018 Formula 1 season is not down to changing his approach, despite admitting that he "f***ed up" in a miserable start to the campaign which saw him spill many points with on-track mistakes.
Spins, collisions with other drivers and the safety barriers cost Verstappen in five of the opening six races of the season – most notably in Monaco where a possible victory went up in smoke as he crashed into the wall in FP3, with teammate Daniel Ricciardo going on to win from pole.
The Dutchman faced many calls from pundits, fans and even his fellow drivers to change his ways, but Verstappen was unmoved and threatened to "headbutt" anyone who brought it up at the Canadian GP.
He backed up his touchy talk with a podium in Montreal and has since won twice and secured six more top-three finishes – only Lewis Hamilton (16), Kimi Raikkonen (12) and Sebastian Vettel (11) have more than Verstappen's 10 finishes on the rostrum this year.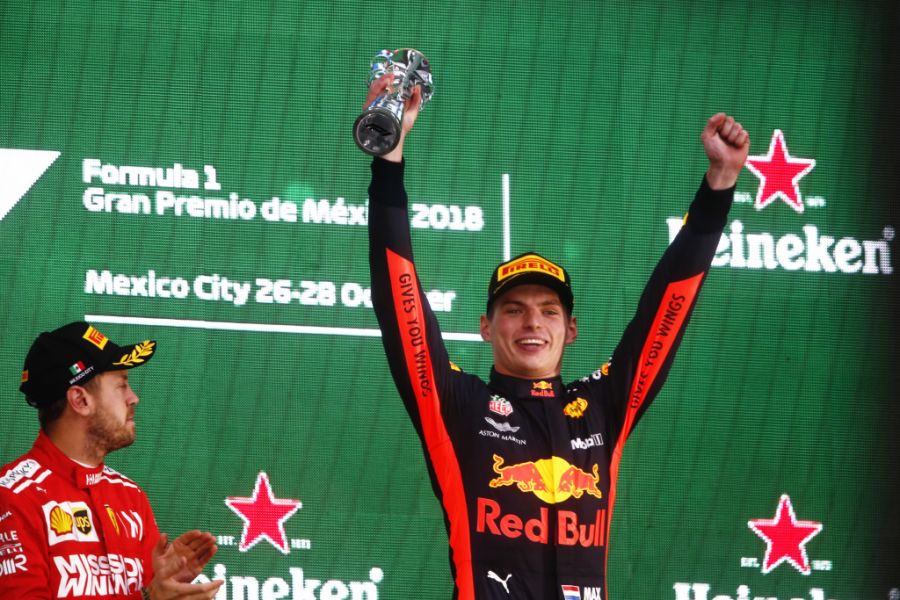 Rather than a change of technique, Verstappen says the upturn is due to a regained mental focus.
"This year, the first six races, I basically f**ked up. Afterwards, we did a much better job," Verstappen said.
"It's not really changing my approach to how I'm racing. I'm still the same person. I'm always going for the gap, you could see that in Mexico as well, I was there to win and not be second.
"I just wanted it too much initially. Sometimes my dad told me 'when I'm going slow, I'm still going fast enough.' I got that approach back after Monaco, and it seemed to make me faster than I was before, but without mistakes."
Verstappen would have moved past Valtteri Bottas into fourth in the drivers' standings were it not for a collision with Esteban Ocon in Brazil last weekend that cost him a third win of the year.
Verstappen is three points behind Mercedes' Finnish driver heading into the final round of the season in Abu Dhabi, with third-placed Raikkonen 17 points ahead.
MORE: Ocon set for three jobs in 2019
MORE: Hamilton wants second British GP before Vietnam