Lewis Hamilton says Formula 1 is running the risk of "cheating" fans and rivers of true action with the stringent engine regulations in place. Hamilton finished fifth at last weekend's Canadian Grand Prix after reliability fears forced Mercedes to shelve a planned power unit upgrade.
Hamilton and team-mate Valtteri Bottas' engines already had almost 2,000km on the clock just in race trim before the start of Sunday's grand prix at the Circuit Gilles Villeneuve.
Ferrari and Renault brought new engines to Montreal, putting the Scuderia and Red Bull at an advantage over the Silver Arrows.
Bottas was unable to keep pace with Sebastian Vettel and finished second, while Hamilton lost top spot in the drivers' standings to the German after having to manage his worn power unit behind Daniel Ricciardo.
READ MORE: Vettel leapfrogs Hamilton with Canada triumph
READ MORE: 'S**t' Canada result a Mercedes wake-up call
Although Ricciardo also gained on Hamilton in the standings, an engine failure in China earlier this season guarantees he will face engine penalties later in the year, which will likely put paid to any title bid.
"The sport is going in the wrong direction in my opinion. I have so many different opinions about it," Hamilton said.
"They need to change these fricking engines, they say they want to save costs and then they spend more to produce it.
"I hope they don't go to two engines next year because it's just going to get ridiculous. It was definitely a bit more fun when you had more engines I would say.
"The fact that a season could sway through reliability, I don't think anyone wants to say that. I don't think anyone wants to be cheated of that. You want actual true performance."
Despite Hamilton having to manage is engine in Canada, it will now leave his pool with a fresh PU brought in for all Mercedes cars in France next time out.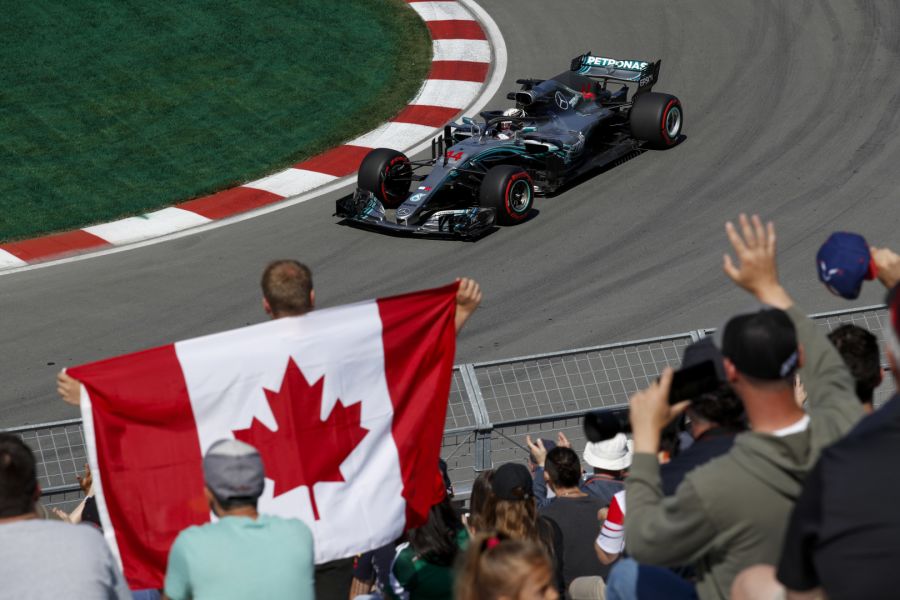 Neither Mercedes driver, or Force India and Williams, had to alter any engine parts over the first part of the season, incredible reliability which Hamilton believes could be crucial in the title race.
"There is no reason to lose control, we just keep doing what we're doing, keep our heads down, keep motivated and keep pushing because they will falter," Hamilton told Sky Sports.
"We have to keep applying the pressure. We didn't this weekend, but I'm really going to make sure I come back stronger in the next race.
"Ferrari ultimately have had a slightly better package. All round they've been doing a slightly better job so we've got to do more."