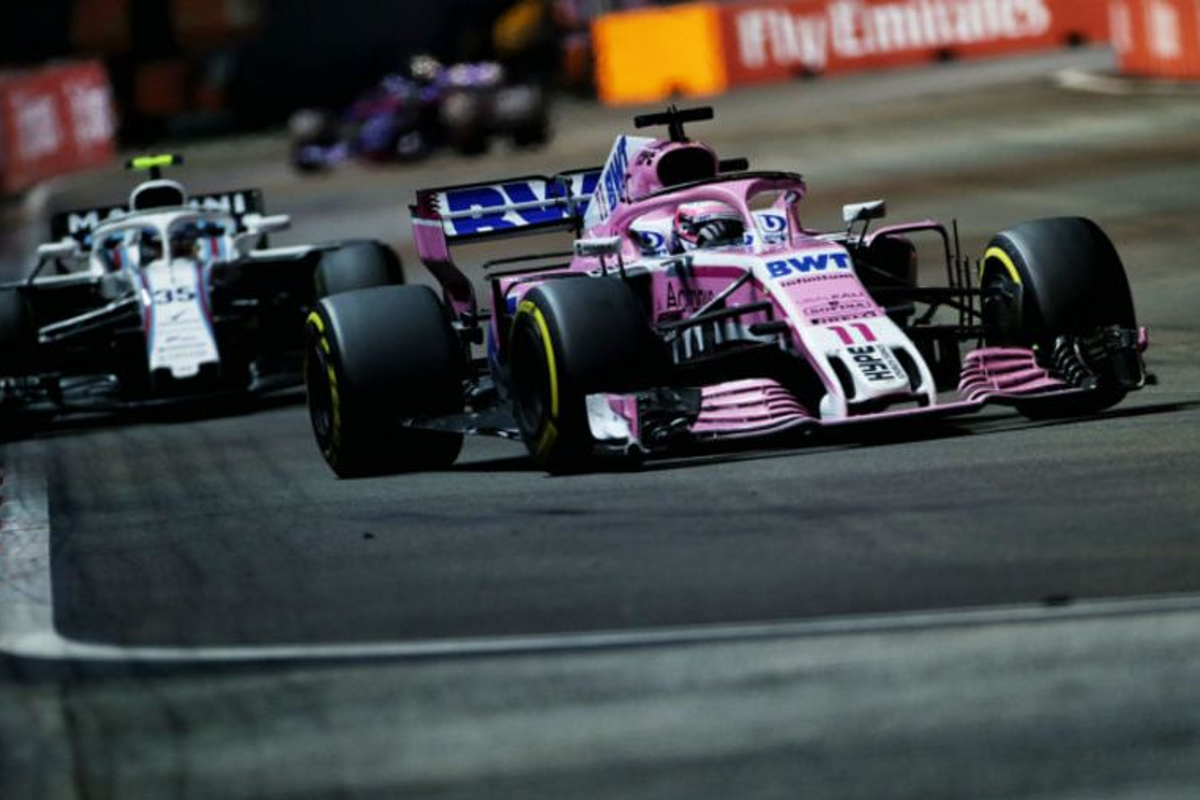 Did Perez deliberately crash into Sirotkin?
Did Perez deliberately crash into Sirotkin?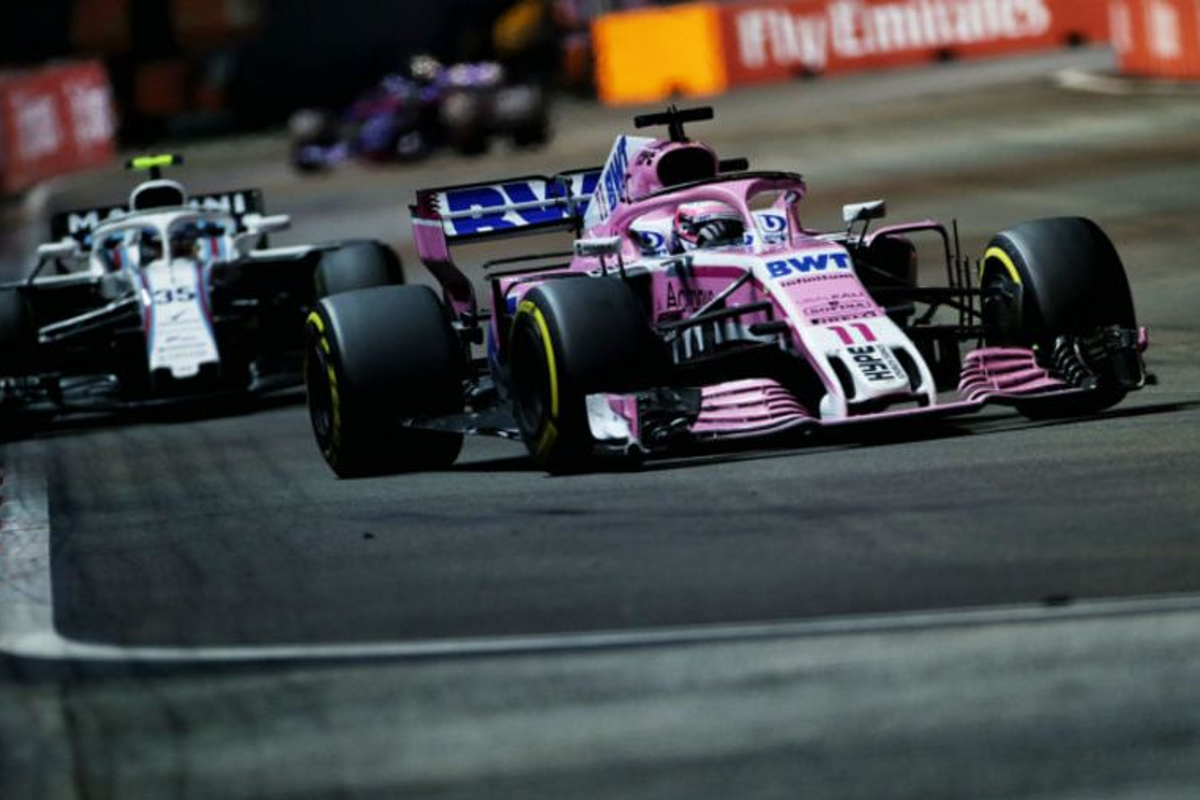 FIA race director Charlie Whiting dismissed the notion that Sergio Perez intended to drive his Force India into the Williams of Sergey Sirotkin after the pair's fractious battle ended with carbon fibre scattered on the Marina Bay Circuit during the Singapore Grand Prix.
After spending several laps behind the Russian in a battle for 13th place, Perez grew frustrated with what he believed to be unfair tactics from the Russian, who he accused of braking too heavily into corners.
The spotlight was soon back on Perez, however, when - after passing the Russian into turn 17 – he bizarrely speared into the Williams' sidepod to earn a drive-through penalty.
Perez, who finished a disappointing 16th from seventh on the grid, also drove team-mate Esteban Ocon into the wall on lap one, prompting Force India to threaten team orders in future races, but Whiting did not see reason to investigate Perez's motives any further.
"I haven't spoken to him, nor have the stewards as far as I'm aware," said Whiting. "But it's hard to believe a driver would intend to hit a [rival] car.
"He'd been trying hard to get past Sirotkin, and he looked a little bit frustrated, and I just think he misjudged how far in front he was in front of him.
"You saw how closely they were racing all the way through [turns] 14, 15, 16, 17, and I think he just misjudged it."
The incident drew comparison with Sebastian Vettel banging wheels with Lewis Hamilton under the safety car at last year's Azerbaijan Grand Prix, for which the Ferrari man was only handed an in-race time penalty.
"The safety car was out in Baku," Whiting said. "You can say it was, I wouldn't say safer, but less likely to cause an accident than when at racing speeds.
"But that's a decision that the stewards took, and presumably they took that into account."
VIDEO: Perez smashes into Sirotkin