Leclerc offers BLUNT Ferrari F1 assessment of Mexican GP pole
Leclerc offers BLUNT Ferrari F1 assessment of Mexican GP pole
Charles Leclerc admitted he was pleasantly surprised by the job his Ferrari team did during qualifying for the Mexican Grand Prix after securing a late pole position.
After a slow start to the weekend, it looked as if Ferrari were out of the running for the front row until late in Q3, when both drivers hooked laps up out of nowhere.
Carlos Sainz joined Leclerc on the front row in what serves as a welcome boost for the Scuderia – but they are acutely aware that their race pace may not be up to the standard of Red Bull which could see them struggle in the heat during the grand prix.
Leclerc will have the toughest job of all headed down to turn one, with plenty of opportunity for his rivals to slipstream ahead of him.
READ MORE: RANKED: Best F1 TV commentators and presenters – power rankings
Leclerc: We surprised ourselves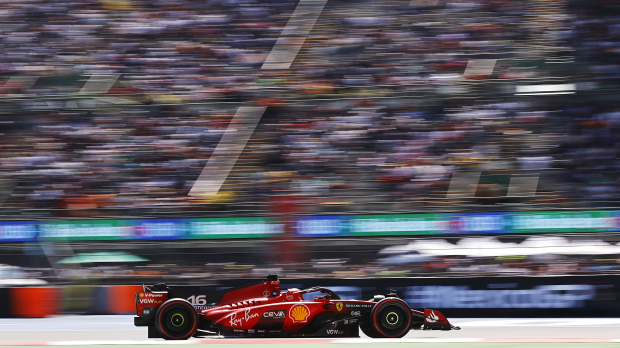 "We surprised ourselves with the final result," he told Sky Sport Italia. "This time, even later than usual. Like when you start being fast during Q1, you can hope and imagine you will be fast in Q3.
"This time, we were slow until Q2, so we did a great job at the end. I wasn't expecting us to be this fast in the last few laps.
"Now, it was good to have a positive Saturday, but we need to focus on tomorrow and the race. We know Red Bull always has a surprise on Sunday, so we need to wait and see."
Leclerc battling unwanted record
As well having the pace of Red Bull and the world champion Max Verstappen to contend with, Leclerc is also battling some unwanted statistics.
Ahead of his 22nd start in pole position, Leclerc has only converted four of the previous 21 into victories – with last week's disqualification from the United States Grand Prix meaning that the Monegasque has now in fact either failed to finish or been disqualified more times (5) than he's won from starting in P1.
It's a trend he's acutely aware of heading into Sunday's race.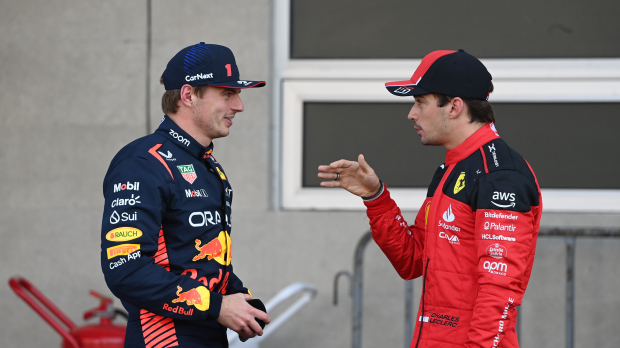 "I'm not celebrating pole that much anymore because it's on the Sunday that it counts and we need to put everything together," he told Sky Sports. "Having said that, we will go through the exact same preparation.
"Last weekend, yes it didn't go our way and we did mistakes as a team but that doesn't mean it's like this all the time. I'm sure we'll get it right tomorrow, just focus on ourself and hopefully we'll have a great race.
"Yes it would be great, especially in this second part of the season, it's been quite frustrating because since Japan really, I felt comfortable with the car I don't feel like on the Sunday we maximised our points so I hope tomorrow is the day."
The high altitude and conditions of Mexico could play into Ferrari's favour, with Red Bull's engine advantage reduced and further cooling sacrifices required to keep cars within operating windows.
Should Verstappen struggle to match his usual pace during the race, Ferrari will be first in line to pounce on any opportunity to win their second race of the season.