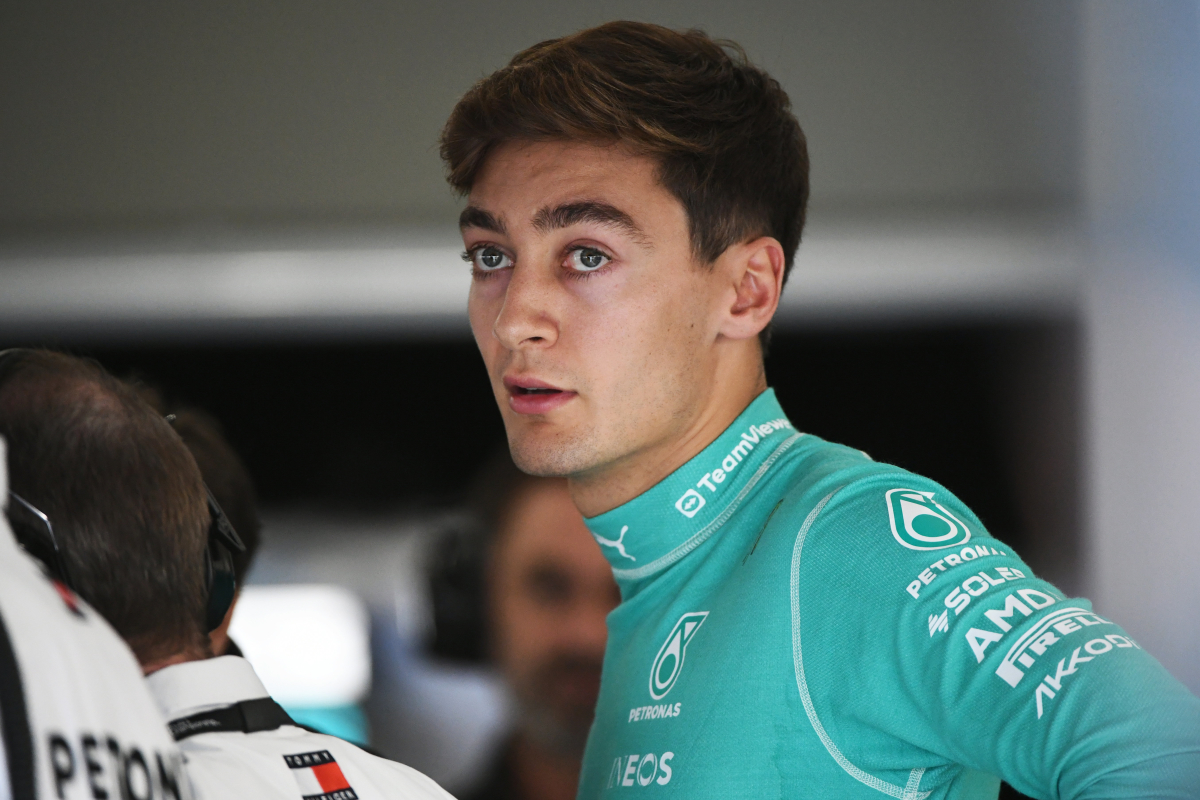 Russell slams 'cheeky *****' Leclerc after F1 race PENALTY
Russell slams 'cheeky *****' Leclerc after F1 race PENALTY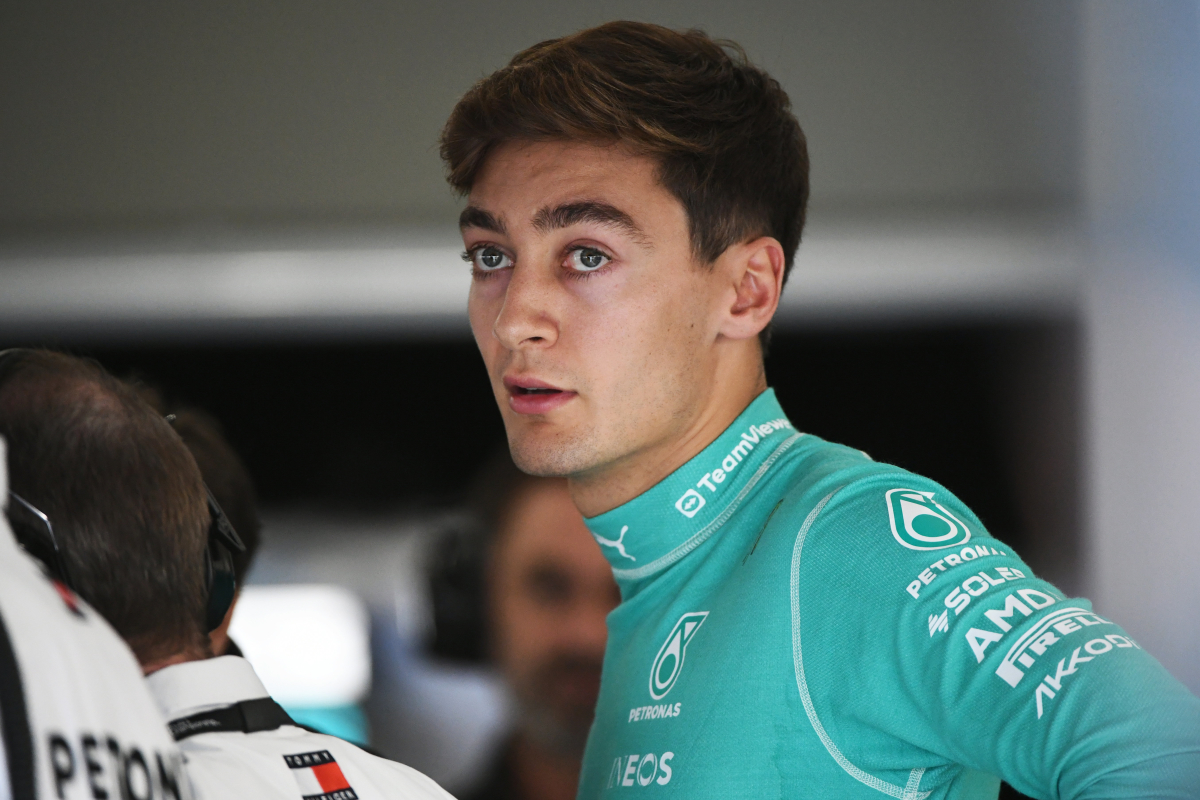 George Russell has said that despite his 'really scrappy day', which included two penalties on Saturday, he is looking forward to Sunday's main race at the United States Grand Prix.
The Brit has so far struggled to maximise the pace that Mercedes seem to have at the Circuit of the Americas, pace that has been evident from Lewis Hamilton's inspired performances.
Having qualified a respectable fifth during Friday qualifying, Russell was handed a three-place grid penalty after Saturday's sprint shootout for impeding Ferrari's Charles Leclerc, meaning he started the sprint race down in 11th.
Although recovering to take home a point that will help his team's battle with Ferrari for second in the constructors' championship, another penalty during the sprint race meant he could only finish eighth.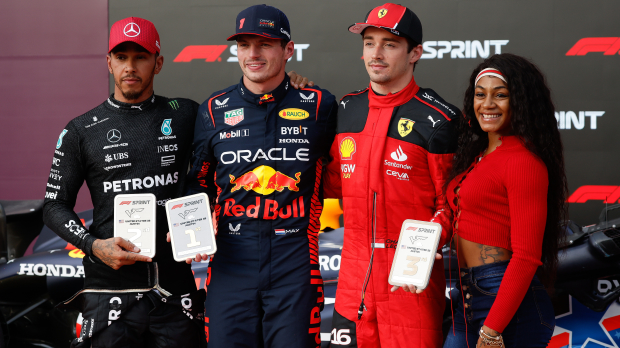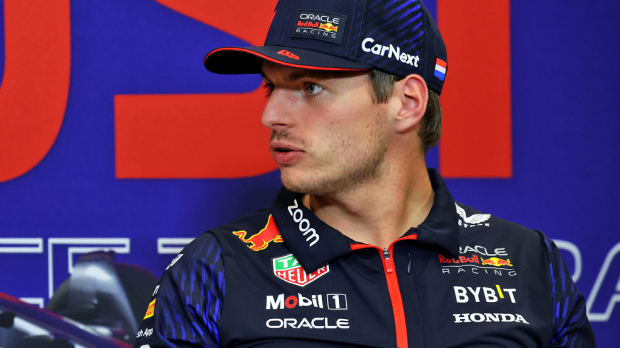 That particular penalty was for leaving the track and gaining a position over McLaren's Oscar Piastri, who then fell down the order meaning Russell was unable to give the position back.
Now, Russell is looking ahead to Sunday's main race, where he believes he can make a real difference with Mercedes' seemingly improved package.
"I haven't watched it back," he told media after the sprint race.
"It was a fair penalty and obviously Oscar lost a position when they asked us to reinvert it and then it was a bit of a shame that I couldn't get past Carlos.
"He was just quick in, the two corners that he was quicker than me were the two corners leading onto the back straight so I couldn't get a chance to overtake him and obviously made a bit of a mess the one time I did into turn 1.
"Nevertheless, went forward, still got a point from P11, but looking forward to starting P5 tomorrow.
Russell frustrated with performance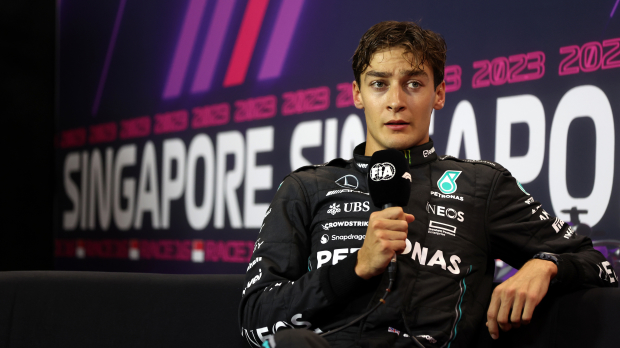 Despite Russell's slamdunk penalty for impeding Leclerc during qualifying for the sprint race, he wasn't happy with how the incident came about.
Lots of drivers were scrambling for position during the shootout, trying to get the best possible run for their flying laps. Russell believes this is why he felt like he had to block Leclerc from getting past him.
"No, I actually thought Charles was on his out lap, so I actually thought he was being a bit of a cheeky ****** overtaking me," he continued.
"So if anything I was trying to defend from him, so it was just being a really scrappy day. But as I said, we're starting P5 tomorrow. The car's clearly quick, I think we've got better pace over Ferrari, so the focus is on that now."