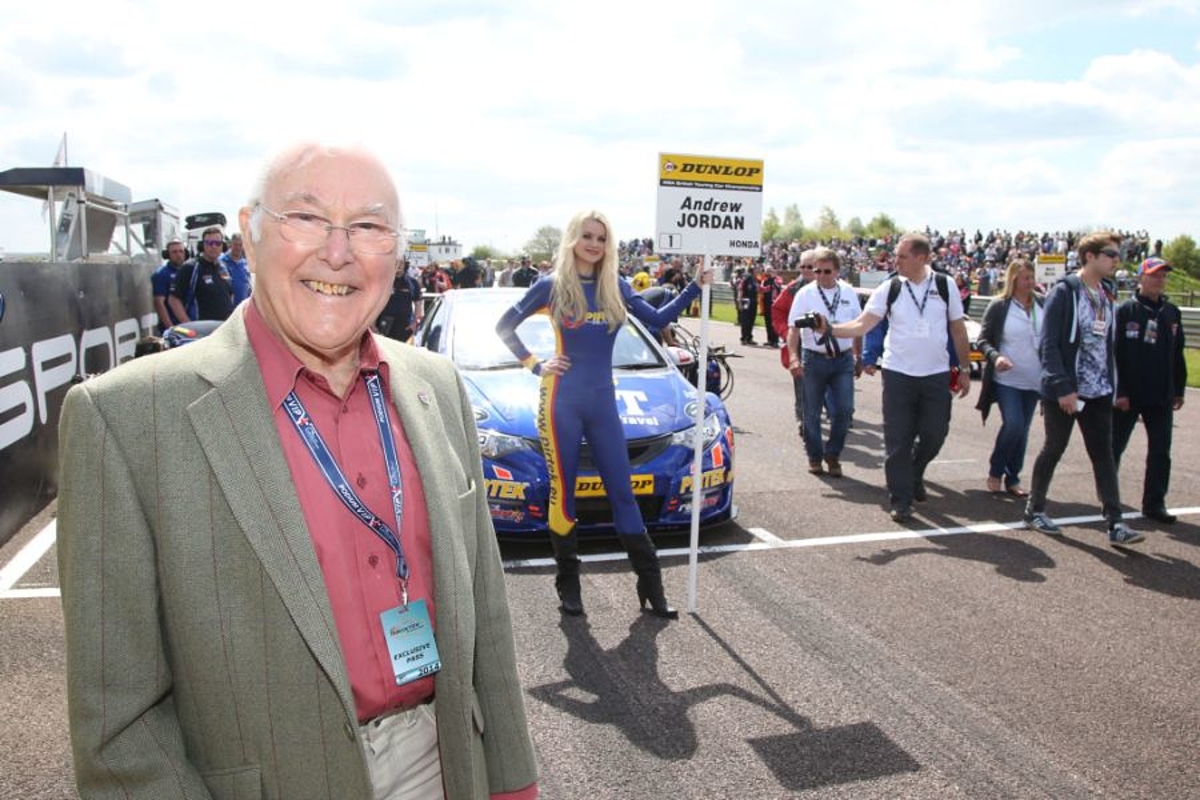 How Murray Walker helped start motor racing BOOM
How Murray Walker helped start motor racing BOOM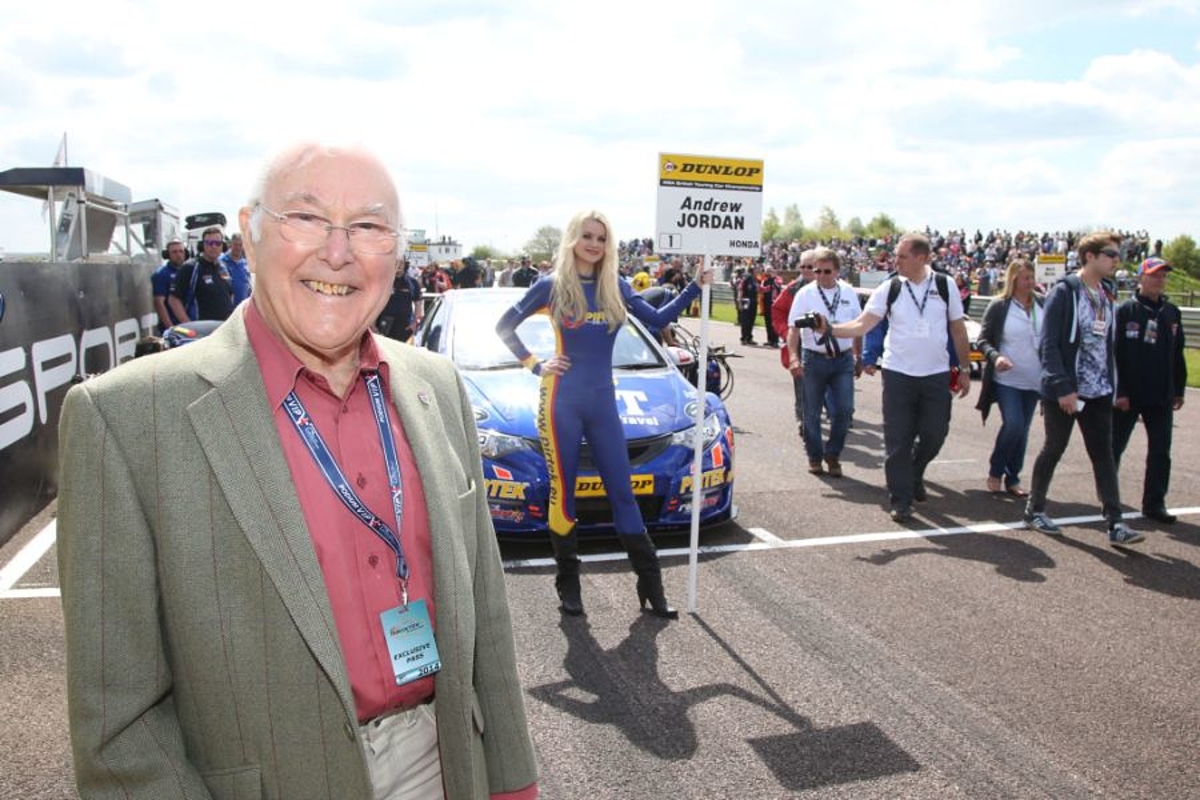 Part of the appeal of Murray Walker was that his skills and focus were not solely on Formula 1.
The man was a motorsport enthusiast and you only needed to show him a circuit and multiple engine powered vehicles to perk up his interest. He just loved racing and his excitement for it stretched long out beyond F1 into many other categories during his broadcasting career long before he joined BBC's Grand Prix programme in the late 1970s and after he had already become a household name too - as we celebrate him 100 years on from his birthday.
After making his first commentary debut at the 1948 Shelsley Walsh Hill Climb, he followed it up with a first radio commentary at the 1949 British Grand Prix and then in the same year he made his first TV broadcast with the Knatts Valley motorcycle hill climb.
Eventually he would commentate alongside his father Graham for many years on the famous Isle of Man TT race, with motorbikes being a long held passion for F1's favourite voice.
Yet a role as becoming the voice of the premier class motorcycle racing never materialised, although many forms of motorsport have Walker roots in them including Motocross, Rallycross, Powerboats, Karts, Speedway, Rallying, as well as many other single seater racing series - even Truck Racing.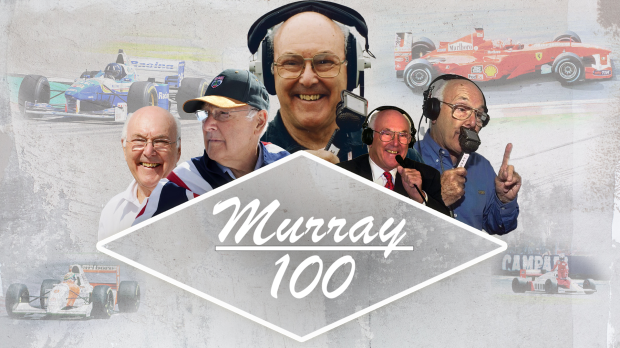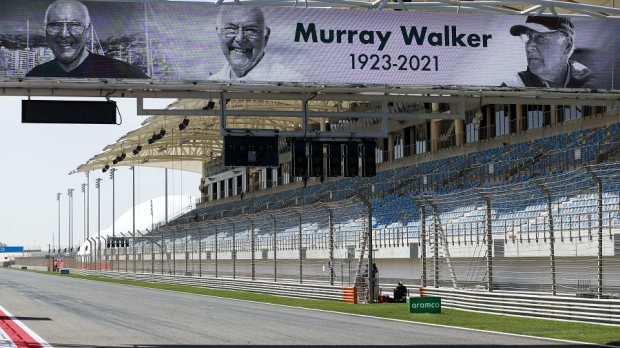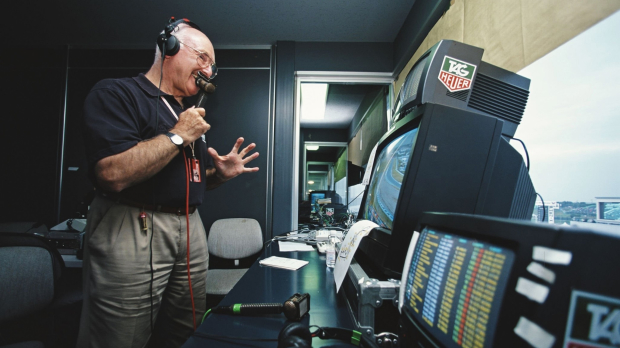 Many of these motorsports appeared on BBC's famous weekend sports programme Grandstand as well as ITV's equivalent of World of Sport from as early as 1958 right up until 1997.
Touring car boom
But perhaps the one motor racing series that many would associate Walker with after Formula 1 was his commentary on the British Touring Car Championship between 1988 and 1997.
Walker had already been covering sporadic races for the BBC for many years but now was onboard to feature across a whole season, commentating on 30-minute highlights packages on the races held on brilliant circuits throughout the United Kingdom.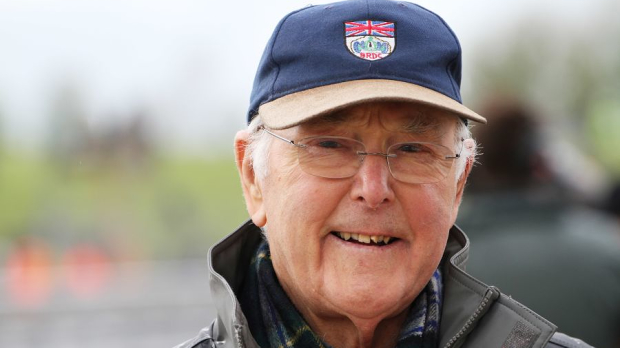 He has admitted from a commentator's perspective that it was almost a different job trying to go from describing a live race to broadcasting on highlights, due to the nature of constant action flying in front of him.
Walker admits he would watch the edited footage first, take notes of the action and then commentate but crucially without a script so that he could still give a seemingly live and natural reaction. It proved to be a tremendous success and drew in millions of viewers in its weekend slot on Grandstand.
Even the championship's complicated class structure couldn't deter viewers. Non-stop car action plus Walker commentary was about as blockbuster as it got for motorsport television.
Motorsport monopoly on commentary
Once the 1990s brought in the Super Touring era, BTCC hit its peak. Major manufacturers wanted a piece of the pie of a now easier to understand format and it quickly became the second most popular motorsport offering in the UK behind of course only grand prix racing – and Walker was the voice of both.
It was Walker's F1 commitments that prevented him from attending many races live, and he would do the bulk of his work from a studio. However, such was his love for his Touring Cars that he would still attend some functions and he would as ever do his best to get to know as many as people as he could in the paddock.
Touring car fans won't be surprised to know that Walker's favourite driver of his decade in the sport was John Cleland. Although a two-time champion, he is perhaps best remembered for his incredible battle with Steve Soper while fighting for the 1992 championship. After being taken out by the BMW driver at Silverstone (following a middle finger wave and "going for first" as Murray put it amusingly), he was left in a fit of rage and after confronting Soper, he turned to a BTCC camera saying 'the man's an animal' before storming off still incredibly furious.
#OnThisDay in 1992: @timharvey7 beat @jclelandracing to the #BTCC title after a controversial title decider at @SilverstoneUK.

pic.twitter.com/HVuUfiTtzr

— 1990sBTCC.com (@1990sBTCC) October 4, 2023
Mainstream success... then decline
The series became so successful that two PlayStation games were released based on the 1997 and 1998 seasons to huge success, although sadly there was no commentary from him on either game.
However, the popularity soon dwindled ironically as more TV time was handed to the BBC to turn half-hour tapings into one-hour broadcasts heading into the 1998 season.
It was a decision Walker disagreed with, citing that seven-hour and overnight slogs combined with his commitments to F1 had become too much.
In addition he also didn't think the new format was as exciting and it only watered down the action, leading him to depart the BBC for the final time as television commentator.
BTCC's popularity soon took a dip after it. While that could be just coincidental, F1 have had a big enough problem trying to replace Walker over 20 years on. BTCC were never going to find a commentator just as engaging.
Walker though still attended meetings long after his departure, and of course the series were only keen in welcoming him back on every occasion. He was as much a favourite in the BTCC paddock just as he was in F1.