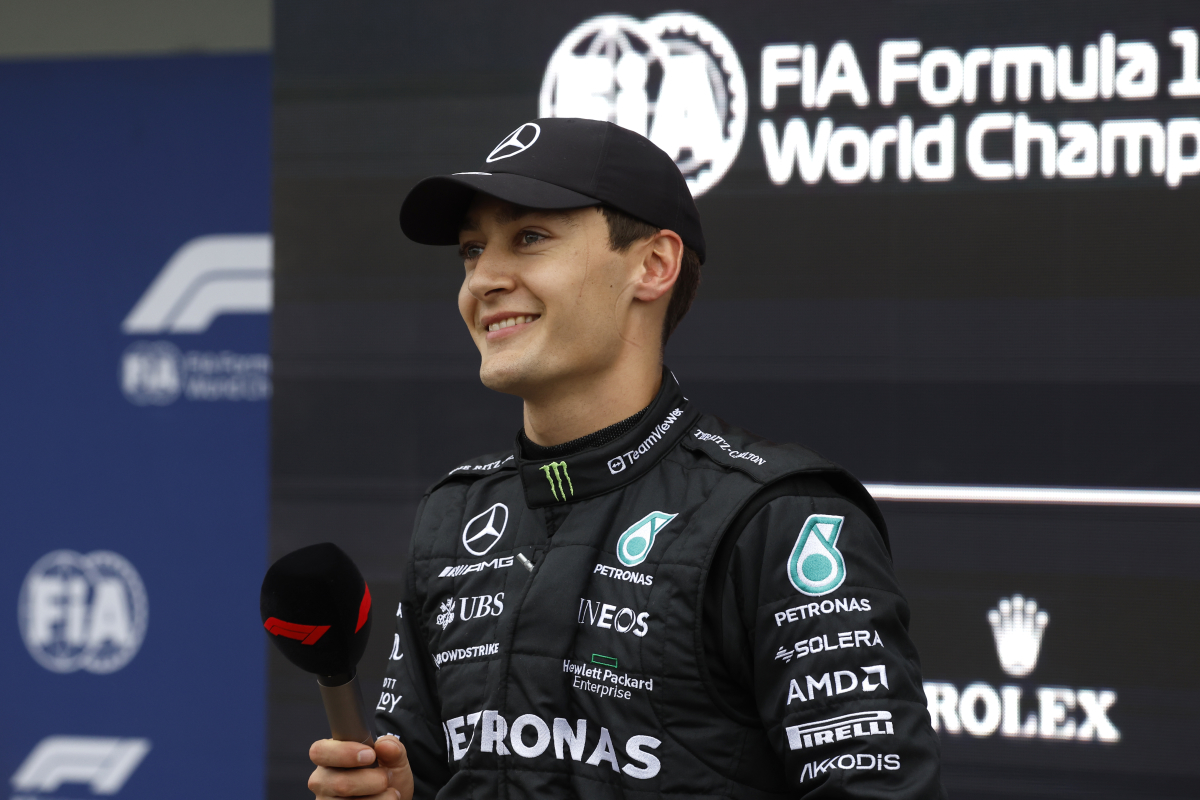 Russell reveals 'light at the end of the tunnel' for Mercedes
Russell reveals 'light at the end of the tunnel' for Mercedes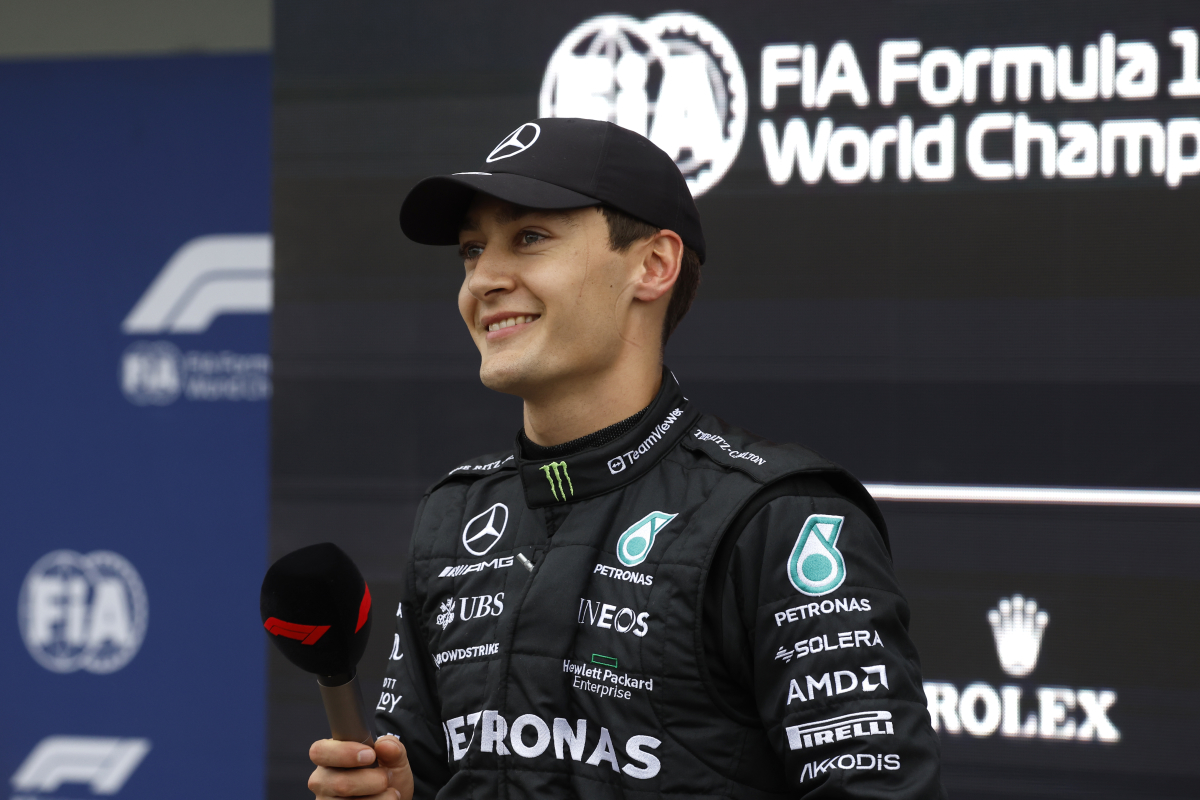 George Russell has said that Mercedes are in a better position than last year and can see the 'light at the end of the tunnel', as he discussed the gains the team must make to catch Red Bull.
While on paper it may seem that Mercedes are having a similar season to last year, inside their camp they are feeling much more confident about their path back to the top.
It was no secret that the Brackley-based team were facing severe struggles regarding their car concept following the 2022 regulation change.
After much deliberation within the team, halfway through the ongoing campaign Mercedes went back to square one in order to restart their car's development. While it has led to a regression in performance compared to the likes of Red Bull, Ferrari and McLaren, they have begun to understand their car more clearly.
Russell, who joined in this difficult period for the team but was able to clinch their only win of 2022 in Brazil, has weighed in on how he thinks the 2024 season could pan out.
Speaking to Tom Clarkson on F1's Beyond the Grid podcast, Russell discussed this transition since joining the team.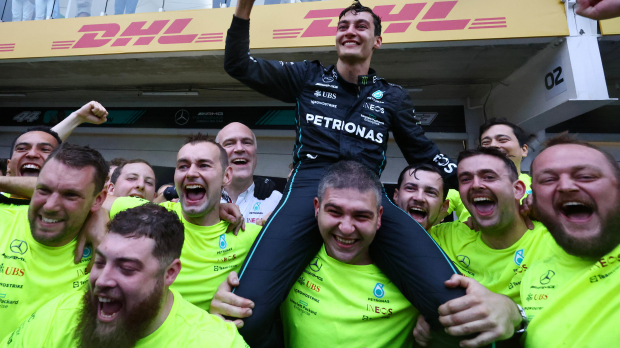 Russell said: "I think [2022] was obviously a very strange year within the team, especially the first six months because we found ourselves in a position that they hadn't been used to for eight years.
"Struggling to understand the car, lots of limitations, being knocked out in Q2s. Whereas now things are clearer, the foundations are fully set in stone. There is truly a light at the end of the tunnel and that's what gives us motivation."
He added: "We need to make huge gains [to catch Red Bull]. We have been a bit back and forth with our development.
"We took one step forward, two steps back with a number of updates we brought, especially last year. We are definitely getting our hands wrapped around this limitation."
READ MORE: Mercedes admit F1 car will 'considerably' change in 2024
George Russell: No promises but feeling confident for F1 2024
While the Mercedes team have openly admitted to feeling more comfortable about their prospects, you will find it hard to hear anyone committing to any promises for 2024.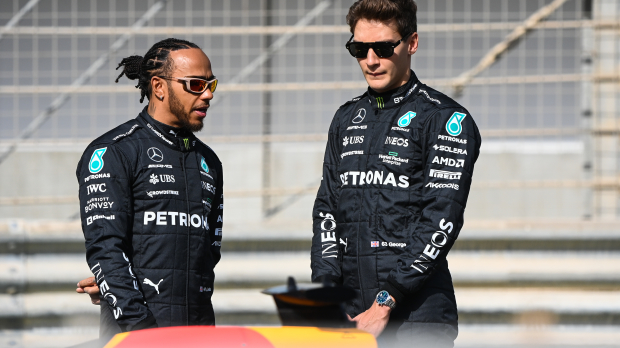 Russell continued this trend but noted that the team's success may depend upon the development and performance of their rivals over the off-season.
He explained: "I'm not going to sit here and over promise anything. I can confidently say we are in a much stronger position than this time last year, [in terms of] the direction we are taking for the following year's car."
Russell noted the obvious key rivals of Ferrari, Red Bull, Aston Martin and McLaren, but even threw his previous team Williams in the mix for strong results next year.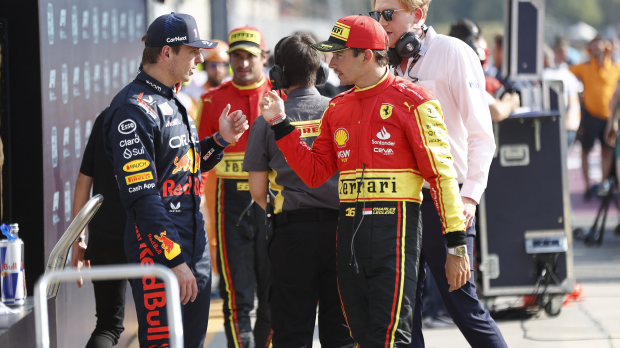 He said: "That gives me confidence but you can never underestimate your competitors. We have no idea of the gains that Red Bull, Ferrari, McLaren and Aston Martin [will make].
"We've seen some huge leaps. Maybe next year Williams are going to be up there, they've [been] performing really well. All you can do is focus on yourself."
READ MORE: Mercedes make SURPRISE performance admission despite F1 dominance