Valtteri Bottas is confident that Mercedes can overhaul Ferrari across the 2019 campaign, even if they turn up to Australia trailing the Scuderia. Ferrari have looked the team to beat so far in pre-season testing, with most noises coming out of the reigning champions admitting they face a deficit.
Underlining Ferrari's strength a few short minutes after Bottas' media briefing in Barcelona on Thursday, Charles Leclerc took to a string of single-lap runs, lowering the best time of this year's testing to 1:16.231 at lunch on the penultimate day of on-track action.
Ferrari have steadily chipped away at the Silver Arrows' dominance, and appeared to have delivered a quicker car at times last year, but it was not enough to prevent Mercedes securing constructors' championship glory for a fifth year in a row.
Bottas is sure that his team has what it takes to go toe-to-toe with Ferrari, even if they begin on the back foot.
Asked by GPFans if an early deficit could cost Mercedes in the long run, Bottas said: "For sure it would be nice to see us being competitive in Melbourne and that is definitely our target. We know we can be, it's a strong team.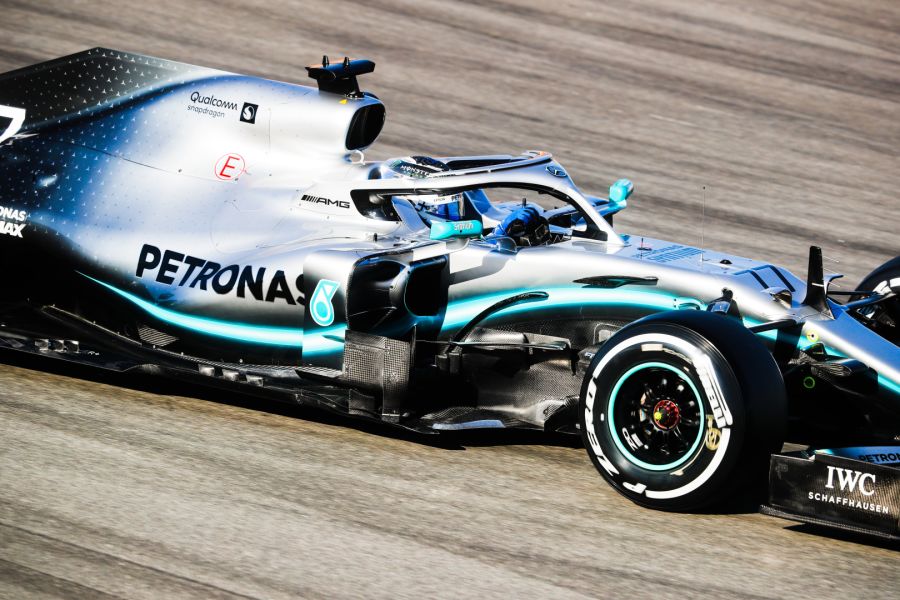 "But if it's not the case, if we are behind, then it's going to be down to us to chase them.
"It's an amazing team with amazing facilities and people, so I think even catching up is not impossible to achieve.
"It's a long season, and compared to last year it's going to be a bigger development race.
"So, definitely, if it is the case that we're behind in Melbourne, there would be no point being too worried and giving up, then it's down to hard work as a team."
Mercedes have introduced a radically different aerodynamic package on the W10 for the second week of testing, which Bottas says has helped iron out some of the 'diva'-like tendencies of Silver Arrows past.
"I would say everything we put on the car, at least from my side, this week feels better," he explained. "So I would guess to stick with that.
"But I don't know the meetings, what's been going on at the factory and the future and so on, so I can confirm anything.
View this post on Instagram
"I'm not afraid of that [the W10 being a diva]. It's early days, still a lot of development to do with the car
"We've only driven it a few laps in the shakedown at Silverstone, which was not ideal conditions, and here in Barcelona. So it's way too early to say.
"The team is really working and we're in good shape and keep making progress. There's some areas I feel the car has made good steps forward: like slow speed corners, the car feels better than last year but [there are still] some other areas to improve."
MORE: Leclerc turns the screw on Mercedes as Ferrari flies
MORE: Ferrari confirm cause of Vettel crash