Nico Hulkenberg says Renault has a fight on its hands to stay fourth in 2019, tempering thoughts of chasing down Red bull for third spot. The German ended the first pre-season test with the fastest time overall, but admits Renault are unlikely to leapfrog the top three teams.
Hulkenberg's new teammate, Daniel Ricciardo, has switched over the winter from Red Bull, and the pair admit that last season's third-best team is still ahead.
"We know where Red Bull is faster, but we would like to know why," Hulkenberg said.
As for what the gap to the top three teams is, Hulkenberg added: "I honestly am not bothered with that. First of all we have to go through our programme and optimise our car."
He admitted he is expecting a tough fight at the top of the midfield.
"It is very closely balanced," said Hulkenberg. "We are by no means comfortably fourth."
That, though, doesn't mean he is not satisfied with Renault's current situation.
"I feel good about the car," said Hulkenberg. "We have managed to recover the downforce that we should actually have lost with the new rules.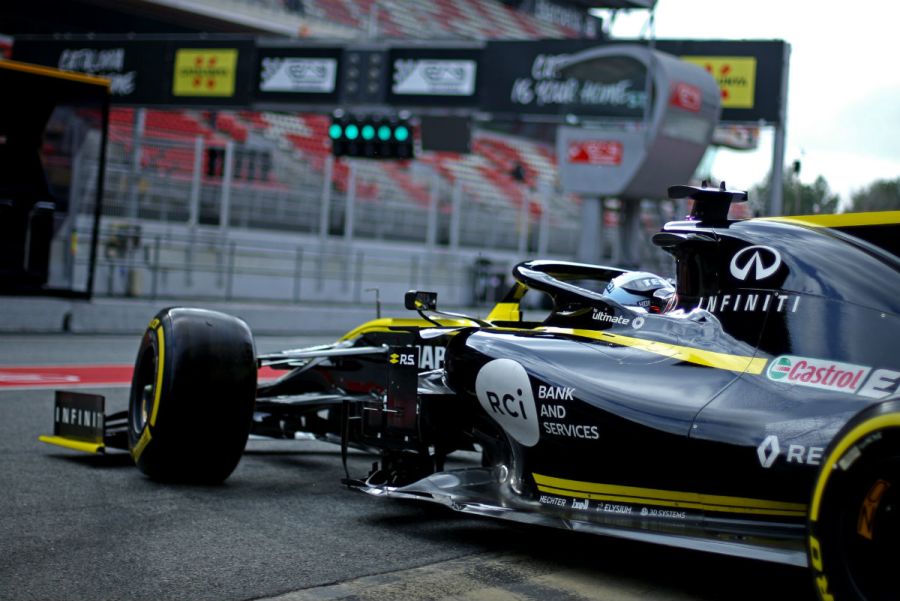 "The car actually feels like last year. Like someone pressed the copy-paste button."
Having jumped ship from Red Bull, Ricciardo confirmed that he can already fell a slight difference between his previous car and the R.S. 19.
He said: "I guess you still have more or less the same things like mid corner understeer and you can never go fast enough and never release the brake fast enough.
"I think with the construction of these tyres as well, when you're really turning in a tight apex, the front does eventually fall away.
"All these things are still quite familiar. Probably just the way the car responds is a bit different, the feeling, but yeah the fundamentals are the same. It doesn't feel scary."
MORE: Ricciardo gives positive assessment of 2019 aero impact
MORE: Honda development 'seamless' in Barcelona