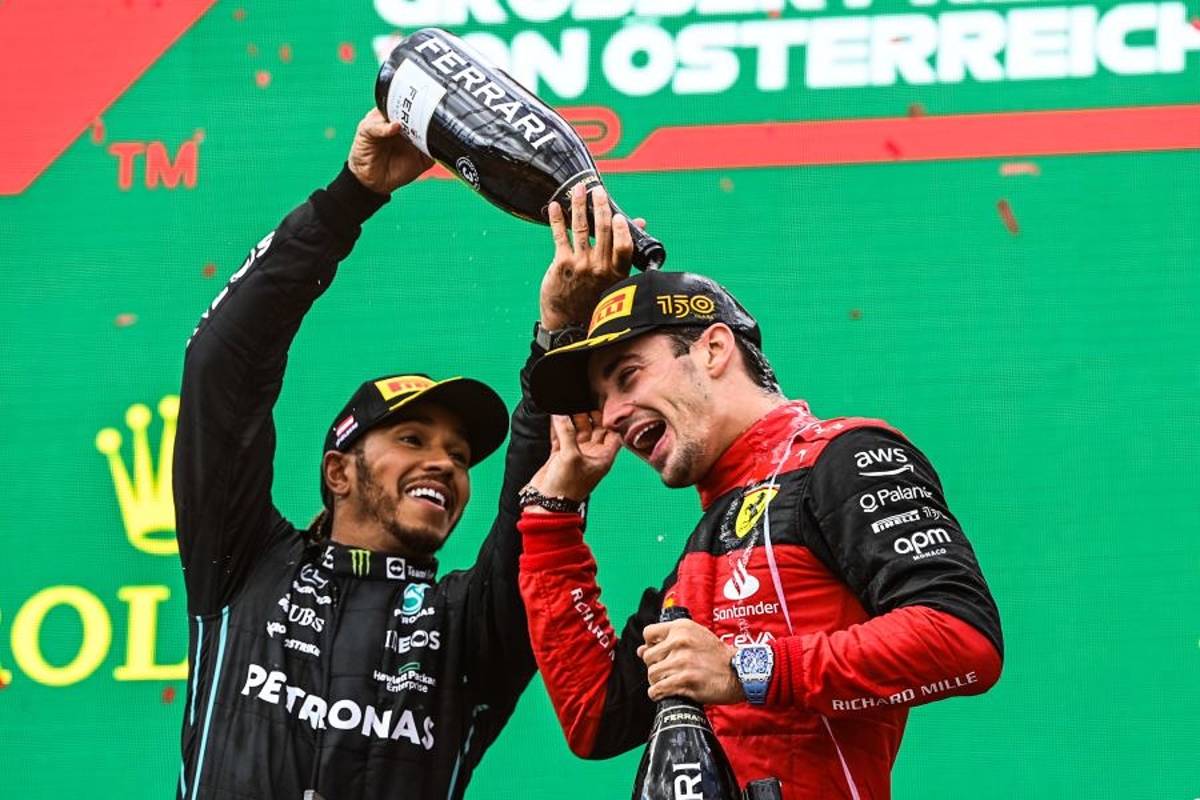 Eddie Jordan: Hamilton and Leclerc swap 'mouth-watering' prospect
Eddie Jordan: Hamilton and Leclerc swap 'mouth-watering' prospect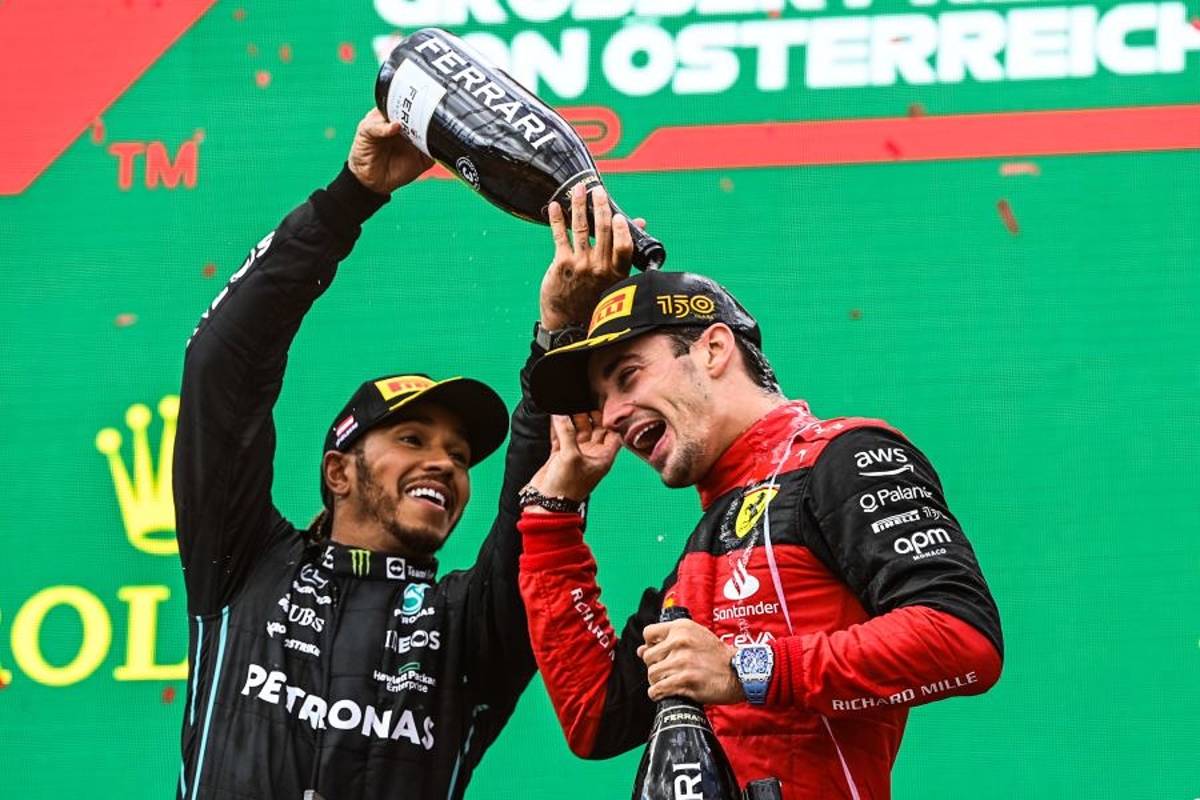 With Mercedes toiling and Lewis Hamilton's contract set to run out former F1 team boss Eddie Jordan has touted the Brit with a spectacular move to Ferrari – with Charles Leclerc going the other way.
If Hamilton were to leave Mercedes, the only two clear options for the seven-time world champion are Red Bull and Ferrari – and with Red Bull team principal Christian Horner ruling out a move to the defending constructors' champion for the British driver, that only leaves the Scuderia as a viable option.
Of course, for such a move to happen, a vacancy has to become available with Ferrari and the ever-eccentric Jordan believes that Leclerc would be well-suited for a swap deal.
Former F1 team owner turned pundit, Jordan, would love to see Hamilton driving in Ferrari red but rules out moves to Red Bull and McLaren.
The Irishman told OLBG: "F1 needs Lewis Hamilton in a Ferrari and Ferrari needs Lewis Hamilton.
"I'm sure everyone in F1 would love to see a swap between Hamilton and Leclerc. That would be mouth-watering."
Jordan: Is Hamilton really loved at Mercedes?
Jordan rules out moves to Red Bull and McLaren for Hamilton, the latter due to the "position they're in" but he insists that the current Mercedes car is "not good enough" for Hamilton, and questions whether he is "really loved there."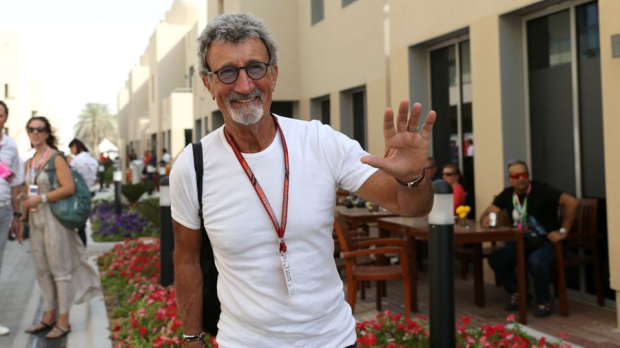 Of the feasible options available, Jordan would like to see a switch between Hamilton and Leclerc in the near future.
"That could be a deal [made] in heaven," said Jordan. "I know Leclerc quite well as a person and he's magnificent, but so is Hamilton, so who is to say it would be any different?"
The former team owner also claims that Leclerc is "very much a Mercedes type of driver," and would fit in well with the team.
Of course this is just speculation from paddock veteran Jordan, but it's certainly fun to think about these two great rivals swapping teams.
READ MORE: Leclerc delivers DAMNING Ferrari verdict