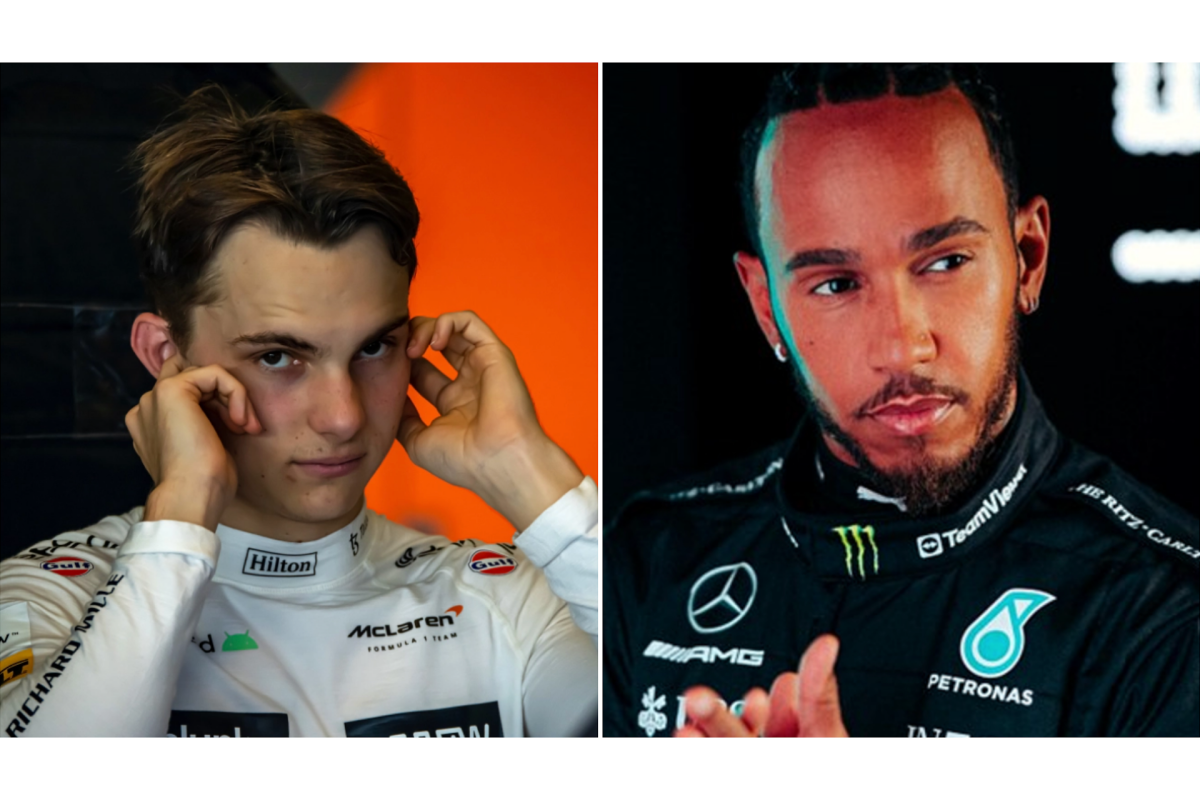 Piastri reveals Hamilton inspiration behind McLaren move
Piastri reveals Hamilton inspiration behind McLaren move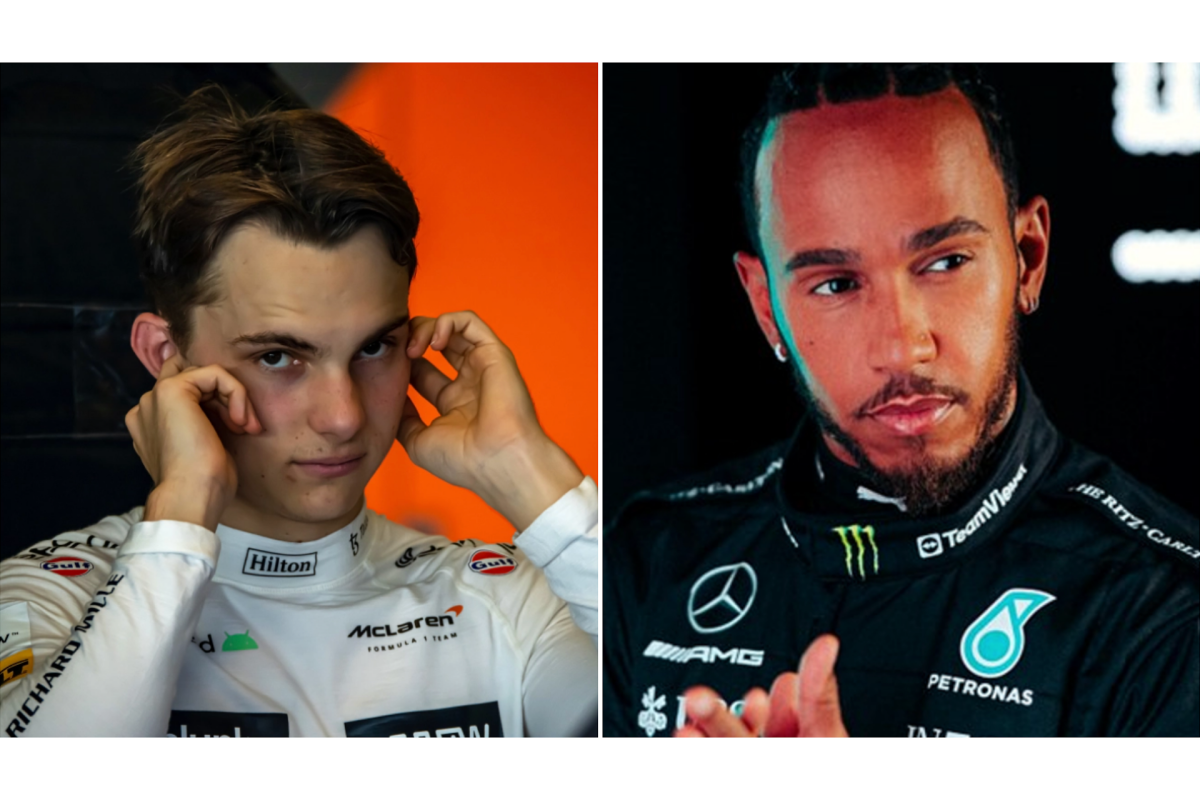 Oscar Piastri is surrounded by greatness every time he rocks up at McLaren's factory.
Some of the greatest drivers to ever compete in the sport have driven for the historic team, including Ayrton Senna, Alain Prost and seven-time world champion Lewis Hamilton.
Hamilton was only a couple of years older than Piastri when he won his first world title with McLaren in 2008 and the Australian would love to follow in the footsteps of the Englishman in terms of his debut campaign.
READ MORE: Lewis Hamilton provides Brad Pitt F1 film update
Hamilton, who finished runner-up to Kimi Raikkonen in his first year in F1 before taking the crown the following year, achieved the most consecutive podium finishes from debut, with 9, and the joint most wins in a debut season, by taking four Grand Prix victories in his rookie year.
Piastri won't have a car capable of fighting at the front of the grid unlike Hamilton but he admits that his childhood hero's exploits still provide inspiration.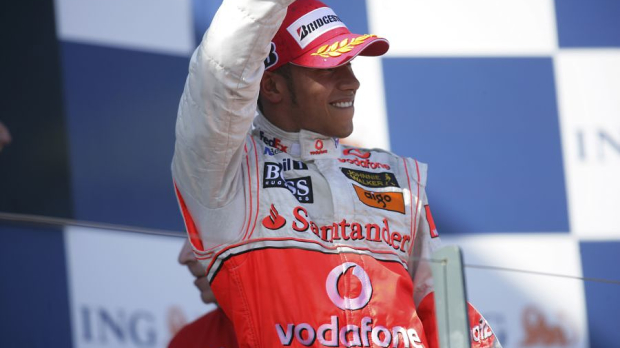 "Seeing Lewis Hamilton's car in the flesh brings back a few memories from when I started watching F1," said Piastri. "But as I got older and learned more about the sport, I gained an understanding of the significance of the team's history before I was born. Senna and The Prof's [Alain Prost] cars were particularly cool to see."
Part of the surreality for any young driver entering F1 is competing against some of your heroes, and Piastri admits competing against the likes of Hamilton and two-time F1 world champion Fernando Alonso, will feel a little odd.
"That is a bit of an unusual one that I am still getting my head around," the Australian said. "I think once the helmet goes on, they'll just become another driver on the grid that I am trying to beat, but, at least before the season starts, that is probably the most unique element of the mental side of things that I need to get used to."
McLaren perfect for Piastri's development
As well as the general inspirational vibes provided by suiting up for the same team that Hamilton began his F1 career with, Piastri appreciates that by joining McLaren he's coming into a team with a storied history of blooding exceptional driving talents into the sport.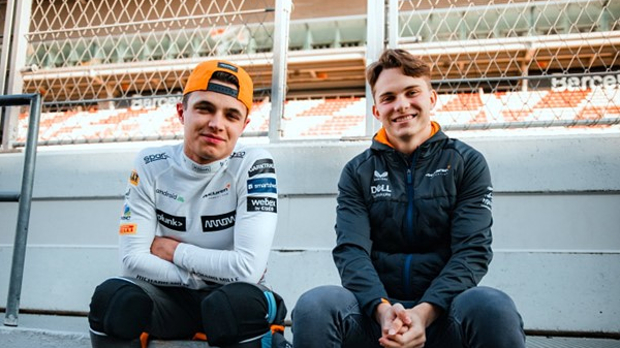 "Lewis and Lando [Norris, Piastri's team-mate for the coming season] are two prime examples of that," said Piastri, speaking to McLaren's official website. "McLaren have a good history of bringing through rookies and turning them into world-class Formula 1 drivers, so that gave me confidence. That, and the feeling of being wanted by the team was a massive, massive draw. The passion, the energy and the desire to have me in the team was a very nice feeling.
"The other part was the trajectory of the team in the last five years or so, which has generally been towards the front. Last year was a bit more of a plateau, but in general, it has been an upward trend, and it's been eye-opening to see the work going on behind the scenes to get us even further up the grid."
READ MORE: Alpine out to 'prove Piastri wrong' over McLaren switch