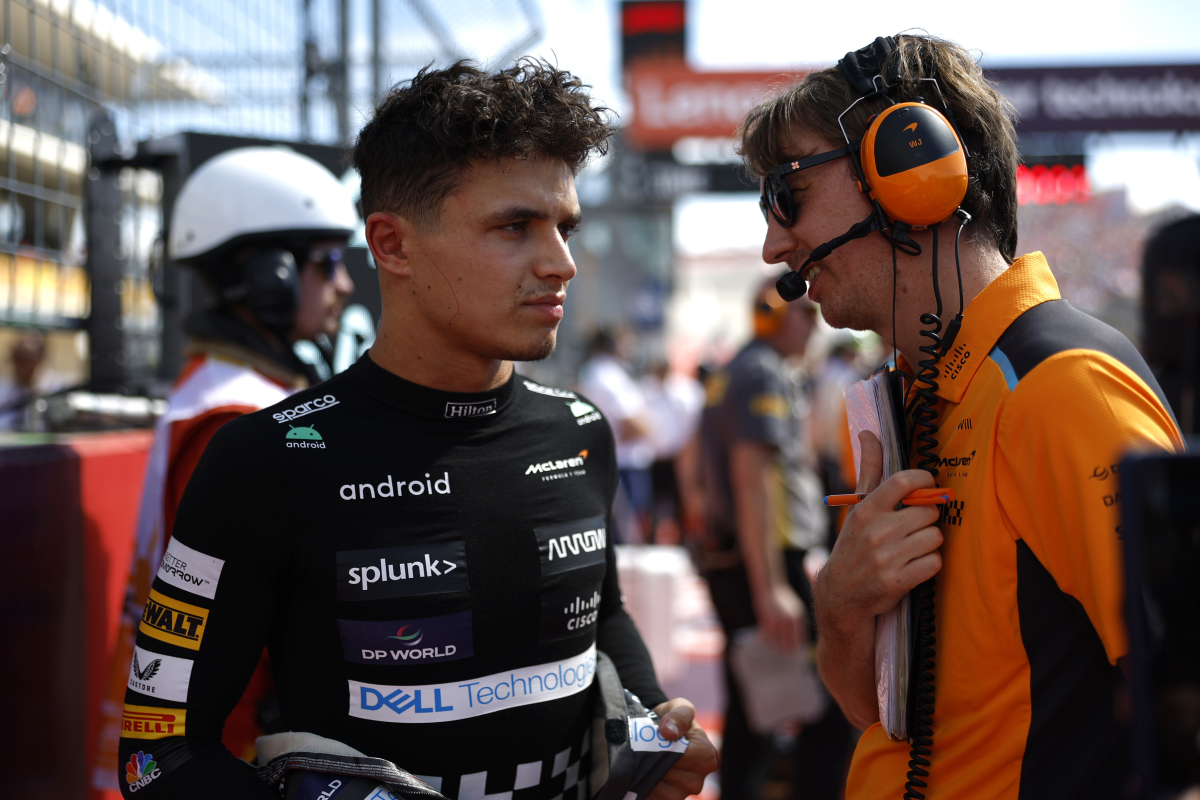 Norris predicts grid penalty for Red Bull driver ahead of Las Vegas GP
Norris predicts grid penalty for Red Bull driver ahead of Las Vegas GP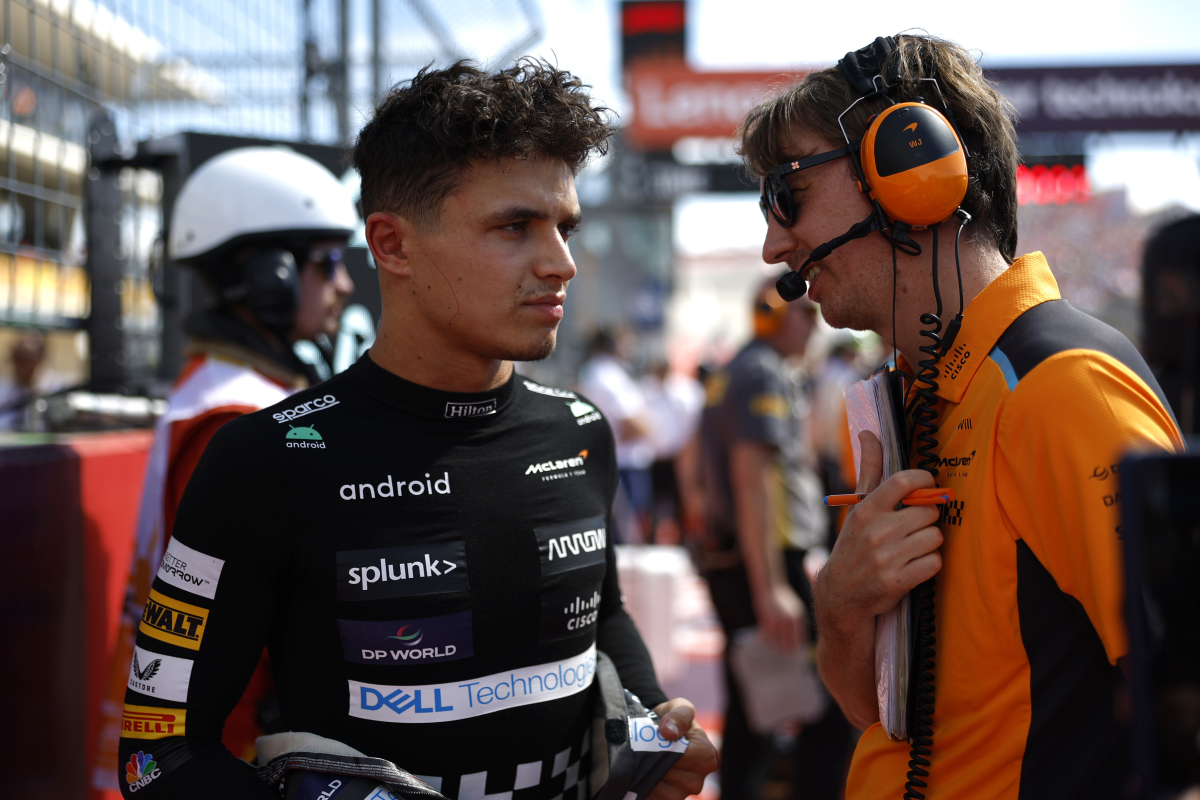 Lando Norris has predicted a grid penalty for Sergio Perez for the Las Vegas Grand Prix, due to the Red Bull driver impeding him during qualifying – although it appears that the Mexican driver wasn't even investigated by stewards.
The McLaren driver was unable to advance from Q1 in the Las Vegas qualifying session, as Lance Stroll pushed him into the bottom five at the end of the session.
Despite acknowledging the challenges he faced during qualifying, Norris was adamant that Perez would face his own setback down the grid, given the interference he caused earlier in the session.
"He impeded me," Norris said to Sky Sports F1 when asked about Perez obstructing him. "I don't know what else to say. He was in the way. He'll get a penalty."
A potential grid penalty for Perez would have been unwelcome news, especially considering he has failed to advance into Q3 for the ninth time this season, qualifying P12 for the Las Vegas Grand Prix – although Carlos Sainz's penalty will move him up to P11.
With Lewis Hamilton starting one place ahead of Perez, any further grid penalty would have impeded Perez's chances of fighting for second place in the championship against Hamilton on Sunday.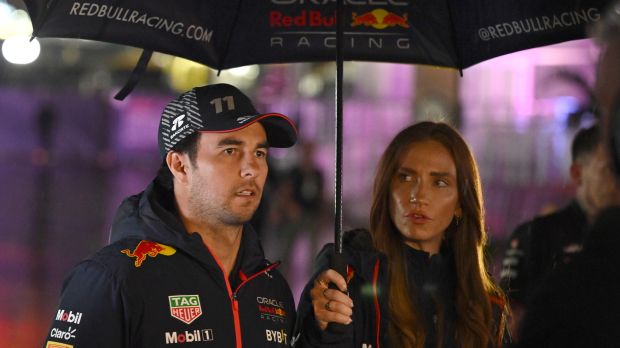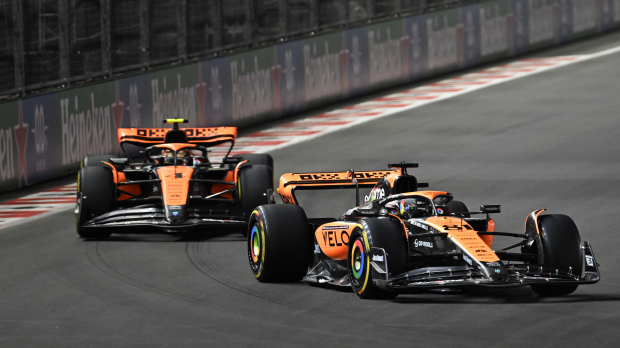 READ MORE: Stroll hit with grid penalty for Las Vegas Grand Prix
Both McLaren drivers experienced an early exit from qualifying, with Norris qualifying in P16 and his team-mate Oscar Piastri just below him in P19.
In his post-session interview, Norris discussed his qualifying experience, acknowledging that being out in Q1 wasn't a surprise but refrained from blaming the car's pace.
"I would say it's not a surprise just because it's very close," said Norris. "Just when things aren't quite going, just when you're not quite comfortable and you're maybe one or two tenths off where you want to be then it makes a big difference. Two tenths was between me and I think five positions.
"If a couple things came together, it could have been 'oh yeah, not a bad day, blah, blah, blah.' But just been struggling with the car on this circuit, I think we said it before the weekend.
"It's painful that we didn't even get through to Q2. I don't think we got anything necessarily wrong. Should we have maybe done the pit stop and put another set of new [tyres] on? Potentially, but a tough decision to make in the middle of qualifying at the same time because I think we got up to speed really quickly.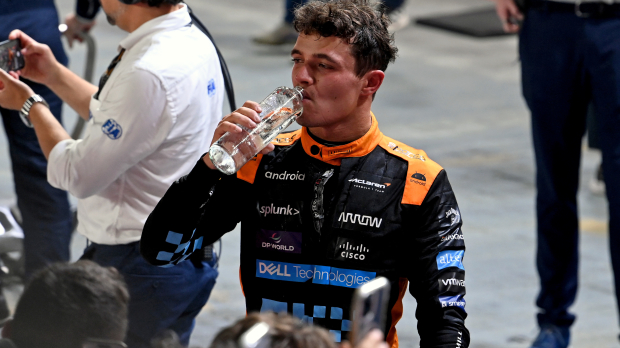 Despite his qualifying position, Norris opted to maintain optimism about Sunday's race, choosing to focus on the opportunities to move up rather than dwelling on his starting position.
"Both Oscar and myself got up to speed very quickly and got to extract a lot of the car early on and then everyone else just got quicker and quicker and quicker and built up to a little bit more which gave us a little bit of the wrong perception so early on in the session.
"It happens, but I look forward to tomorrow."
Both McLarens face a challenging task during Sunday's race to climb up the positions. However, with the uncertainties of Las Vegas, there could be opportunities for them to capitalise on the unpredictable nature of the circuit.
READ MORE: Top F1 team suffers NIGHTMARE as both cars drop out in Q1