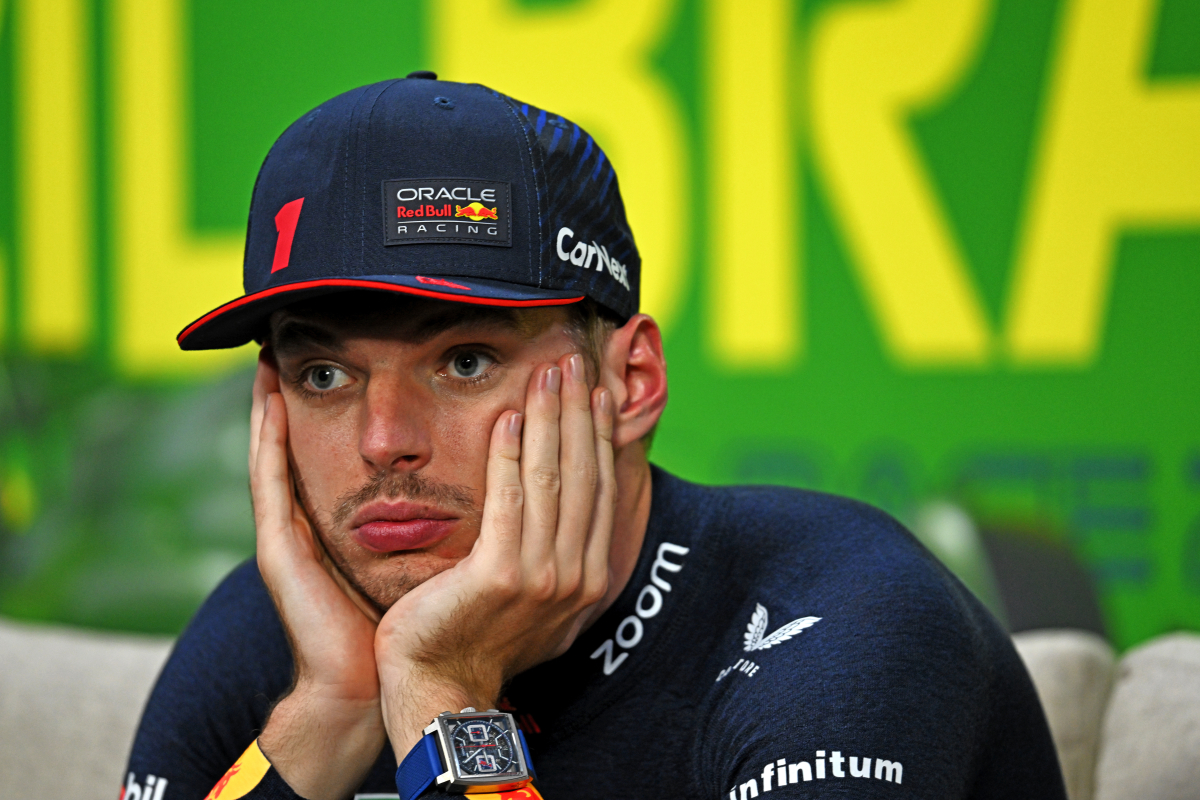 Verstappen ABANDONS final qualifying lap as numerous F1 superstars eliminated early
Verstappen ABANDONS final qualifying lap as numerous F1 superstars eliminated early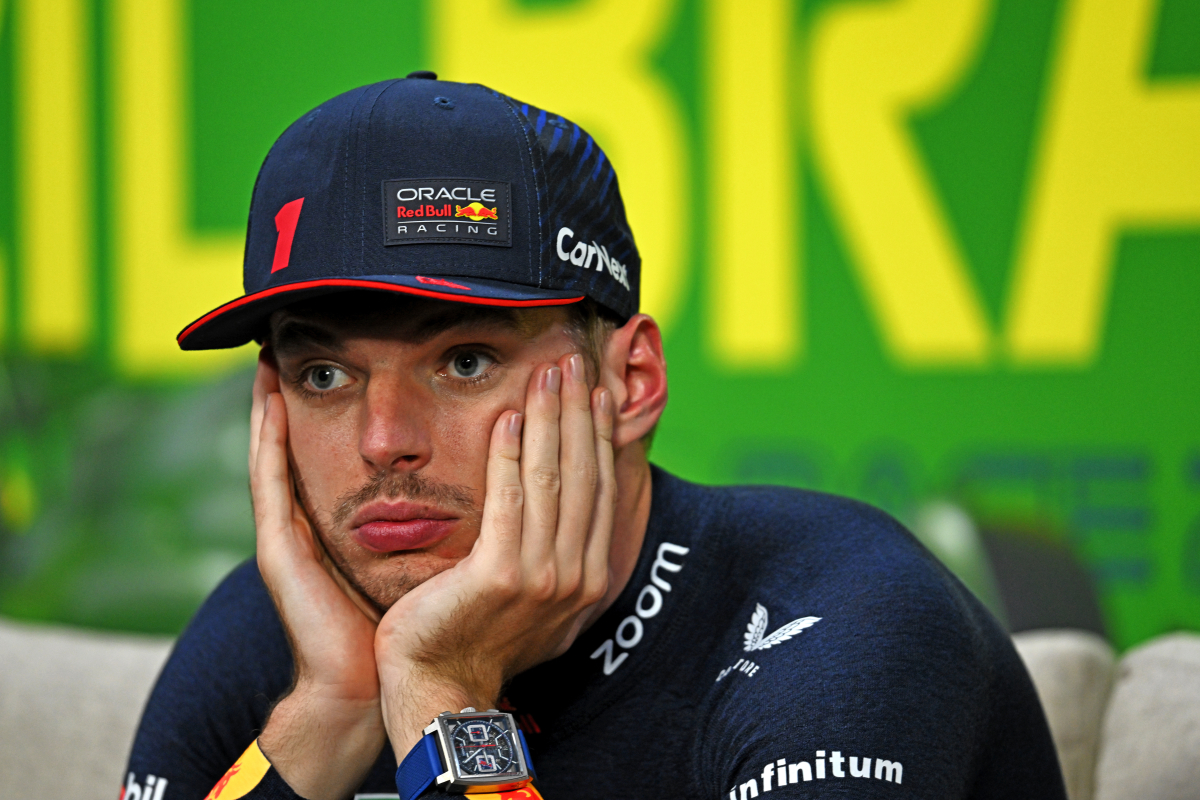 Charles Leclerc claimed another impressive pole position at the Las Vegas Grand Prix ahead of his Ferrari team-mate Carlos Sainz - who has a ten-place grid penalty for Sunday's race - in second and Max Verstappen in third.
Sainz's demotion means George Russell will start third, after the Mercedes driver fell eight thousandths short during Q3 and Pierre Gasly will join him on the second row after an excellent performance for Alpine.
Williams continued their Vegas march and locked out the third row for Sunday, with Alex Albon continuing his impressive season and Logan Sargeant marked a first Q3 appearance in seven races with his best-ever qualifying performance.
There were more surprise names in top 10 as Valterri Bottas surprised for Alfa Romeo going eighth fastest with Kevin Magnussen in ninth while Fernando Alonso disappointed for Aston Martin in tenth.
READ MORE: Sainz hit with controversial PENALTY after Las Vegas Grand Prix FP1 incident
Jumbled up Q1
Kevin Magnussen was the first driver to register a time in Q1 - sitting atop the grid until Sergio Perez and then Charles Leclerc managed to beat him.
Logan Sargeant continued his impressive performance this weekend after slotting himself into second, just behind Leclerc with ten minutes to go.
Times continued to tumble throughout the session, as track evolution was just as dramatic as it had been towards the latter end of FP3.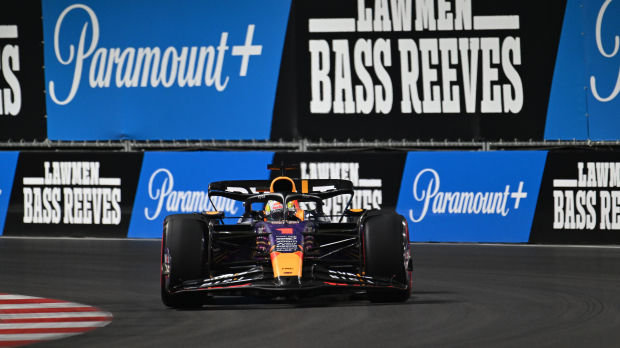 Eventually, Max Verstappen set a competitive time, but failed to usurp Leclerc at the front - looking slightly short on pace exactly when it is needed this weekend.
The first man to beat Leclerc momentarily was his team-mate Carlos Sainz, lasting only second before the Monegasque driver climbed to the top of the timesheets again.
Oscar Piastri struggled to find time in his McLaren, before team-mate Lando Norris who was stranded in the pits was forced to watch on as they received their first double elimination since the Miami Grand Prix.
Esteban Ocon whose Alpine appeared off the boil all weekend, joined the McLaren drivers as well as Zhou Guanyu and Yuki Tsunoda in the bottom five at the end of Q1.
READ MORE: Mercedes ROAR back to life in red-flagged Las Vegas Grand Prix FP3
Q2 stuns again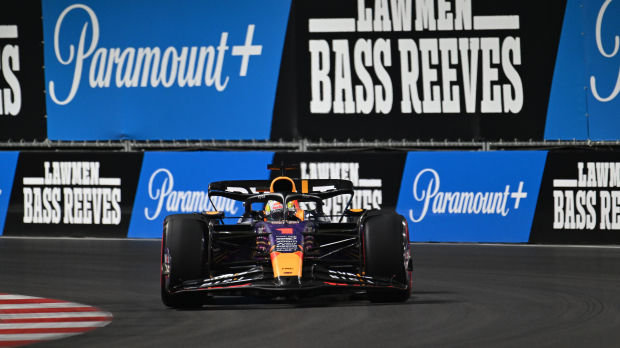 Sergio Perez started Q2 off on a positive note, beating both Ferraris early on, before Fernando Alonso burst ahead all of them to rest in first place five minutes into the session.
Both Williams drivers rested comfortably inside the top ten and within five tenths of Fernando Alonso out front before Mercedes sent their drivers out for their runs later than their competitors - as has been their theme all weekend.
Lewis Hamilton and George Russell would go on to sit one-two, before Max Verstappen pipped them both by two tenths.
The tale of Vegas returned before long, as both Ferrari drivers completed their final runs early and Charles Leclerc set a storming lap to go seven tenths ahead of his nearest competitor.
Having shown excellent pace early on, Sergio Perez was left stranded much like Lando Norris in Q1, watching on as he was knocked out alongside Lewis Hamilton, Nico Hulkenberg, Lance Stroll and Daniel Ricciardo.
READ MORE: F1 Las Vegas Grand Prix weather forecast – potential coldest race ever at risk of rain
Shock names in top 10 after Q3
Fernando Alonso was the first to set a competitive time on used tyres, before both Ferraris marched to the top ahead of Max Verstappen after the provisional runs.
Just a tenth separated the front three, leaving things finely poised in the fight for pole position at the end of Q3.
Despite a poor first sector, Charles Leclerc was able to improve on his lap time by three tenths of a second - enough to beat Carlos Sainz by less than half a tenth.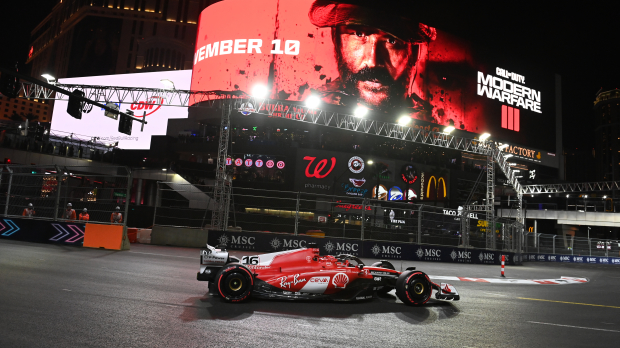 Max Verstappen struggled during his final run, aborting his lap and returning to the pits with third.
Williams who have been sensational all weekend, wrapped up sixth and seventh thanks to their rocket-like straight line speed.
Fernando Alonso will be disappointed with tenth after a poor lap left him at the bottom of the top ten.
READ MORE: Las Vegas Grand Prix: A detailed look at the 6.2km F1 street circuit