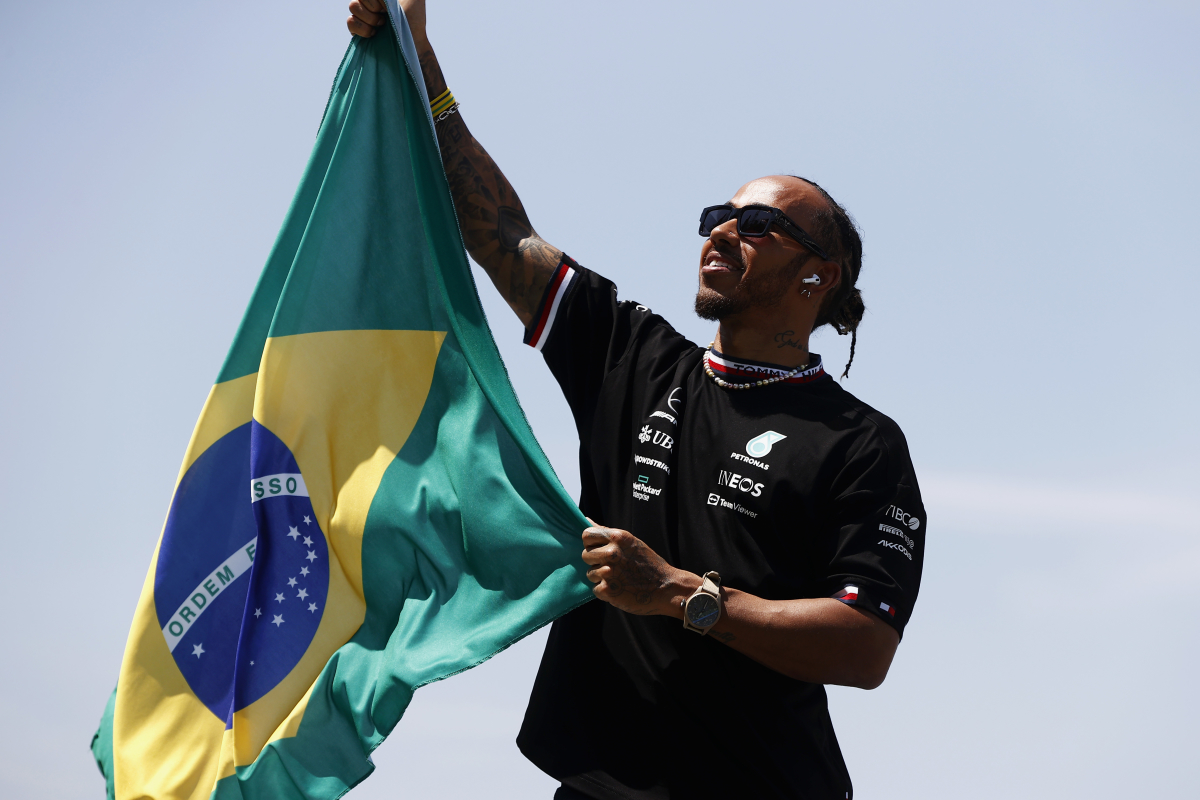 Hamilton silenced Brazilian Grand Prix fans' boos in amazing reversal
Hamilton silenced Brazilian Grand Prix fans' boos in amazing reversal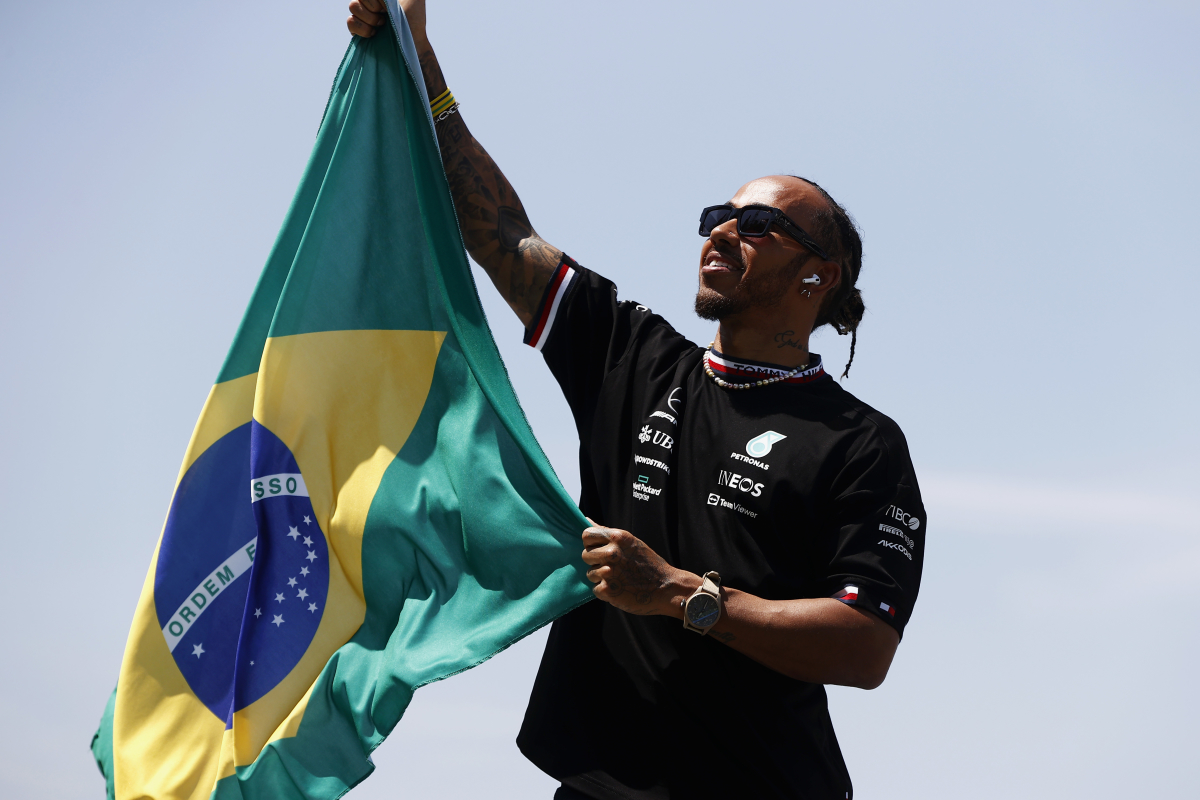 "I really do feel like now I'm one of you" were the words of Lewis Hamilton one year ago in Brasilia.
They came after he had been formally awarded honorary citizenship of a country that has now adopted him as one of their own.
The feeling is mutual. Hamilton adores Brazil in the exact same way that it adores him. Silverstone feels like home because it is home, but so too Interlagos because a nation of 214 million has taken a lad born in Stevenage to their hearts.
This weekend, Hamilton will again feel the love of a nation, reinforced by the fact there are currently no Brazilian F1 drivers. But it hasn't always been this way. In fact, it's a love affair that had the rockiest of beginnings and which saw Hamilton exposed to a barrage of boos from the stands of Interlagos.
Boos in Interlagos
When Hamilton arrived there in 2007 he was the new boy. A barely-heard-of Brit who, in his rookie season, had taken Formula 1 by storm in his McLaren and was within a whisker of taking his first world championship title.
He started that final race of the season four points ahead of team-mate Fernando Alonso and seven ahead of Ferrari's Kimi Raikkonen but there was little love for Hamilton. The Brazilian crowd had thrown their weight unequivocally behind the Finn after adopting Ferrari as their team, which also included local hero Felipe Massa.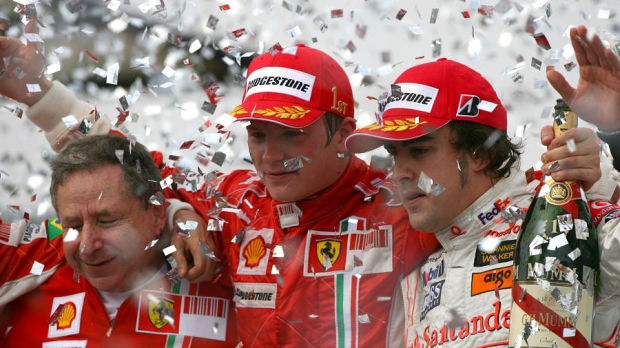 Joy unconfined erupted in the stands as Raikkonen won the race and the title, with Hamilton and Alonso both struggling and finishing seventh and third respectively.
Roll the clock forward a year and the situation was very much the same except this time it was local hero Massa chasing down Hamilton, who led the championship by just seven points. The maths was simple: Massa could only win the title if he won the race and Hamilton finished sixth or lower.
Against this backdrop, Hamilton was very much the pantomime villain and, after a season of much off-track controversy, was subjected to plenty of hostility, including being handed a black cat at a pre-race sponsor's function – a Brazilian symbol of bad luck.
What followed remains the stuff of legend and is still talked about in 2023.
Massa heartbreak, Hamilton joy
In a rain-affected race, Massa looked set to claim Brazil's first world title for 17 years after taking the chequered flag with Hamilton down in sixth. The celebrations in the Ferrari pit were already in full swing when the Brit overtook Timo Glock on the approach to the final corner to snatch the extra points he needed to claim his first world championship.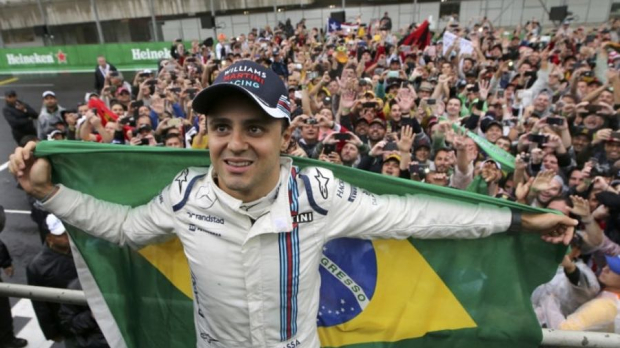 It was sport at its cruellest and Hamilton was forced to endure the wrath of a heartbroken home crowd as he celebrated with a Union Flag.
Honorary citizenship was a million miles away at this point, as it was in the seasons that followed, with Hamilton's fractured relationship with Massa, and Brazil in general, not being helped by a series crashes and media pen spats – all being played out against a backdrop of Sebastian Vettel's Red Bull dominance.
Road to redemption
So, how did Hamilton turn it around? Well, in part it comes down to his long-held admiration of one of Brazil's sporting greats – the late Ayrton Senna.
In 2016, Hamilton, by then a three-time world champion, won in Interlagos in the trickiest of circumstances – a soaking wet track – and in doing so displayed the type of track mastery the Brazilians associate with Senna. And, crucially, Hamilton did all of it while wearing a helmet dedicated to the great man.
But there was more. In his post-race interview, Hamilton judged the mood perfectly and spoke in glowing terms of his hero: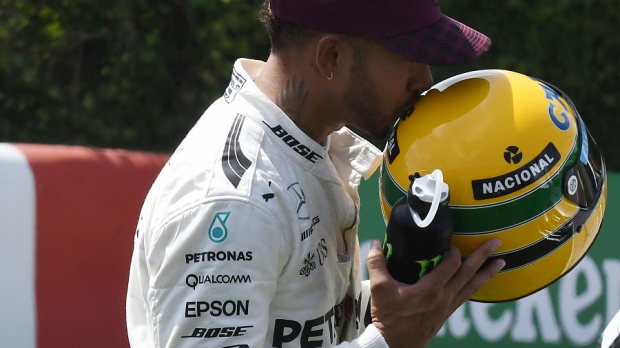 "This has been the dream to win here since I was about six and watching F1: I saw Ayrton win here and I was like 'I want to be in that position, I want to do that'."
For the watching Brazilians, it struck a chord - someone whose way of thinking was akin to their own. Someone who understood them and who understood Formula 1's place in their nation's psyche. And in Hamilton, they saw a driver who espoused many of the same beliefs and aims as Senna – both unafraid to speak their minds for the greater good while standing up for those less fortunate, and both heavily involved in charity work both home and abroad in aid of those same people.
Doing it the Senna way
On the track, Hamilton's exciting driving style was also admired by the Brazilians, and with no F1 heroes of their own to support, again, they saw in the Brit many of the fearless traits they so loved in Senna.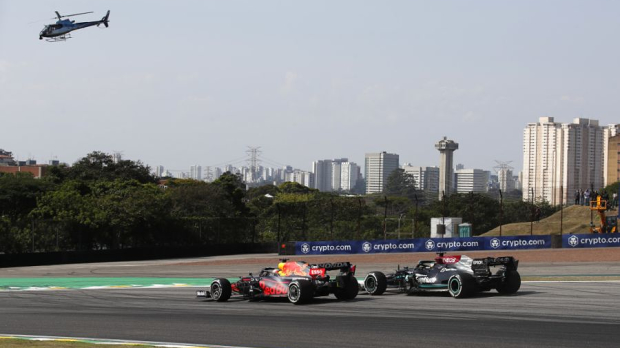 Never were those skills more evident than in Interlagos 2021 when Hamilton, hampered by a disqualification and engine penalties, started the Saturday sprint in last place but, after two outstanding drives in the W12, took the Sunday's chequered flag in first place.
It was Hamilton at his thrilling best and the Brazil crowd knew they had witnessed something special. Senna would have approved and they knew it.
Building on Brazil bond
But it doesn't end there. Hamilton's annual visit to Brazil means more to him than any other weekend in the calendar. Just last season, in addition to being awarded his honorary citizenship, he visited children in one of Rio de Janeiro's infamous favelas and also a school in Sao Paolo where a giant mural of him donning the Brazil flag was unveiled.
This week sees a resumption of the love affair, with the Brazilian crowd no doubt buoyed by the Mercedes one-two in 2022 and the fact that their adopted son has shown signs in recent weeks that his Mercedes is closing the gap on the Red Bull of Max Verstappen.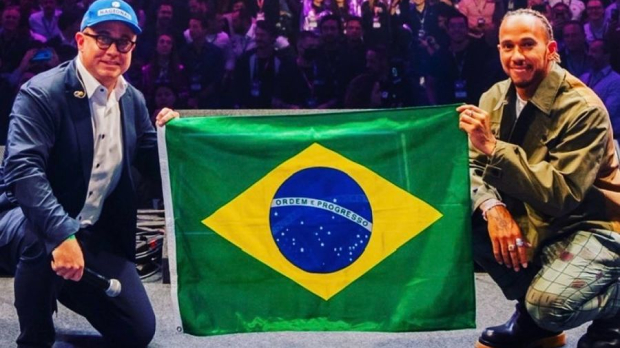 Whether Hamilton and his W14 will have enough to go one better than his P2 in Mexico City remains to be seen but if it's going to happen anywhere in 2023, where better than Brazil where they will be roared on by an entire nation.
Either way, the fact he now feels like one of them will ensure his every move is cheered … Senna-style.
READ MORE: Cullen may have hinted at Hamilton's EXCITING announcement