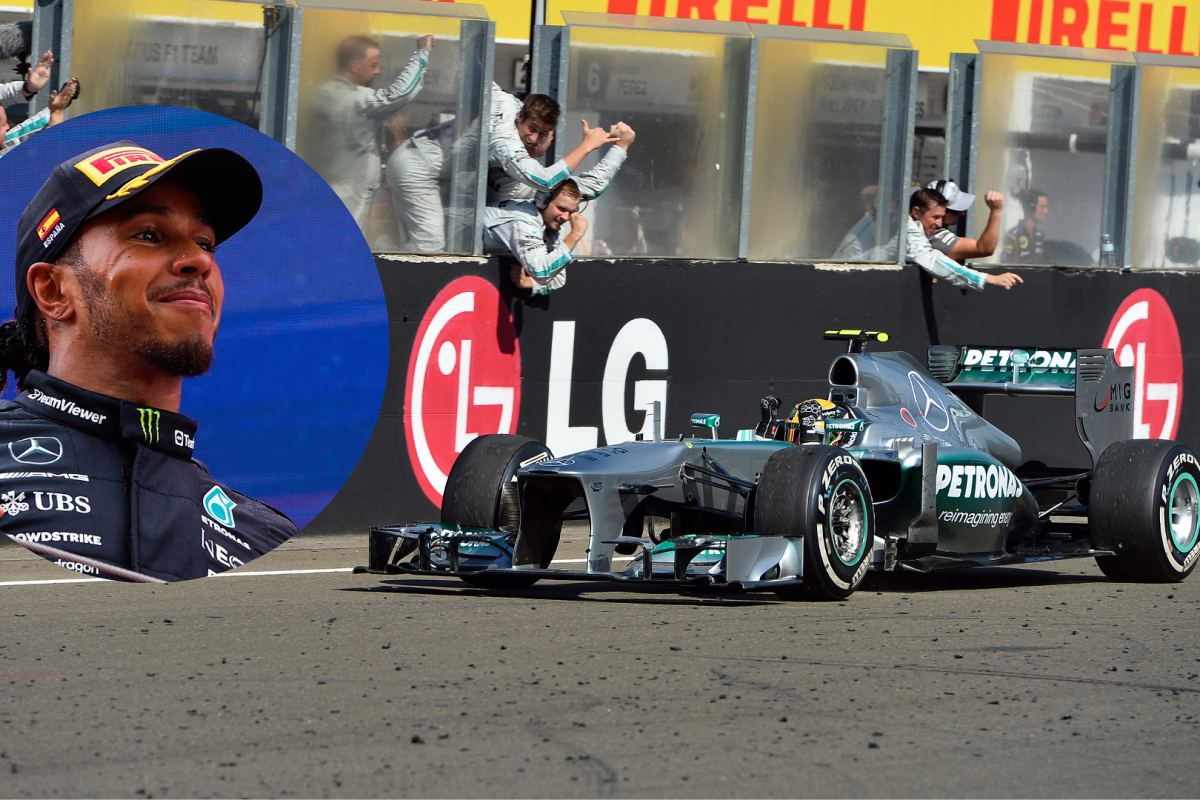 Hamilton's FIRST Mercedes win shows how Red Bull's domination could soon end
Hamilton's FIRST Mercedes win shows how Red Bull's domination could soon end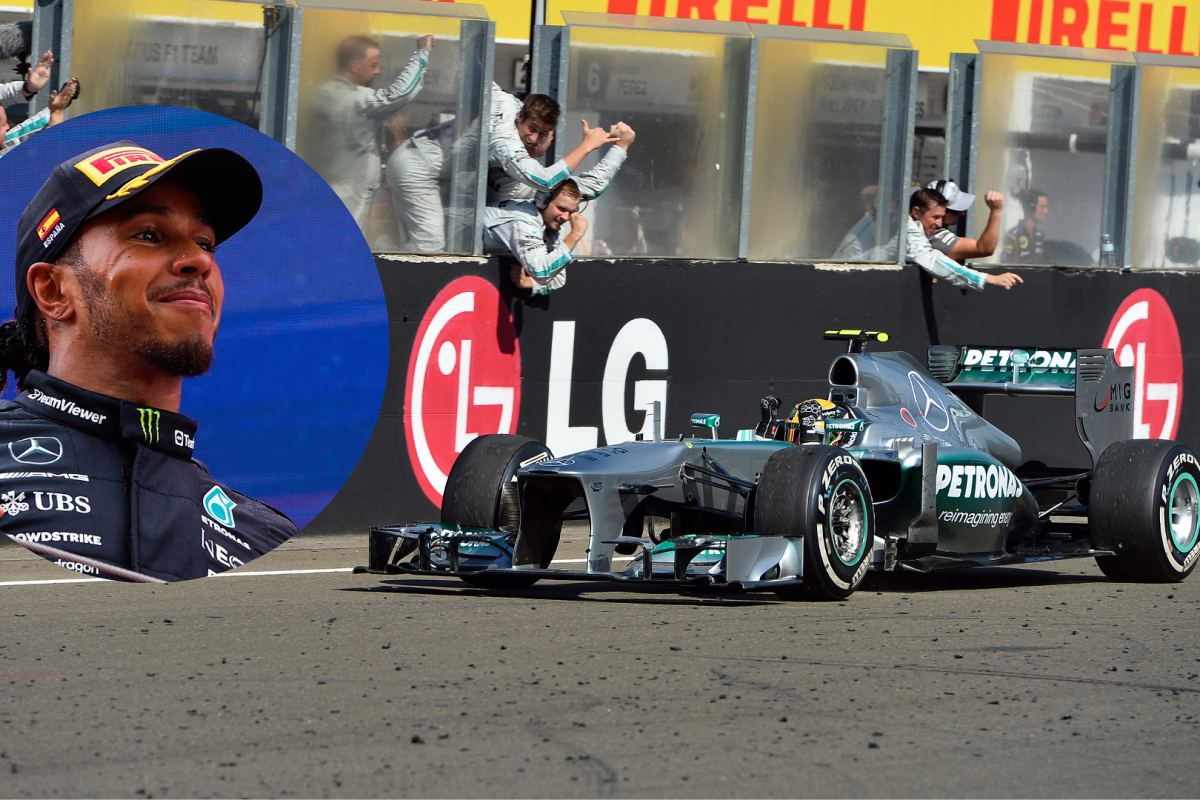 It's all come full circle for Lewis Hamilton who this weekend will compete in the Hungarian Grand Prix in very similar circumstances to how he entered his first for Mercedes in 2013.
He is without a win all season in a campaign that is set to be dominated by Red Bull while his Mercedes although quick, isn't quick enough to clip the wings of the top dogs in Formula 1. Sound familiar?
Yet this isn't 2023 but rather a decade ago when in his first season for the team, the Brit was not quite struggling but certainly a mere afterthought in the world championship along with team-mate and – at the time – good friend Nico Rosberg.
Frustratingly for Hamilton though was the fact Rosberg had already proven the W04's capability by winning two races – at Monaco and Silverstone.
Hamilton had taken pole position for the British Grand Prix but it was a bizarre weekend that saw Pirelli heavily criticised as a result of tyre failures. This included the Brit who suffered a spectacular failure while leading before managing to claw back a fourth place.
READ MORE: Hamilton reveals MAJOR worry as Red Bull domination continues
Top form heading to Hungary
Heading into the Hungarian Grand Prix, there was little to no doubt over his ability or even form. He was ahead of Rosberg in the world championship, sitting fourth and 58 points behind leader Sebastian Vettel, with Fernando Alonso and Kimi Raikkonen clinging on in between them in the title fight.
Hamilton had pace to burn, and he proved it in qualifying by taking his fourth pole position (of an eventual five) of the season at the Hungaroring and his third in a row.
He led away from the start too before pitting early on and emerging behind the McLaren of Jenson Button. He passed his former team-mate quickly and it was the key moment of the race.
Vettel, who started second, also ended up behind Button after pitting but could not pass the Brit as Hamilton started to build a gap.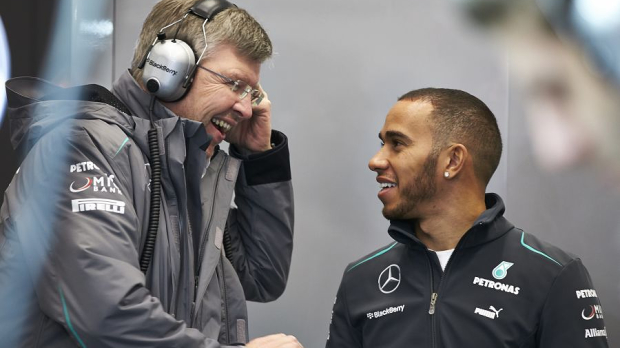 Mark Webber had been looking to capitalise on Vettel's misfortunes after taking the lead on a harder tyre compound, but under very warm conditions his strategy soon fell apart as the race soon started to fall into the lap of Hamilton.
Once the Australian pitted on lap 23 the game was up. Hamilton retook the lead and aside from two additional pit-stop windows never lost it again and never looked like he was going too.
Eventually he won by a comfortable 10 seconds from the Lotus (these days, Alpine) of Raikkonen, with Vettel taking third.
Fans would have been hoping that the victory would spark a second-half-of-the-season surge for the championship given it put him only ten and nine points behind chief challengers Raikkonen and Alonso respectively.
Those hopes were given a further boost too when Hamilton stuck his Mercedes on pole position again for the next race at the Belgian Grand Prix. Then reality hit.
Red Bull resume utter domination
Vettel stormed to victory… then won the other eight races of the season for Red Bull to take an utterly dominant championship victory. Hamilton finished third in Spa but wouldn't visit the podium for the rest of the season.
By the end of 2013 there seemed to be no end in sight of Vettel's domination after his fourth successive world championship – no one could possibly have imagined he had already taken his final Red Bull victory.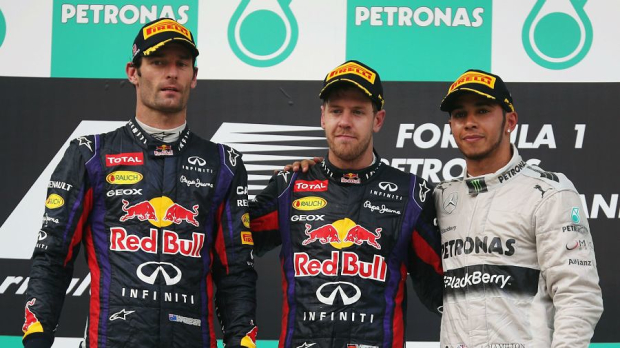 Hamilton's Hungary win was just the prologue ahead of the sport entering a seven-year run where the Brit would go on to become a global megastar with six world championships during that period.
The lesson here is Hamilton may or may not win in Hungary this weekend – a circuit he has triumphed at an incredible eight times – and that Verstappen and Red Bull's are likely to still dominate the season.
But as Mercedes slowly start to make their way to the top again, 'Hammer time' may not be as far away as we think as minds start to move towards next year just as they did in 2013.
READ MORE: F1 Hungarian Grand Prix weather forecast