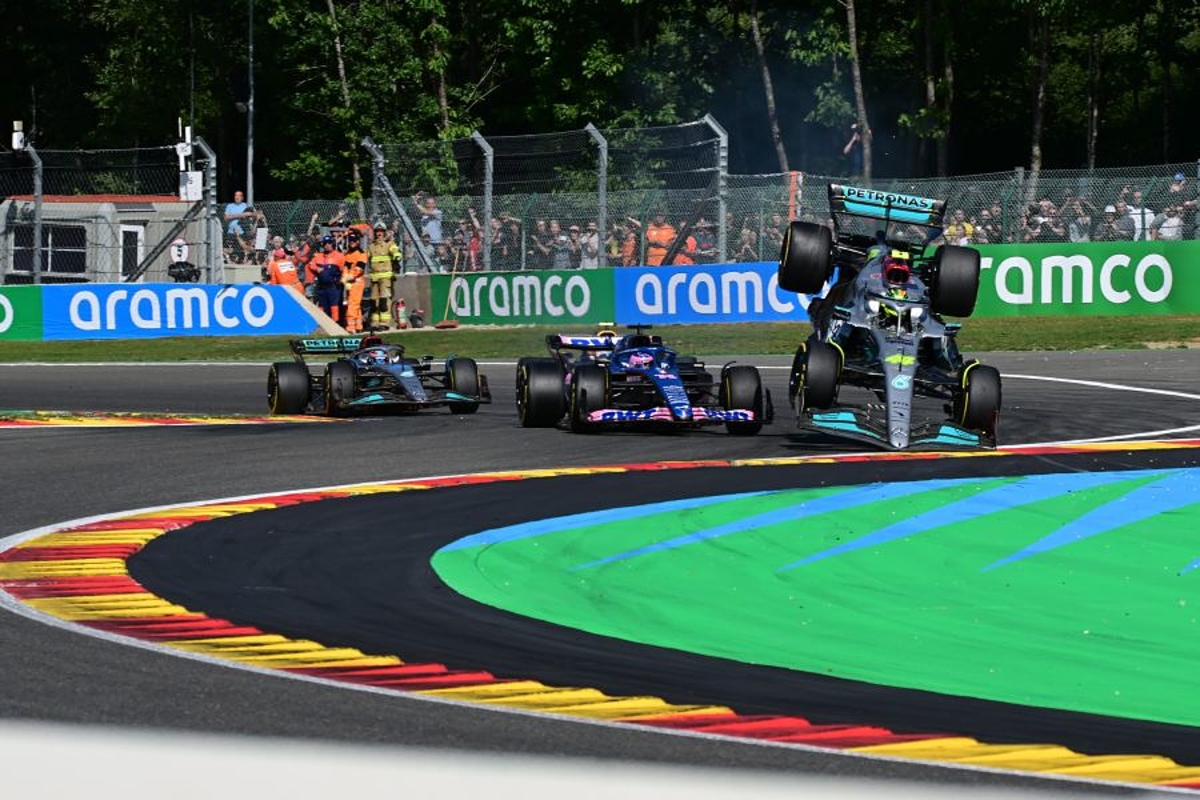 Mercedes reveal shocking Hamilton Belgian GP crash force
Mercedes reveal shocking Hamilton Belgian GP crash force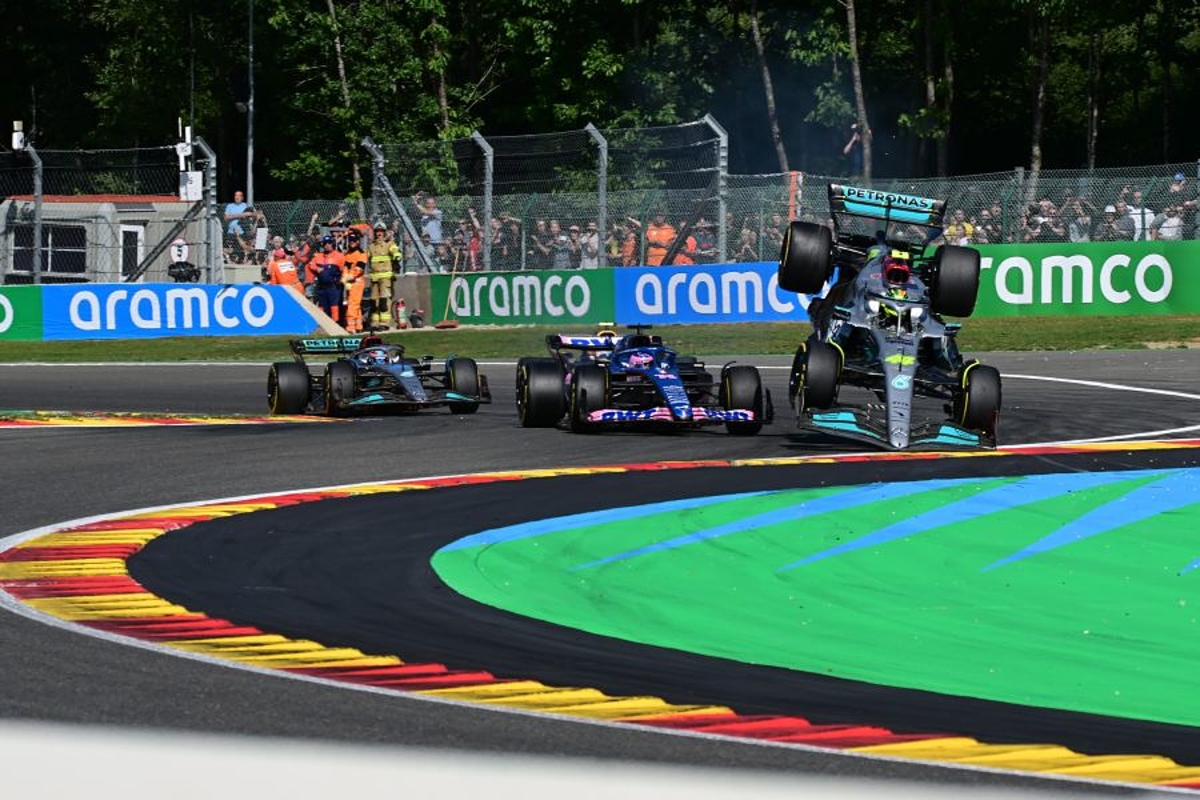 Mercedes motorsport strategy director James Vowles has revealed the forces measured by Lewis Hamilton's car during his opening lap crash at the Belgian Grand Prix.
The seven-time champion's retirement on Sunday was his first lap one exit since the 2016 Spanish Grand Prix when contact was made between him and his then-team-mate Nico Rosberg.
Although the stewards elected not to penalise Hamilton on this occasion, the Mercedes driver freely accepted responsibility for squeezing Fernando Alonso at Les Combes and causing the incident.
The wheel-to-wheel contact fired Hamilton into the air with the crash landing causing race-ending damage to his car.
Asked about Hamilton's condition, Vowles said in a Mercedes video: "It was a large, large impact. It was measured at 45G on the SDR recorder in the car which is very big on a vertical load.
"He will be okay, he will be back in Zandvoort fighting I think primarily for him he is frustrated, frustrated that he had a very fast race car, and a podium was possible but he, like all of us, are here to fight and continue moving forward."
Hamilton was later issued with a warning from the FIA after he "initially refused" to attend the medical centre when returning to the paddock.
Mercedes seek to "understand" damage
Mercedes was quick to instruct Hamilton to stop at the side of the track following his rough landing.
With three races back to back, the team is limited on the time that it has available to repair the damage and identify any hidden consequences of the crash.
"There are enough photos floating around the internet to show just how high the car was and how it landed and the impact was large," he added.
"What we noticed almost immediately after the impact on the ground was a loss of coolant.
"You can actually see on the onboard of Alonso that coolant really just flying out towards him and then you started to see temperatures rise fairly quickly and that was the primary reason for stopping him on track.
"It will now take a few days to review all the components, clearly there is going to be overloads to the suspension components and gearboxes and we need to make sure to understand the full extent of what's required before Zandvoort."