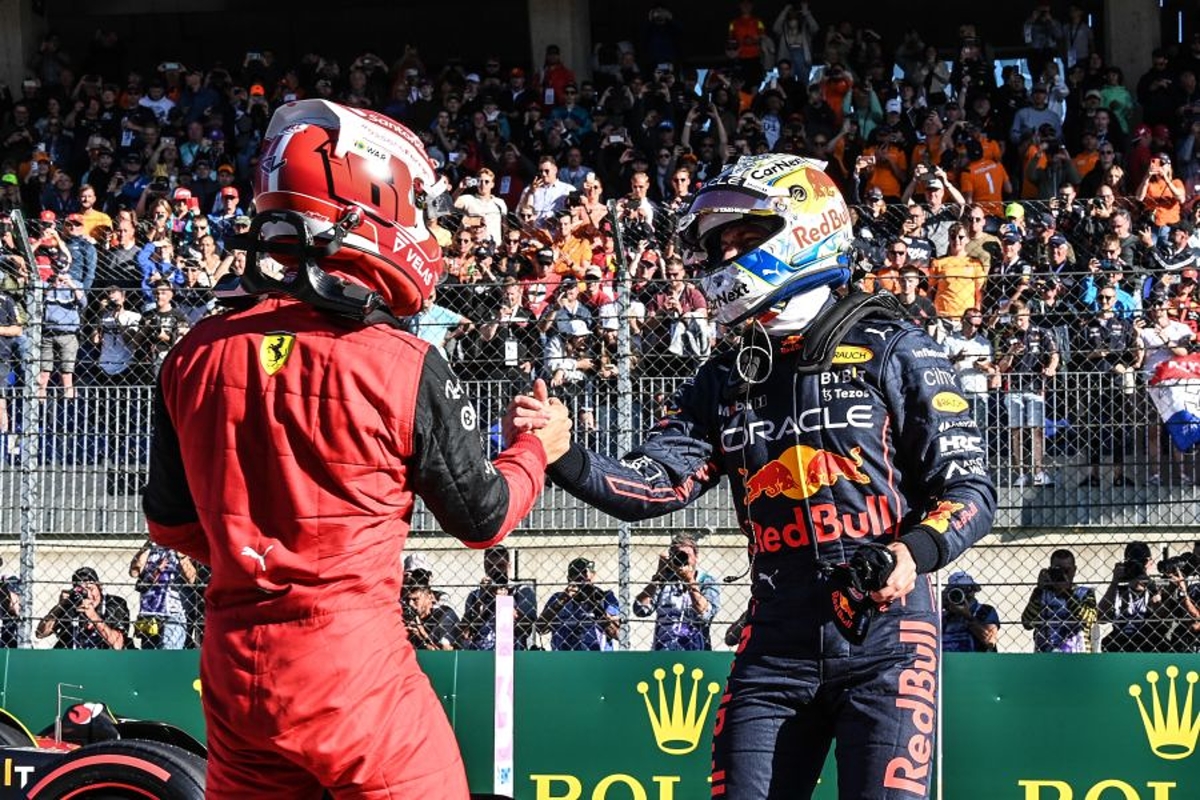 Horner respect for Verstappen-Leclerc racing conduct
Horner respect for Verstappen-Leclerc racing conduct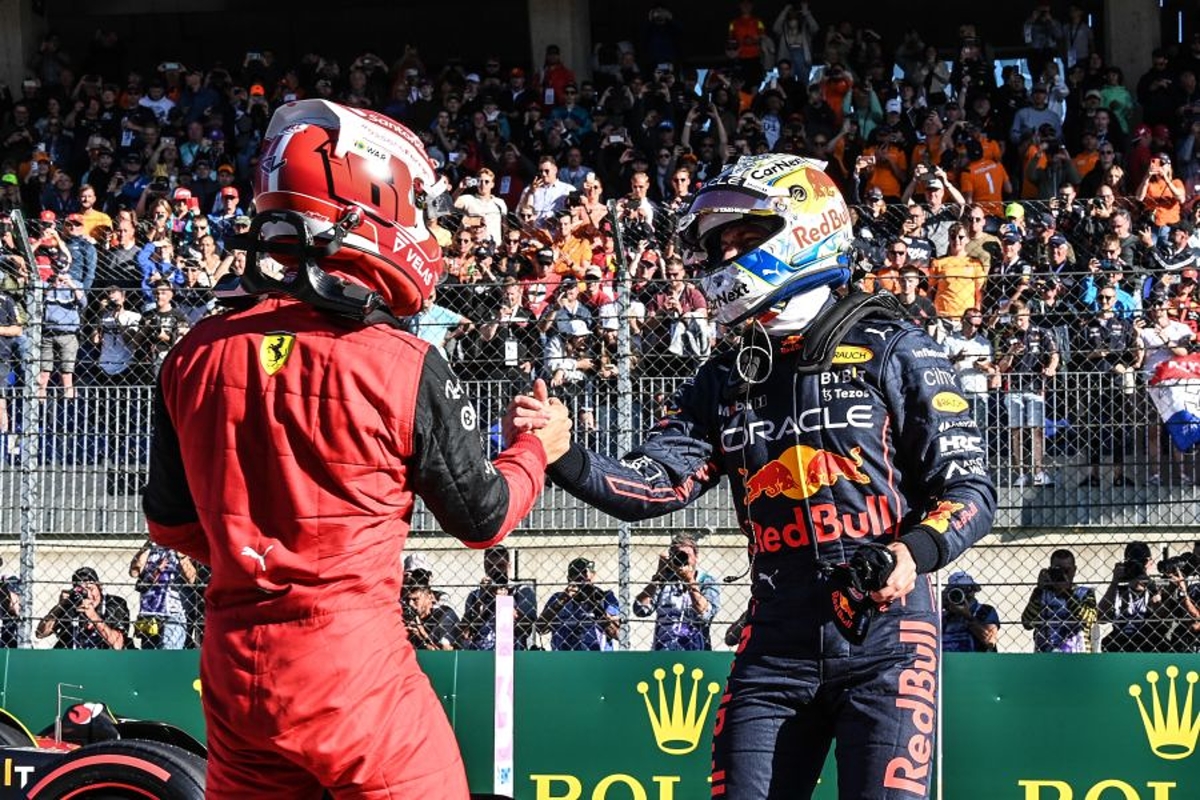 Red Bull team principal Christian Horner has admired how Max Verstappen and Charles Leclerc have conducted themselves in the race for the F1 world championship.
The Red Bull and Ferrari drivers have battled side-by-side on numerous occasions so far this season without a single touch between the two cars.
This is in stark contrast to the tempestuous nature of the battle between Verstappen and Mercedes' Lewis Hamilton last year.
Leclerc has dropped over 100 points to championship leader Max Verstappen this season through numerous reliability and strategic errors.
After crashing through his own mistake in France, the Monégasque claimed that should he lose the title by 32 points or fewer, he would blame himself for the loss.
Even with the problems at Ferrari, Leclerc has remained calm when facing the media, something that has earned Horner's respect.
Asked if he feels for Leclerc given Ferrari's struggles, Horner said: "I have a great deal of respect for the way he has conducted himself and the way that he is racing on track.
"He is hard but fair and I think the racing between the two guys [Leclerc and Verstappen], there has been a lot of hard racing between the two of them in the first half of this championship but there hasn't been a single touch.
"It's great to see and it's enjoyable to be part of."
Ferrari's strategy calls have been called into question at races across the year including at recent grands prix in France and Hungary.
On what he would do if his strategists were running races in a similar way to the Scuderia, Horner joked: "They're not my strategists. I don't speak Italian."