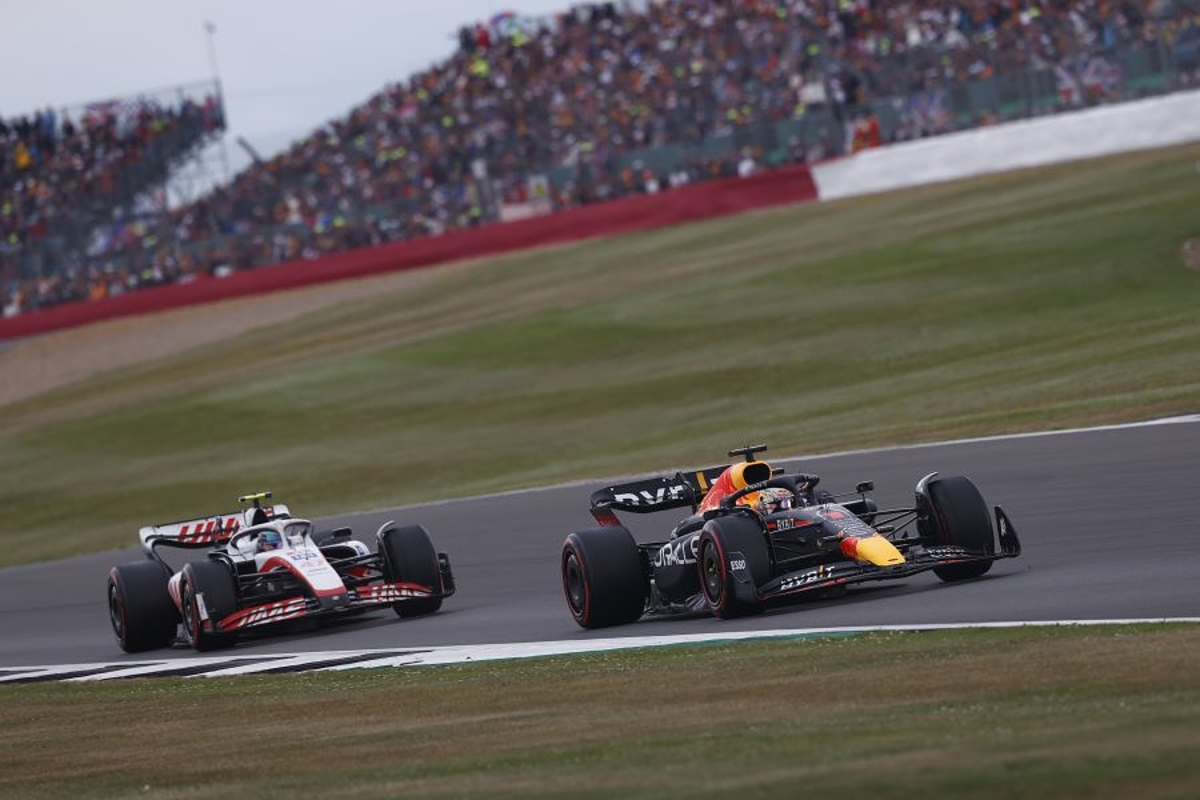 Verstappen reveals struggle in Schumacher fight
Verstappen reveals struggle in Schumacher fight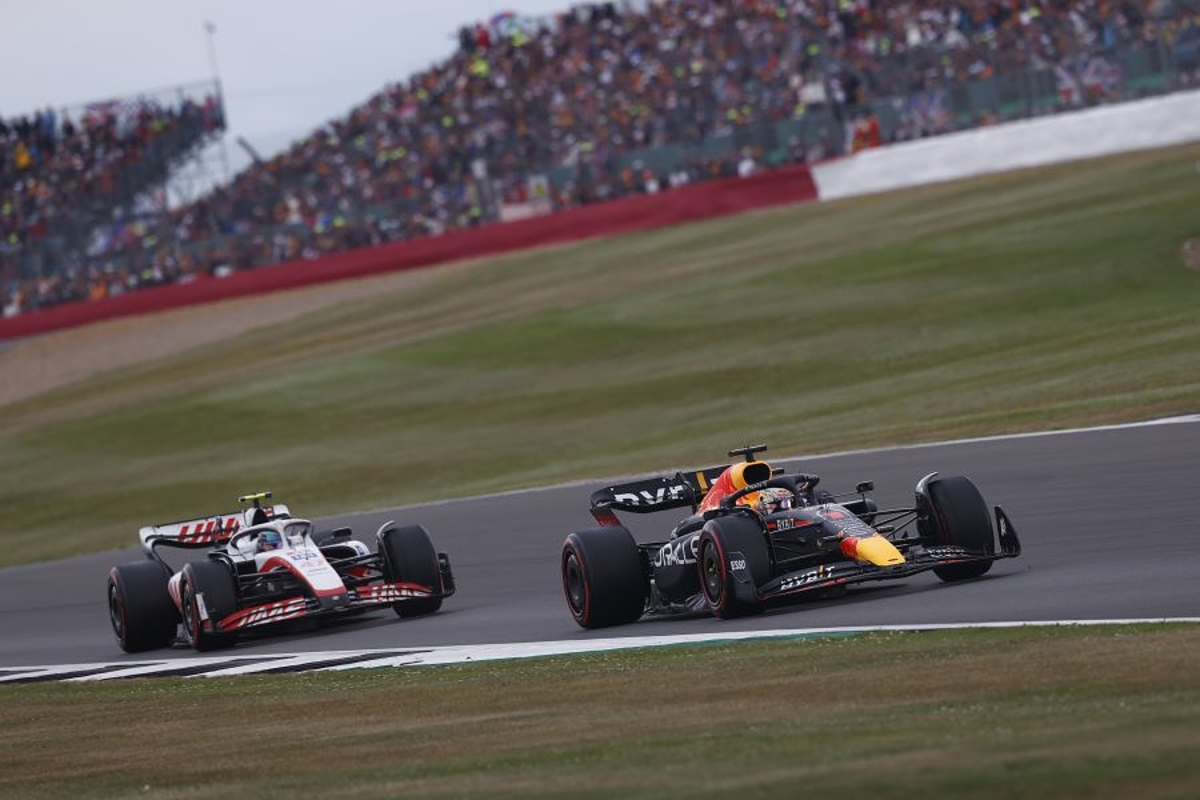 Max Verstappen has revealed he struggled to keep Mick Schumacher at bay with his damaged Red Bull at the British Grand Prix.
Verstappen dropped out of the lead in the early stages of Sunday's race and pitted with a suspected puncture.
It was later revealed that the Dutchman had severely damaged his floor after picking up debris on a kerb, something that cost a significant amount of downforce.
Following a late safety car, Verstappen was being hounded for seventh by Haas driver Schumacher with the pair going wheel-to-wheel on the final lap.
"It was a good, hard but fair battle I think," explained Verstappen. "I knew of course that Mick was going to give it his all to go for seventh but it was alright.
"It was a bit of a struggle for me to hang in there but luckily it worked out.
"Of course, my car was limping a bit but I knew that Mick also was really trying to go for seventh. It was fun.
"Of course, I was not enjoying where I was but you can also appreciate the fight you are having with someone else and I think it was actually quite a good battle."
Schumacher 'really wanted seventh'
Eighth place for Schumacher saw the German score the first points of his F1 career.
But in a conversation with Verstappen after the chequered flag, the Haas driver revealed he had wanted more.
Asked what he had said to Schumacher in parc ferme, Verstappen said. "I said to him that I knew you were fighting for the points and he said, 'I know, but I really wanted seventh'.
"I said that I saw that and it was a really good battle."
The two came particularly close to an incident at the final corner with Schumacher lunging up the inside of the Red Bull driver.
Verstappen added: "I was like, he has to now back off or we're both out but luckily he is smart enough."