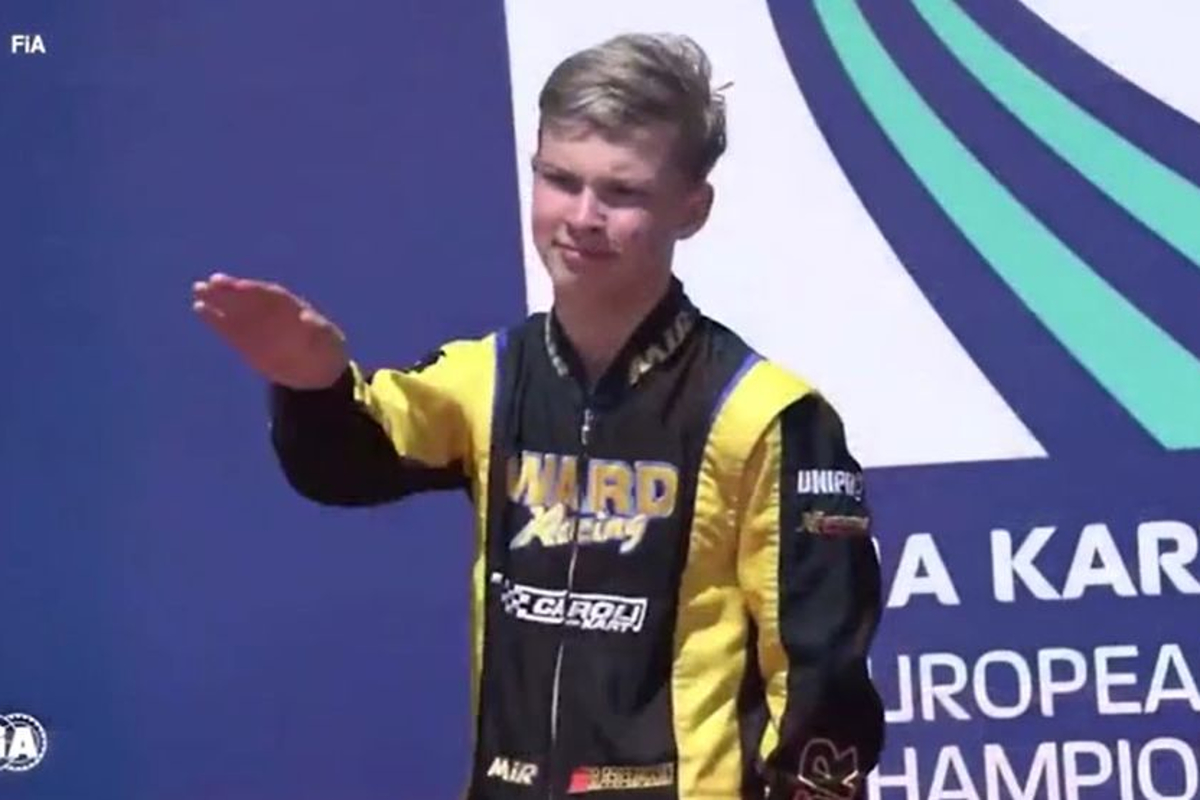 Disgraced 'Nazi salute' karter accused of "wreckless gesture" as Italian licence withdrawn
Disgraced 'Nazi salute' karter accused of "wreckless gesture" as Italian licence withdrawn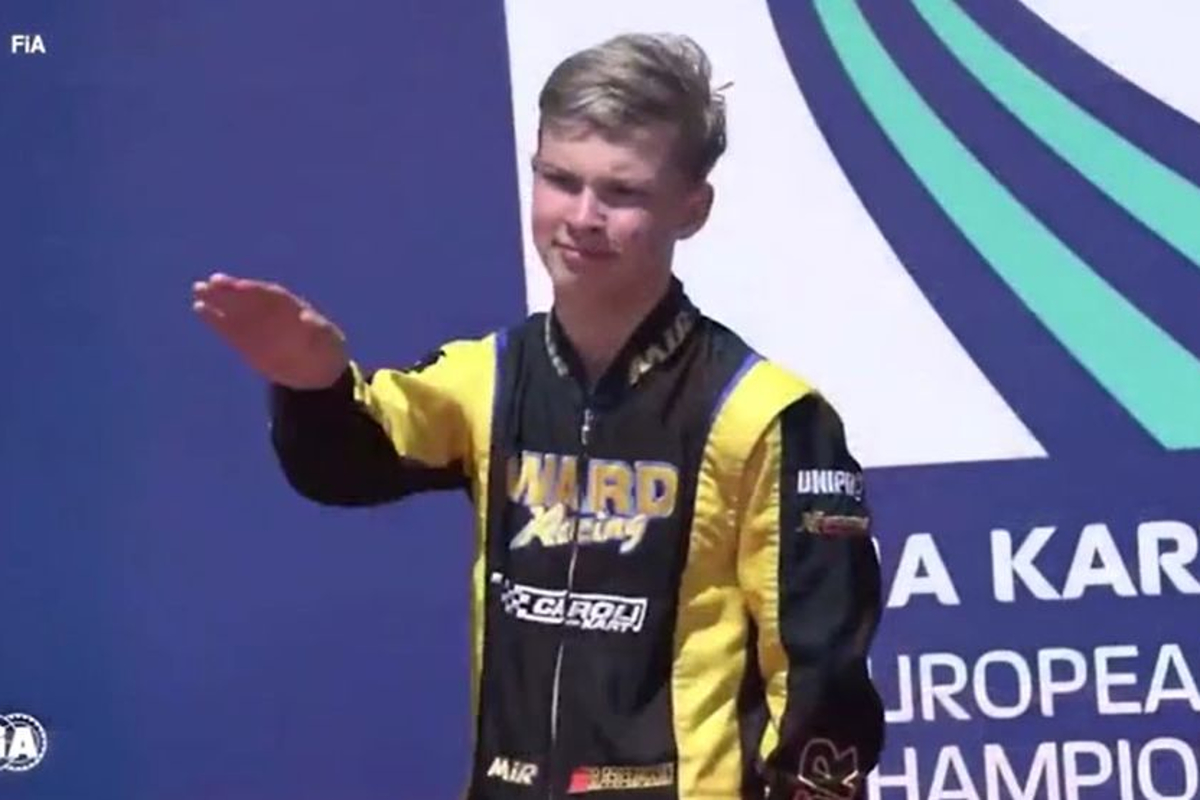 Disgraced Russian karter Artem Severiukhin has been stripped of his Italian racing licence as the fallout over his alleged Nazi salute continues.
Severiukin performed a gesture on the podium following his victory in the OK class of the FIA European Karting Championship in Portugal on Sunday that the Automobile Club of Italy has described as "reckless" and "unacceptable".
While the 15-year-old, who had been competing under an Italian licence, denied in an online video the salute was Nazi-inspired, he stated he was "ready to be punished".
The FIA has since launched an investigation into the incident, whilst his team, Ward Racing, immediately terminated his contract.
The ACI has also now swiftly acted following an extraordinary meeting of its Sports Council which was called "to take urgent measures following the unqualifiable and unacceptable gesture of the Russian kart driver Artem Severyukhin".
Via a statement, the ACI board has "decided to immediately withdraw Severyukhin's sports license".
Additionally, the case has now been referred to Italy's Sports Justice department to "evaluate the definition of further sanctions that fall within its sphere of competence".
The statement added the above were "unavoidable measures since, with his reckless gesture, Severyukhin has shown a lack of respect not only for the universal values ​​that have always inspired every sport, but also for humanity, dignity and civil co-existence".