It is said the stats don't lie, and the numbers behind Max Verstappen's dominant victory in Austria on Sunday certainly go some way to proving Lewis Hamilton is correct in thinking Mercedes is "miles behind" its Red Bull rival right now.
Verstappen has notched up a number of career-defining stats at the Red Bull Ring, while Hamilton only picked up duds from day one, ending the weekend off the podium for the fourth time in six races.
There was more podium joy for Lando Norris, meanwhile, as well as a Ferrari flop and recovery and a landmark moment for George 'Mr Saturday' Russell that again dissolved into despair on Sunday.
No stopping Verstappen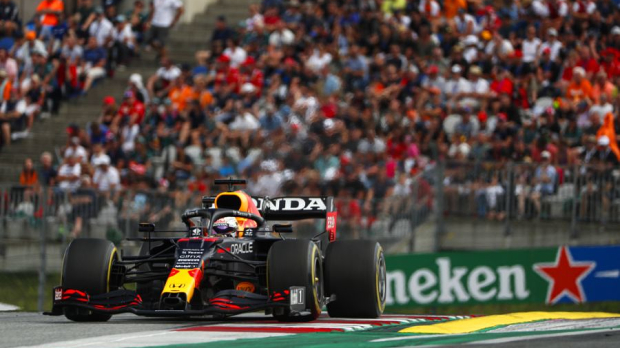 It's hard to pick which statistic was most significant for Verstappen and Red Bull in Austria.
First up he secured his third successive pole position. That makes it his fourth this season, more than he has achieved in the rest of his F1 career put together.
He went on to lead from start to finish for the third time in 10 races, having only done so once previously, and thanks to a late stop for fresh tyres he notched up his first career grand slam of pole, lead from start-to-finish, win and fastest lap.
The Red Bull Ring is now a Verstappen hunting ground, with four wins for the Dutch driver in the last six there.
It was Red Bull's fifth consecutive victory, making it engine supplier Honda's longest winning run since Ayrton Senna and Alain Prost won the first 11 races of a legendary dominant season for McLaren-Honda in 1988.
Rotten weekend for Mercedes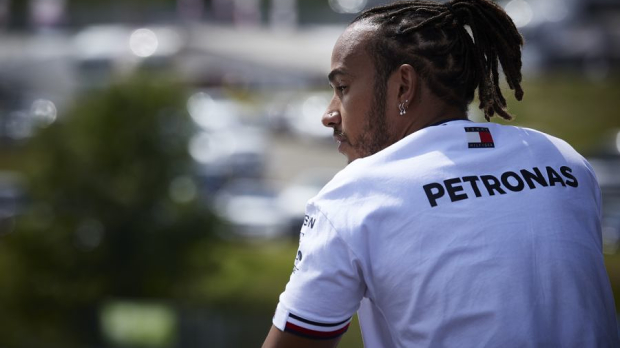 This weekend was another kick in the teeth for Mercedes, and another rough stat to go with it. This time it was on Saturday when neither car managed to qualify in the top three for the first time in a dry session since Singapore 2017.
Hamilton was the team's best car, qualifying fourth behind the two Red Bulls and Norris' McLaren but it was his worst Q3 [penalties aside] in Austria since 2014 and only his fifth time outside the top three of a grid since the start of 2019. [7th in Monaco, 2021; 6th in Turkey, 2020; 5th in the US, 2019 and 4th in Japan, 2019].
As for the race, Hamilton finished off the podium, a place he has become somewhat familiar with recently as it is now the fourth time in the last six races he has failed to finish in the top three, during which time he has also had no wins.
Lando's McLaren landmark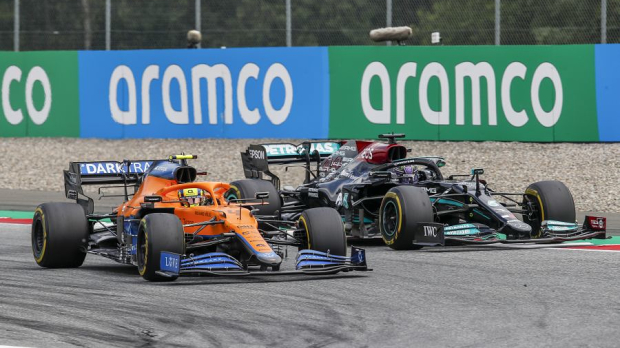 It was a great weekend for Norris as the British driver secured his first F1 career front row start and his third podium of the year, more than his McLaren team has scored in any season since 2012 [two in 2020, one in 2019, two in 2014].
That second place grid spot was McLaren's first since Hamilton and Jenson Button started together on the front row at the final race of the 2012 season in Brazil.
Norris ' fourth career podium was his second at the Red Bull Ring following his season-opening third place last year but it was slightly bittersweet as he is yet to finish better than third, with his five-second penalty seemingly costing him the runner-up spot.
Ferrari rollercoaster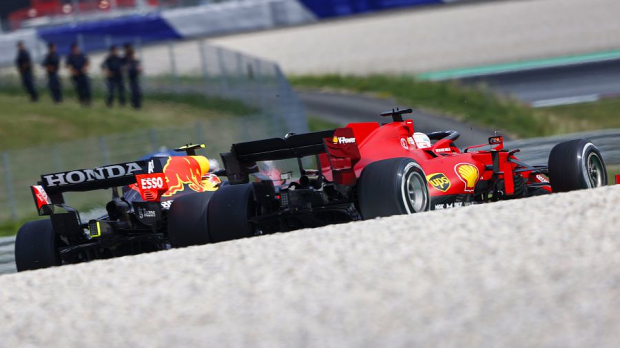 Ferrari is on a rollercoaster ride with its car this season, at a peak one day and deep in a dip the next, and in Austria on Saturday it was time for the latter as neither car made it into the top-10 knock-out for the first time since Bahrain last year.
Sunday, however, delivered more satisfaction for the Italian team as Carlos Sainz surged from 12th on the grid up to fifth, finishing just ahead of the Red Bull of Sergio Perez, while Charles Leclerc rose from 13th to score points in eighth.
Russell quail high but still no score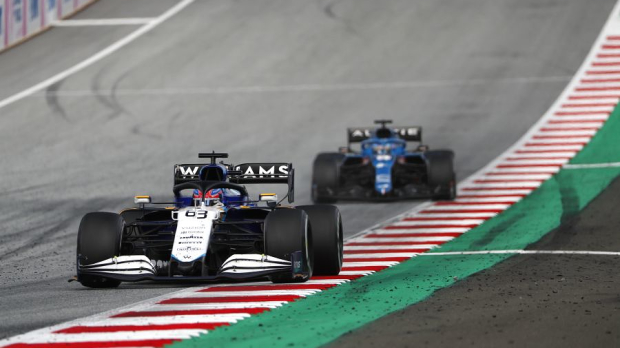 Russell was on form in Austria, so he must be wondering what he has to do to score a point for Williams after seeing his hard work in qualifying again fail to deliver a points-scoring result on Sunday.
He reached Q3 for the first time in a Williams [by just 0.006s] then out-qualified the Aston Martin of Lance Stroll to put his Williams ninth on the grid, the team's highest grid spot since Felipe Massa at the 2017 Brazilian Grand Prix.
Russell was running 10th and set to score his first point for the team in the race when he was passed by Fernando Alonso's Alpine with three laps to go, leaving him with a barely consolation third career 11th-place finish.