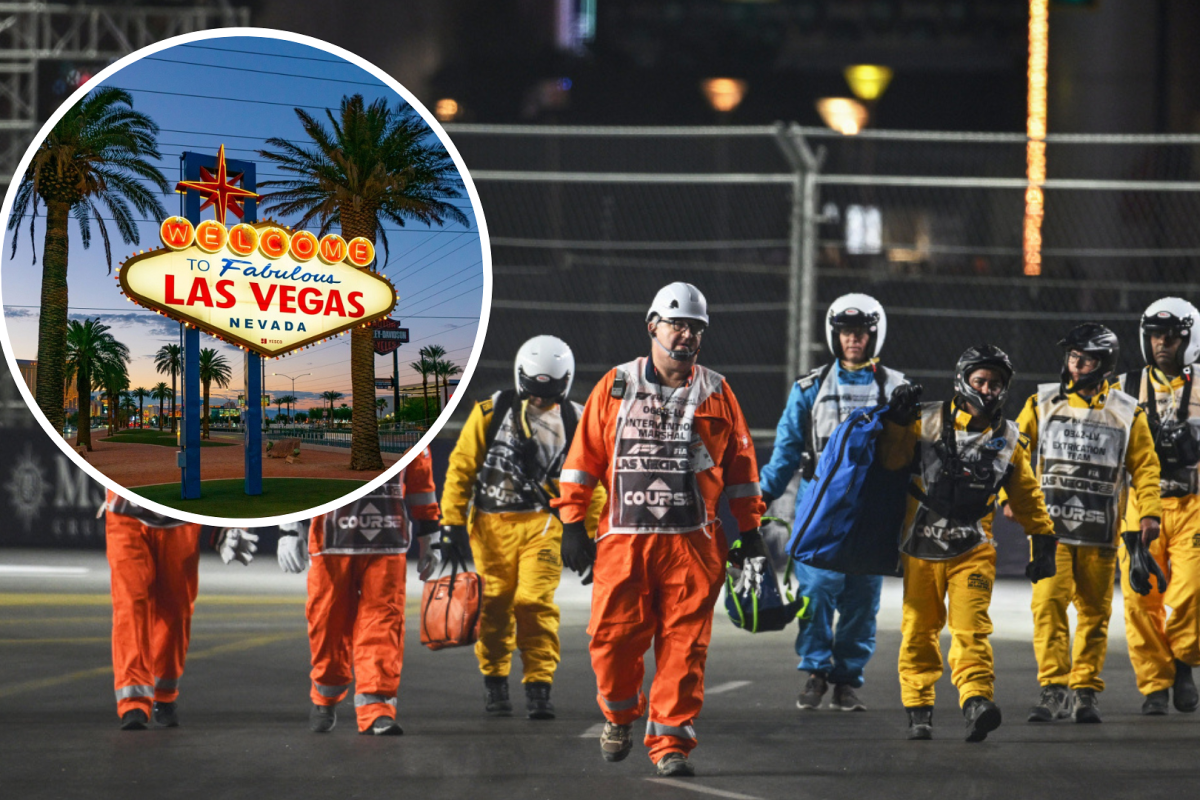 Las Vegas Grand Prix slammed for 'JOKE' compensation after F1 chaos
Las Vegas Grand Prix slammed for 'JOKE' compensation after F1 chaos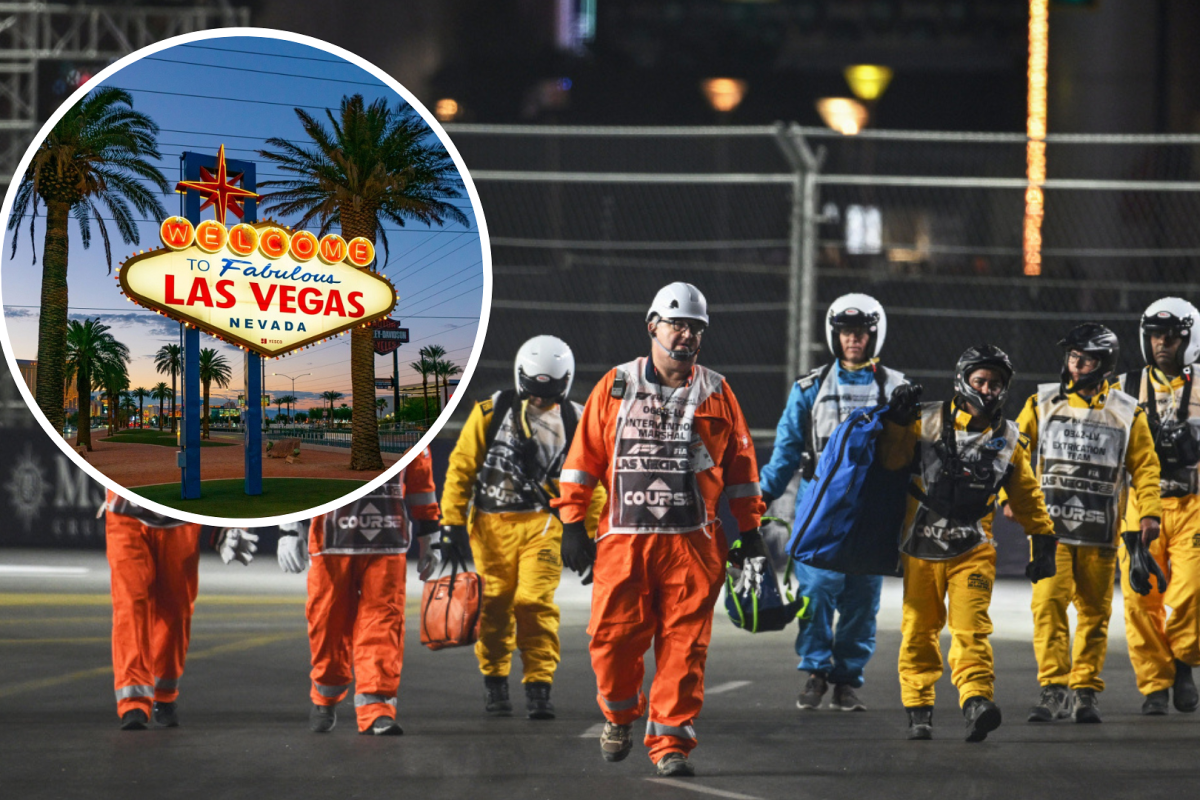 Formula 1 fans have vented their frustration after single-day ticket holders in attendance on Thursday night at the Las Vegas Grand Prix were offered a $200 (£160) voucher to spend at the official race shop as a 'thank you' for their support.
In what was the curtain-raiser for one of the most highly-anticipated weekends on the F1 calendar, the action in Vegas could not have got off to a worse start.
A loose water valve cover brought Carlos Sainz's Ferrari to a standstill less than 10 minutes into FP1. From then on, everything went downhill for those in attendance.
READ MORE: Las Vegas Grand Prix and F1 statement contains MASSIVE omission
Lengthy delays to ensure the track was safe to race ultimately meant that any fan in attendance had to endure a lengthy two-and-a-half-hour delay for a session resumption at 2:30am local time.
Although arduous, the ordeal would have no doubt been worth for the spectators to watch their favourite drivers career around the track. However, due to safety and logistical concerns, not a single fan was allowed to stay and watch FP2.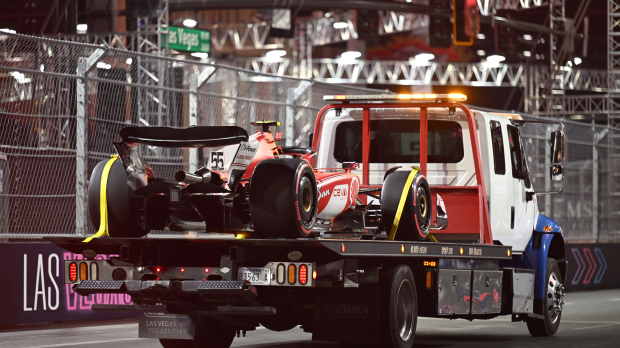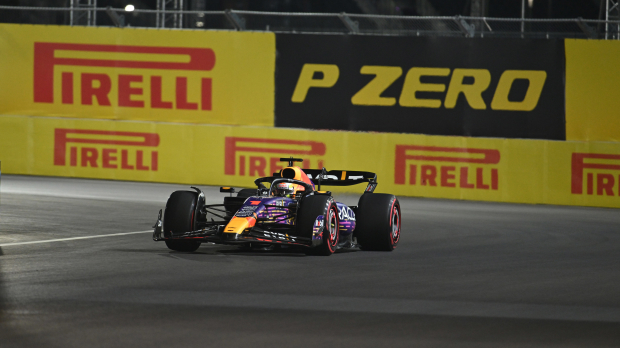 It therefore meant that those with a single-day ticket only for the Las Vegas Grand Prix would have been restricted to just nine minutes of action, despite spending up to eight hours at the track.
In a bid to rectify some of the discontent felt by the fans holding a single-day ticket, a $200 dollar voucher to spend on merchandise at the Las Vegas Grand Prix Official Shop has been offered.
Yet for those with a three-day package, who have now missed a third of the action, they are set to receive no compensation at all as things stand.
Las Vegas F1 fans offered merchandise voucher
"There is no higher priority at a Formula 1 race than the safety and security of drivers, fans and staff alike," a message sent to single-day ticket holders stated.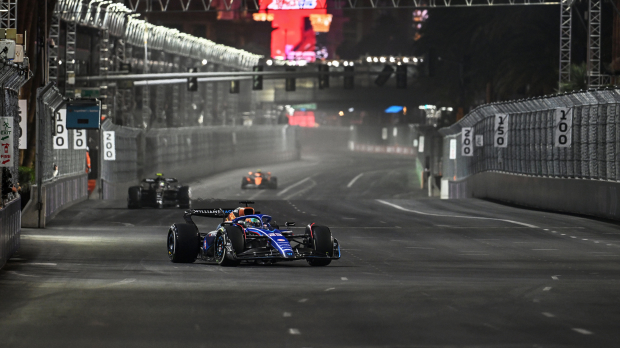 "Following last night's incident involving a water valve cover, the Las Vegas Grand Prix, F1 and the FIA were faced with the difficult decision to close the fan zones prior to the beginning of Free Practice 2.
"We appreciate your patience while we remedied the situation. This was not a decision we took lightly. As a thank you for your support, we would like to offer you a $200 voucher to the Las Vegas Grand Prix Official Shop.
"With a full round of practice successfully completed, we look forward to providing a safe and entertaining race weekend for all."
And it didn't take long before fans flocked to social media to make their feelings known regarding the level of compensation on offer.
So @F1 decided that a $200 merchandise voucher was appropriate compensation after last night's fiasco 😂😂😡 #LasVegasGP #LasVegasGrandPrix #f1lasvegas #f1

— Greg Wasik (@GregWasik) November 18, 2023
Btw a $200 voucher at the F1 Store is nothing. Have you seen how much merch is? This is such a pathetic way to handle something that THEY CAUSED

— Jett Kraus (@JettMDK) November 18, 2023
A $200 gift voucher to spend in the Las Vegas Grand Prix shop for ticket holders who only got to see 8 minutes of on track action is an absolute joke.

It's insulting that these fans weren't given an immediate and full refund. Another poor showing by #F1

— Vitz Patel (@vitzpatel) November 18, 2023
Imaging playing $$$ in tickets for Las Vegas, only see 8 minutes worth of action, told to leave & only get $200 worth of vouchers to say "sorry"

💀 such a insult. They want money back, not money off merch!

— Paddock Passion | F1/Motorsport Content Creators (@PaddockPassion) November 18, 2023
READ MORE: F1 fans angry after being kicked out of Las Vegas GP following FP2 delay