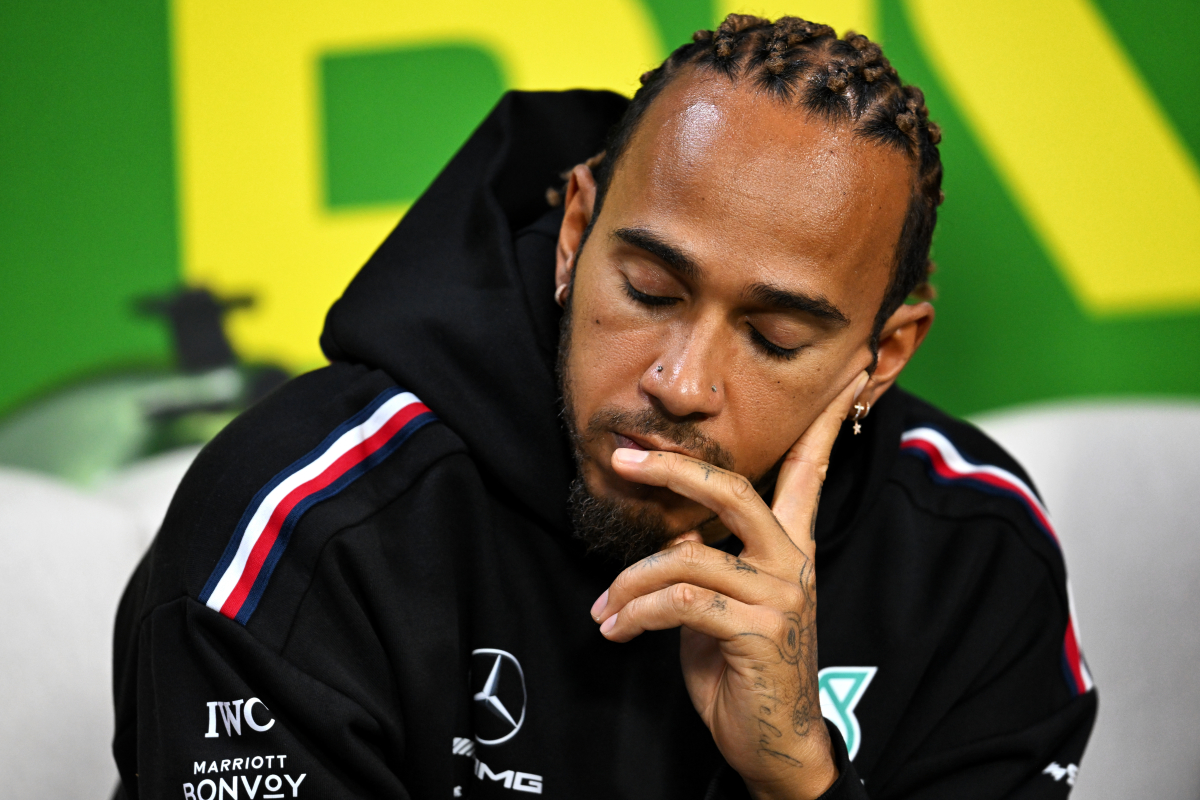 Hamilton hints at Mercedes' TRUE pace after qualifying chaos in Brazil
Hamilton hints at Mercedes' TRUE pace after qualifying chaos in Brazil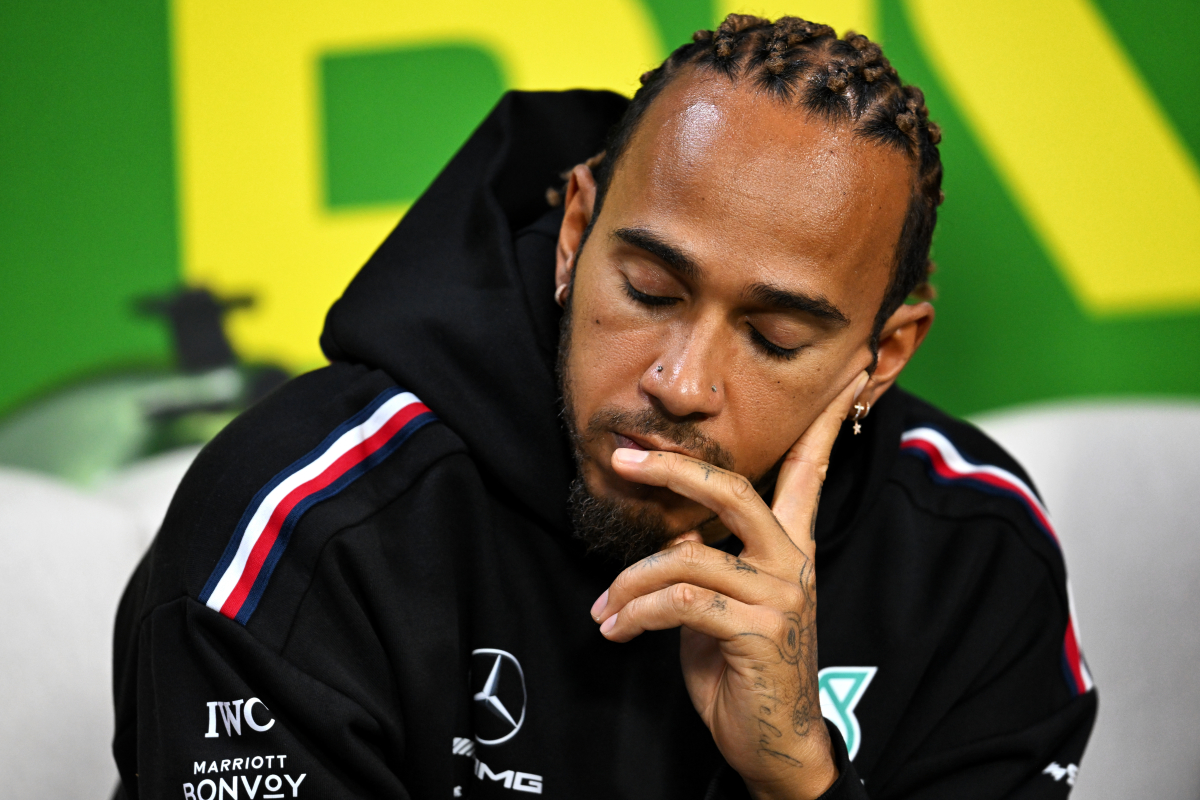 Lewis Hamilton has said that he 'did the best he could' during Brazilian Grand Prix qualifying, despite a disappointing result that left him down in fifth.
With drivers only being able to get in one flying lap in Q3 due to deteriorating weather conditions that led to an early end to qualifying, the session threw up some surprise results, with both Aston Martins finishing ahead of both Mercedes cars.
Hamilton, Lando Norris, and George Russell may have all harboured hopes of getting onto the front row during qualifying, but it wasn't to be as Charles Leclerc put in a time quick enough for second behind Max Verstappen, whilst Lance Stroll came a surprise third, despite being eliminated in Q1 in the previous five races.
Mercedes were optimistic they would have the pace in Brazil to replicate the result that they achieved at the same track 12 months ago, when Russell led home a stunning one-two for the team.
Of course, they may still be able to achieve that result, but both cars will be starting Sunday's main race out of position, with Russell one place behind Hamilton in sixth.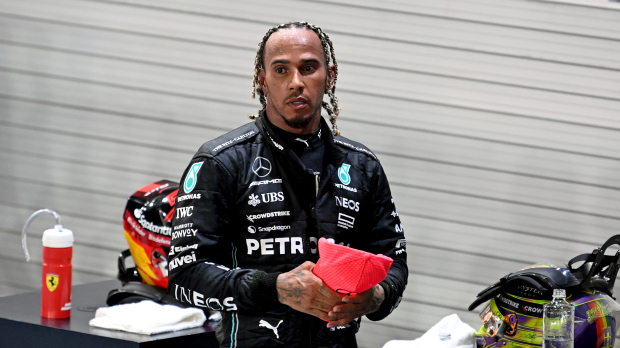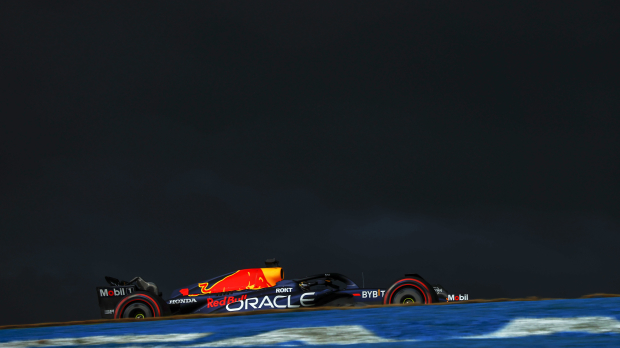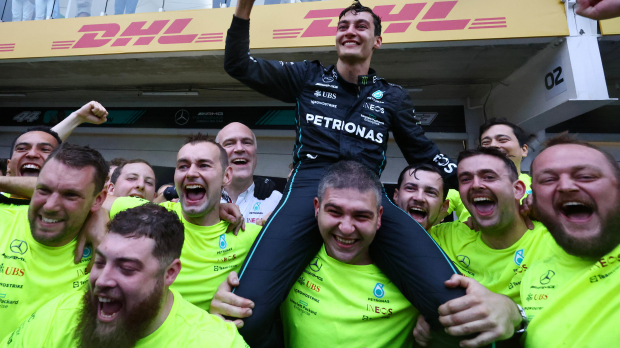 Storms bring treacherous conditions
The storms in Sao Paulo were felt in abundance were felt in abundance at the end of qualifying, with drivers managing to get in one flying lap before the stormy conditions hit the track.
Post-qualifying interviews with the top three had to be conducted indoors, with the torrential rain causing the paddock to shut up shop.
After qualifying, Hamilton spoke to the media about his performance, and how the weather may have affected the end result.
"It's fifth. Fifth is never that great. I did the best I could. Hopefully we'll have a better race," he admitted.
"I don't know. The car was showing signs of decent performance, but we're generally a couple tenths off the top guys. I think the circumstances at the end, the conditions have us maybe a little bit further back. It's difficult to say."
READ MORE: F1 Brazilian Grand Prix weather forecast - storms threaten Sao Paulo weekend