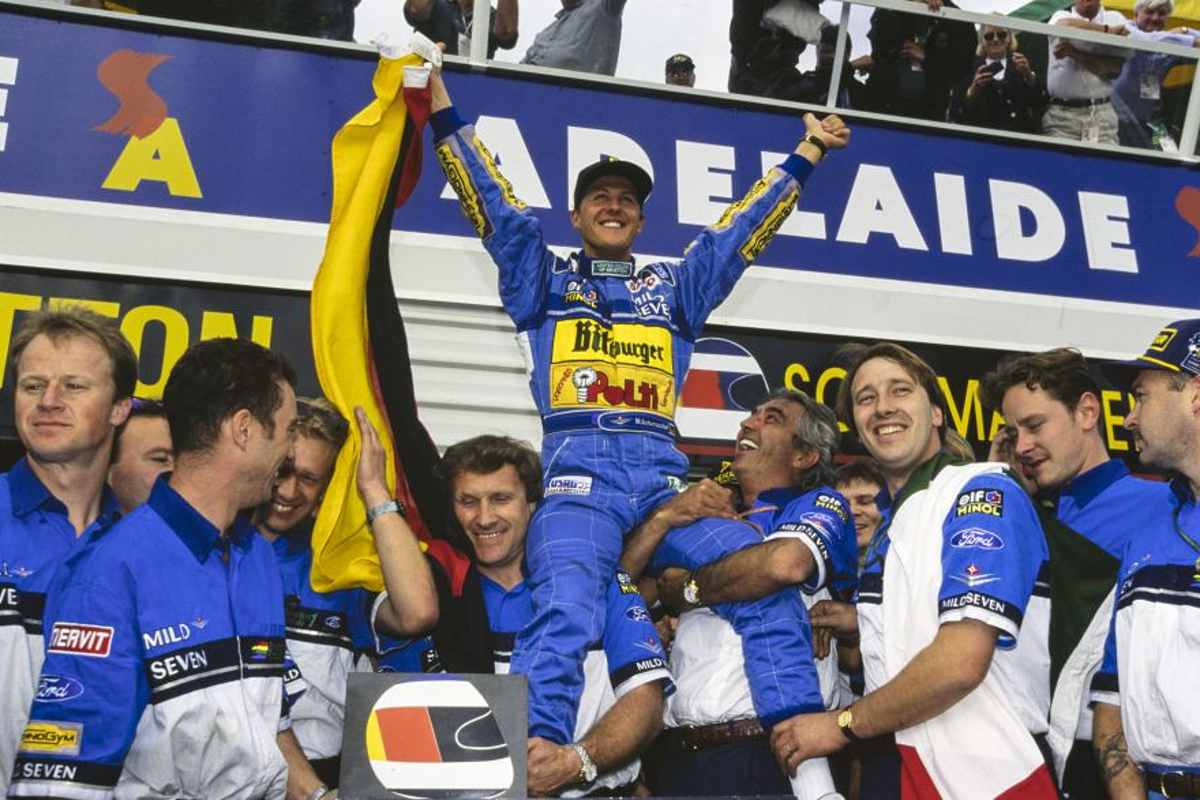 F1 journalist believes Schumacher should be STRIPPED of one of his titles
F1 journalist believes Schumacher should be STRIPPED of one of his titles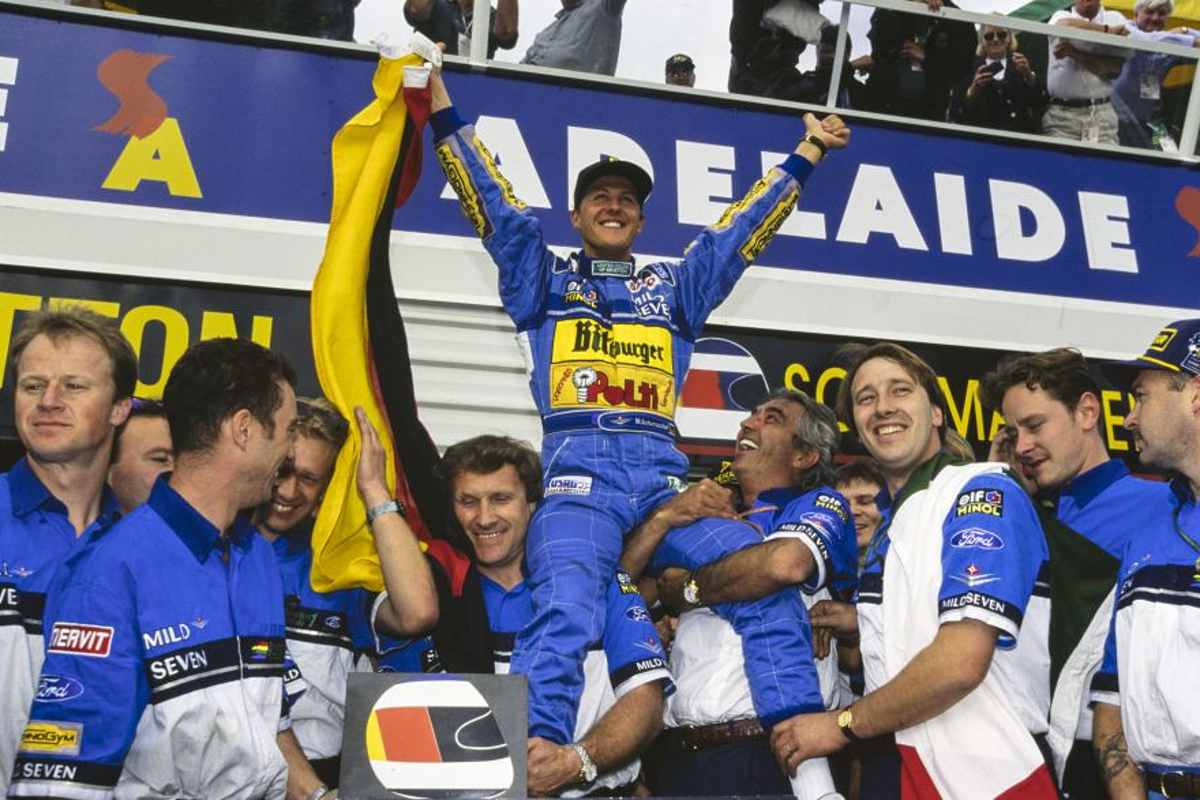 F1 journalist Roger Benoit believes that Michael Schumacher should be stripped of his 1994 world championship for causing a collision with Damon Hill on the final race of the season in Adelaide.
The pair had fought an outstanding battle that season, with Schumacher winning eight races and Hill winning six and, going into final race, they were separated by just one point.
Neither man was a world champion at this point, and so they were both desperate to claim that first world title and announce themselves as the driver to beat following Alain Prost's retirement and Ayrton Senna's tragic death earlier in the season.
Crucially, Schumacher led the championship standings which meant that, if both drivers failed to finish, Schumacher would be world champion.
READ MORE: Unstoppable Verstappen is a MAJOR PROBLEM for F1
In one of the most controversial moments in the sport's history, Schumacher appeared to purposely crash into Hill just as he was about to overtake him following a mistake from the German.
This left both men out of the race, and Schumacher clinched his first of seven world championships.
Now, Benoit believes Schumacher should be classed as a six-time world champion because of the unfairness of the end result in Adelaide.
"As a six-time world champion, he definitely belongs in the top 5," he said in an interview with Blick.
Pressed on why he had used the term "six-time world champion", Benoit said, "Of course, I know that he was world champion seven times. But the 1994 title should actually be taken away from him because he only won it because of his foul on Damon Hill."
Schumacher-Hill issue resolved?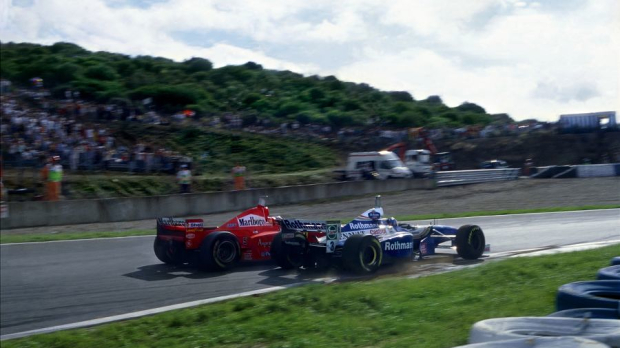 It is understood that Hill's team Williams didn't protest the result because they were still dealing with the loss of their driver Senna earlier in the season.
Schumacher dedicated his title to Senna, and he and his Benetton team would go on to win the 1995 championship as well, before he headed to Ferrari in 1996.
A similar incident happened during the final race of the 1997 season, when Jacques Villeneuve entered the race just a point behind Schumacher in the championship standings.
When Schumacher encountered a problem in the race, his car was going slow and, when Villeneuve came up to overtake him, Schumacher turned in and tried to take the Canadian out of the race.
Unfortunately for Schumacher, Villeneuve was able to keep going and came home to take the championship.
Upon review of the incident, Schumacher was disqualified from the entire 1997 drivers' championship after an FIA disciplinary hearing found that his "manoeuvre was an instinctive reaction and although deliberate not made with malice or premeditation, it was a serious error."
READ MORE: Jean Todt: Ferrari great and partner of Michelle Yeoh