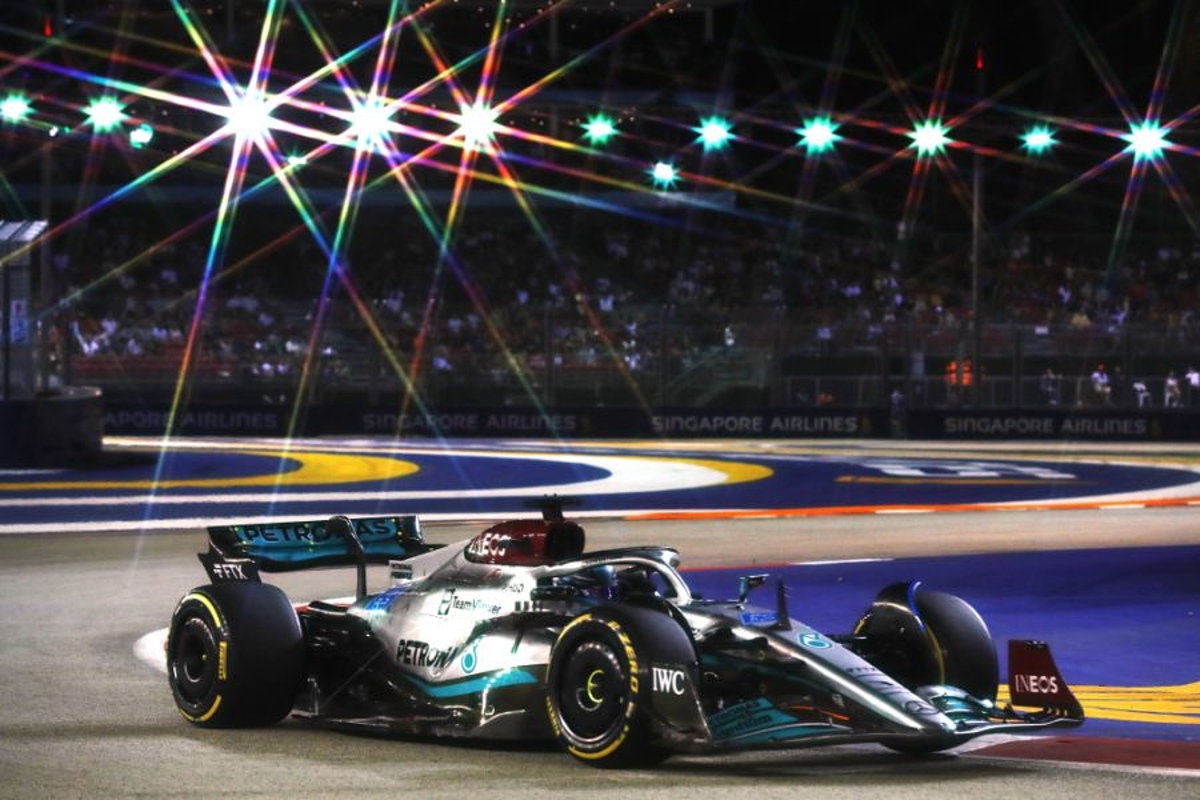 Mercedes will 'be pleased to see the back of a difficult car'
Mercedes will 'be pleased to see the back of a difficult car'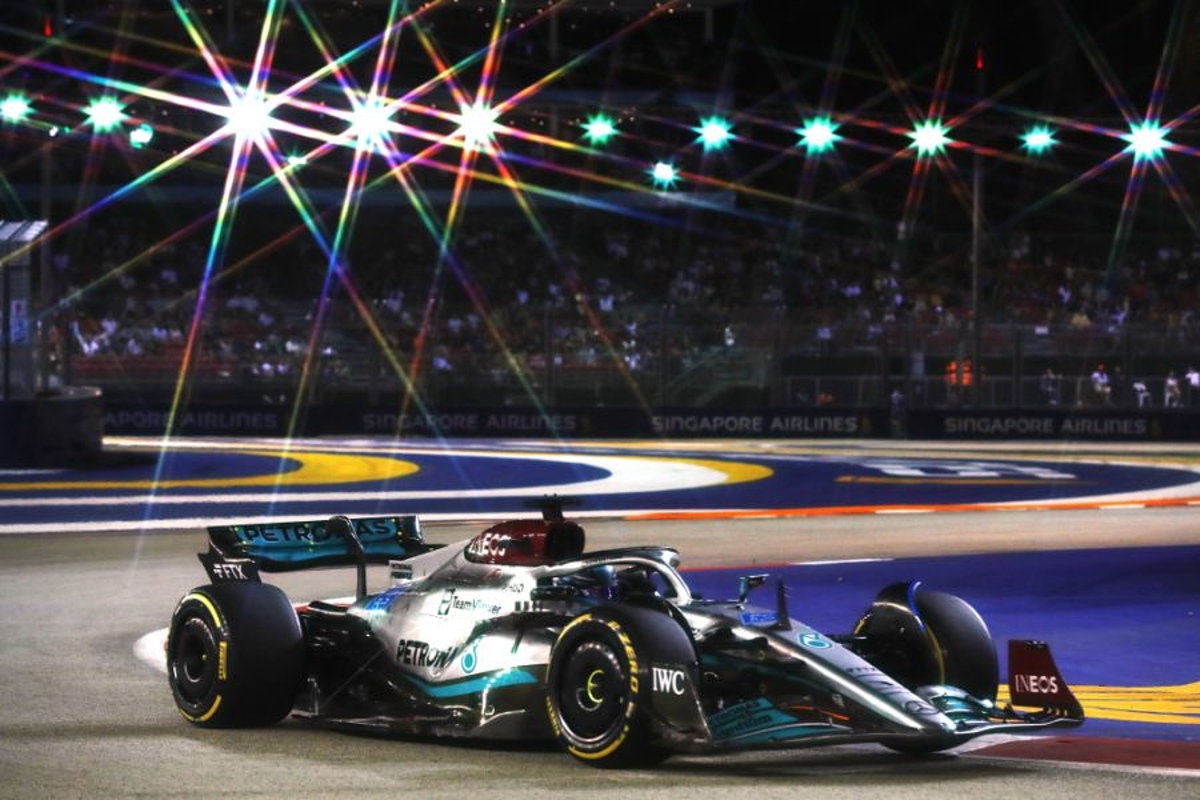 Mercedes will be pleased to see the back of its troublesome W13 once the current F1 season concludes.
That's the verdict of former F1 driver and Sky Sports co-commentator Martin Brundle who felt the Singapore Grand Prix again highlighted the deficiencies of a car that has proven difficult for drivers Lewis Hamilton and George Russell all season.
At the Marina Bay Street Circuit, Hamilton finished 0.054secs off pole position but at various other stages across the weekend, due to the vagaries of the weather, was unable to switch on his tyres when most needed.
Russell, meanwhile, suffered a mechanical glitch in qualifying that saw him miss out on a place in the top-10 shootout by 0.006s, before another technical issue sparked a power unit change ahead of the race.
Despite Russell proclaiming he had a car good enough to win, the Briton finished last of the 14 drivers that saw the chequered flag as additional strategic calls during the race went against him.
Analysing the W13, via his Sky Sports column, Brundle said: "When I was out on track during practice it was clear that despite lapping quickly Lewis and George were working harder at the wheel, not least compared to the relative magic-carpet ride of the Ferrari.
"And so it proved, with George starting from the pit lane and having various contacts and issues. George would finish 14th out of the 14 runners to complete a hugely frustrating weekend.
"Lewis wasn't having much better luck in ninth place after braking way too late for turn seven and clouting the barriers rather than heading down the escape road.
"Then he tried a move on Sebastian Vettel on the wet line into turn eight and lost out to [Max] Verstappen, who had also been down the escape road of turn seven and was seemingly on a permanent recovery drive for two hours.
"Lewis has had a bit of bother in combat in more recent races which is likely indicative of a difficult car. They'll be pleased to see the back of this one."