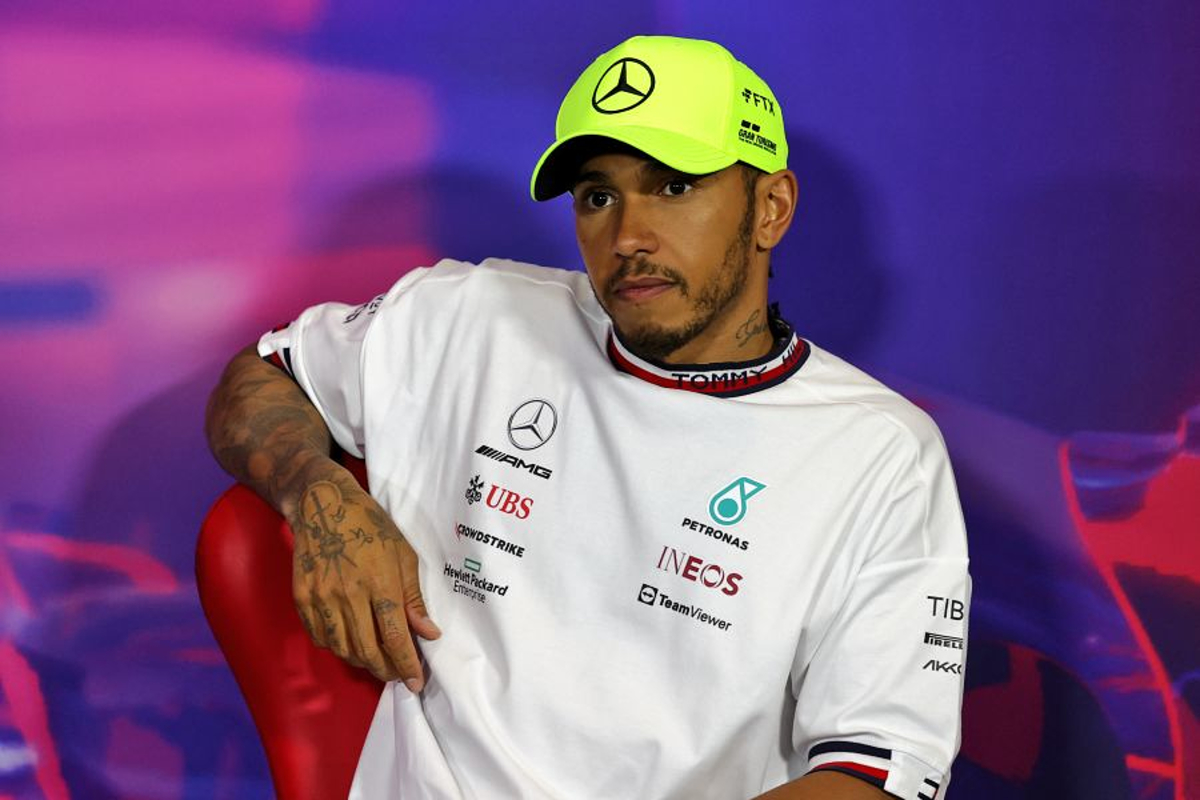 Hamilton reveals 'disgusting' reason for jewellery return
Hamilton reveals 'disgusting' reason for jewellery return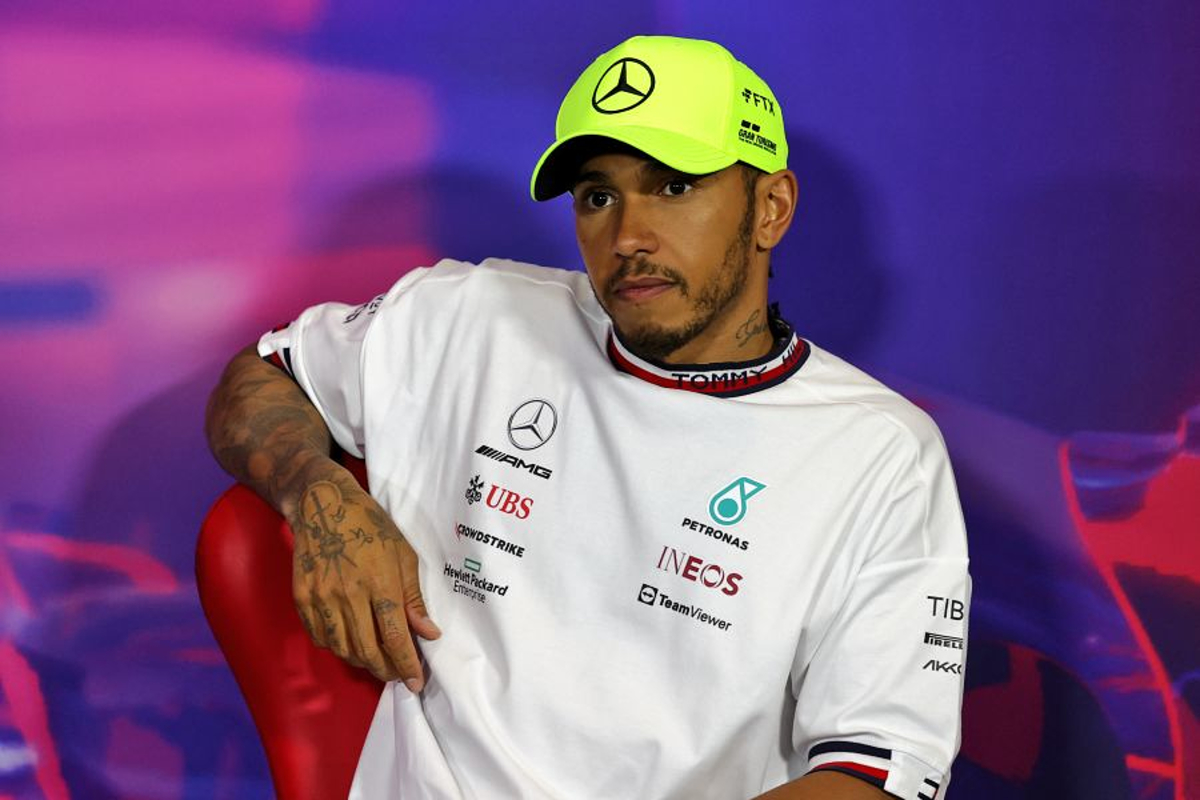 Lewis Hamilton has revealed the 'disgusting' reasons why he is again racing with a nose stud in F1.
Hamilton has returned to the cockpit of his Mercedes for this weekend's Singapore Grand Prix with his stud back in place, despite it drawing the ire earlier this season of new FIA president Mohammed Ben Sulayem who had ordered a clampdown.
The seven-time champion tested the patience of the FIA after questioning its zero-tolerance stance on the wearing of jewellery while racing.
Although Hamilton eventually removed the stud, recent complications have led to its return for this weekend's race at the Marina Bay Street Circuit, and a trip to the stewards for which he has now been cleared.
Explaining what has unfolded that has led to the return of the piercing, Hamilton said: "Basically, I had my jewellery and my nose stud for years.
"Obviously, we had the whole commotion at the beginning of the year. At the time, it was soldered in so it didn't come loose.
"At the time, for many races, they gave me an exemption until I could find a solution.
"I went and got it taken out and tried to find a solution of putting it in and taking it out.
"It got infected because of that and I was just continuing on with this infection, and I had a blood blister so had quite a sore on my nose.
"Then I went back - this is all stuff I've told them [the stewards] before qualifying - and had to disgustingly have the blood blister fixed because there was pus and blood and stuff.
"Then I put this in and the last two weeks, it has started to heal. They [the doctors] have asked that I keep it in.
"It's crazy that we're having to talk about something so small. I take everything else out and at this point, I just don't even care to be honest."
Hamilton, though, continues to be baffled by the FIA's firm stance on the jewellery ban.
He added: "One of the excuses that was given a long time ago was about heat and if you're in a fire then metal conducts heat.
"But our [race] suit is covered. Our zips are metal, our buckle on our helmet is metal, the wires that we have, have metal in there. It's all a bit silly.
"Hopefully, they will be sensible and the stewards should be there to keep us safe most importantly, but this is not a safety issue."
Hamilton surprise at season-best qualifying
Hamilton will start a race from inside the top three for the first time this season after qualifying behind only Ferrari's Charles Leclerc and Sergio Perez in his Red Bull.
The fact he has so far failed to feature in such an advanced position on the gird came as a surprise to the Mercedes driver.
"This is the highest I've qualified? I didn't realise!" said Hamilton.
"It was incredibly close and a really exciting session in general. The car felt a lot better today. We did a lot of great work overnight back at the factory but also here and [it was] a really clean qualifying session.
"Obviously, [I was] competing for the front row constantly. In the end, it was so difficult to get that lap perfect and I was hoping for some sort of lap like 2018 but the car definitely doesn't want to drive like that one.
"I gave it everything and to be so close in the top three is still great.
"Let's hope that we can do something in the race. It's very hard to overtake here but maybe we can have a better strategy than these guys."