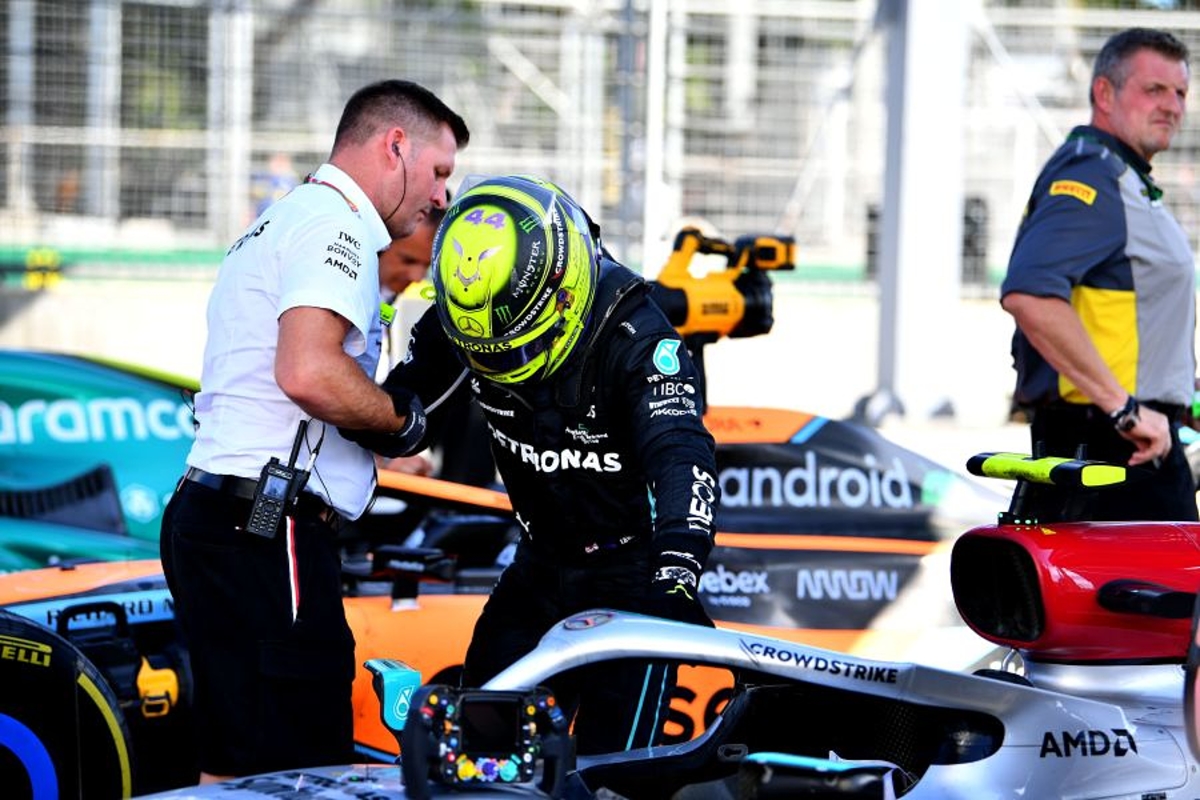 Lewis Hamilton "worried every time" he will drive his Mercedes
Lewis Hamilton "worried every time" he will drive his Mercedes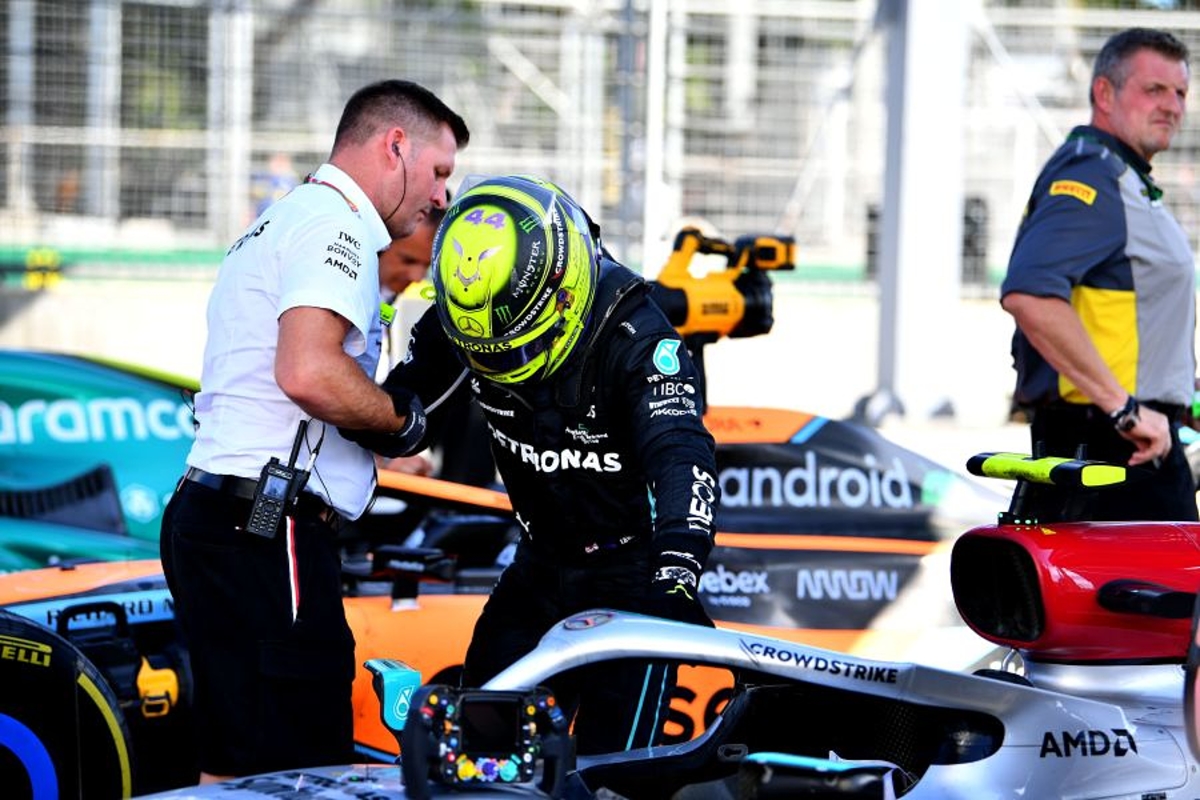 Lewis Hamilton has declared himself "worried" every time he now steps into the cockpit of his Mercedes.
Hamilton suffered from severe back pain throughout the Azerbaijan Grand Prix which has left him a major doubt for Sunday's race in Canada around the Circuit Gilles Villeneuve which is expected to pose further difficulties.
The seven-time champion has conceded to undergoing extreme cryotherapy treatment in an attempt to get himself fit ahead of the race in Baku, as well as acupuncture and physio.
But his concerns with the over-aggressive porpoising of his W13 means there is trepidation about driving again.
Asked whether he was worried for Canada, Hamilton replied: "I'm worried every time I'm going to get back in the car.
"Of course, I always want to get into the car. I just don't want to have that bouncing again. I'll do anything to avoid having that."
Mercedes may have to change car philosophy - Hamilton
Hamilton has revealed team-mate George Russell did not encounter the same level of porpoising around the Baku City Circuit as himself, primarily due to the team conducting a failed experiment on his car, that included a different rear suspension.
While a number of other drivers experienced varying levels of porpoising in Baku, it remains to be seen if changes will be made to the cars to eradicate the problem across the board.
Hamilton, though, has suggested Mercedes may have to adopt a different philosophy with its car given its new renowned 'zero-sidepod' idea that may lie at the heart of its woes.
"All the drivers are discussing it in the drivers' briefing, and ultimately none of us want to continue having the bouncing for the next four years with these regulations," said Hamilton. "I'm sure the teams will be working at it.
"There is so much potential in this car but we can't unlock it at all until unless we stop this bouncing.
"We have a much different-looking car to everybody else and we need to have a look to see if that's right or wrong."