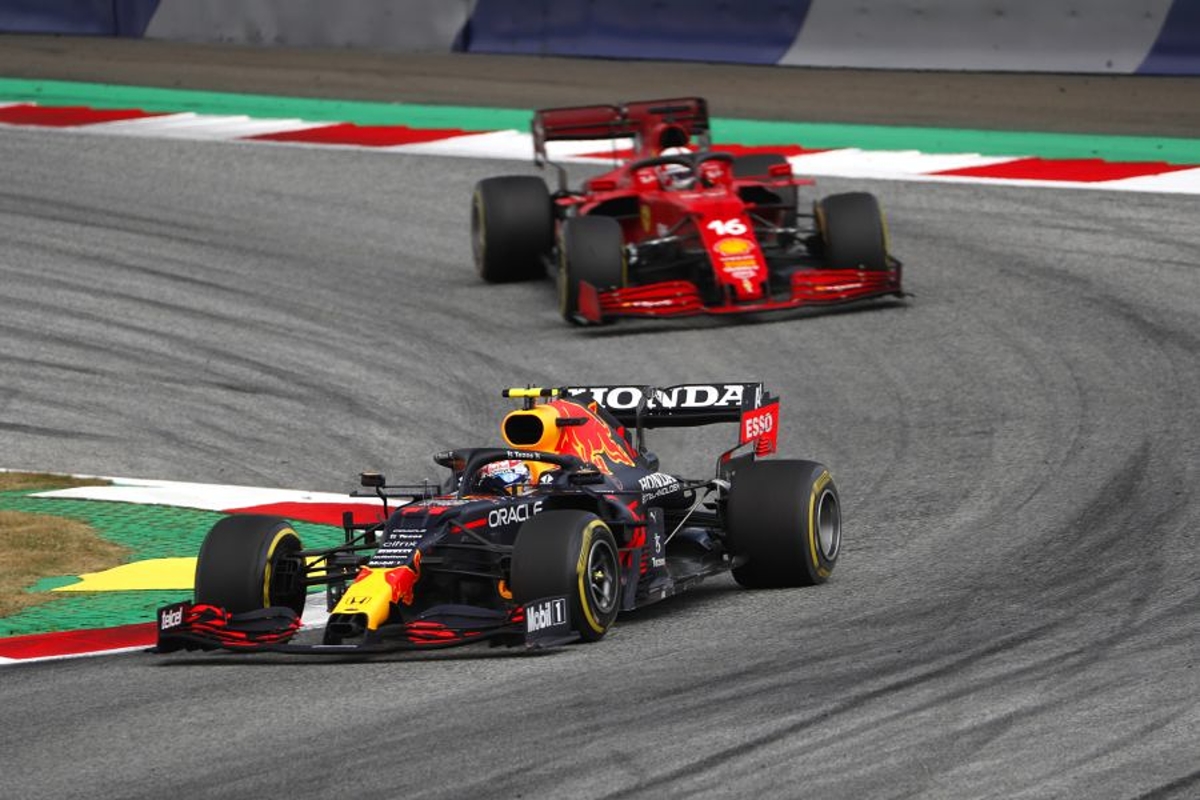 Perez offers Leclerc apology after twice forcing Ferrari off track
Perez offers Leclerc apology after twice forcing Ferrari off track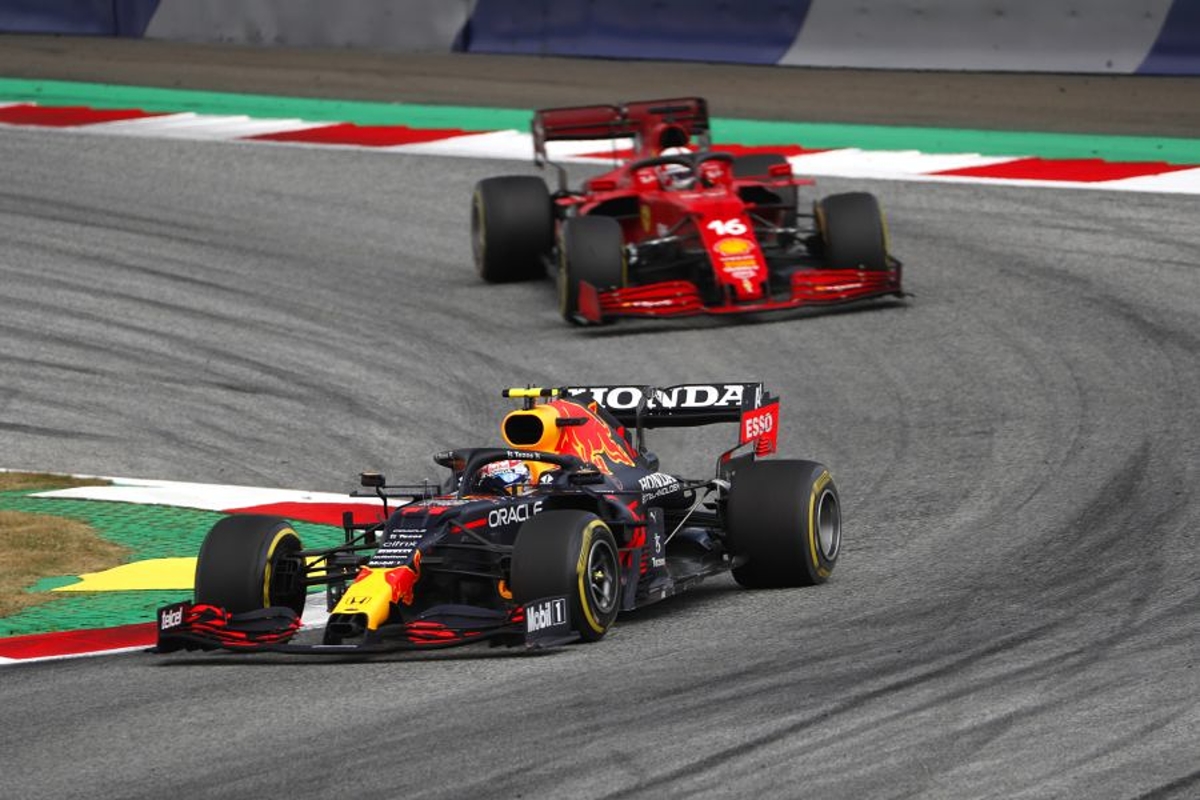 Sergio Perez has expressed regret for his numerous incidents in the Austrian Grand Prix stating "that is not the way I do my racing."
Perez was involved in three incidents during the 71 laps at the Red Bull Ring, although he was first on the receiving end as Lando Norris edged him into the gravel at turn four following a safety car restart before twice becoming the offender, making similar moves on Charles Leclerc at turns four and six.
After Norris was handed a five-second time penalty, the race stewards applied consistency and dealt out the same penalty for each of Perez's indiscretions. Speaking to Sky Sports F1 about the first incident with Norris, Perez said: "I think, obviously, it is lap one and [was] over the limit.
"Lando got away. He didn't have any damage but I basically got my race ruined afterwards.
"I got some damage, from the gravel I guess, and then with Charles, we were running in dirty air, a lot of traffic and very old tyres and just braking as late as possible, running out of road and ended up with contact.
"I have to review both incidents, to be honest, but it is not the way I like to race and I'm really sorry if I affected the race from Charles because that is not the way I do my racing."
Perez calms the storm with Leclerc
Perez revealed that he had already sought out Ferrari driver Leclerc to apologise for the two incidents as the Ferrari driver eventually finished two places and four seconds behind the Mexican, even with the 10 seconds-worth of penalties applied.
He added: "I spoke to him and explained what happened on my side but obviously it is not enough.
"I don't feel happy, comfortable with myself knowing that I ruined a race for another driver."