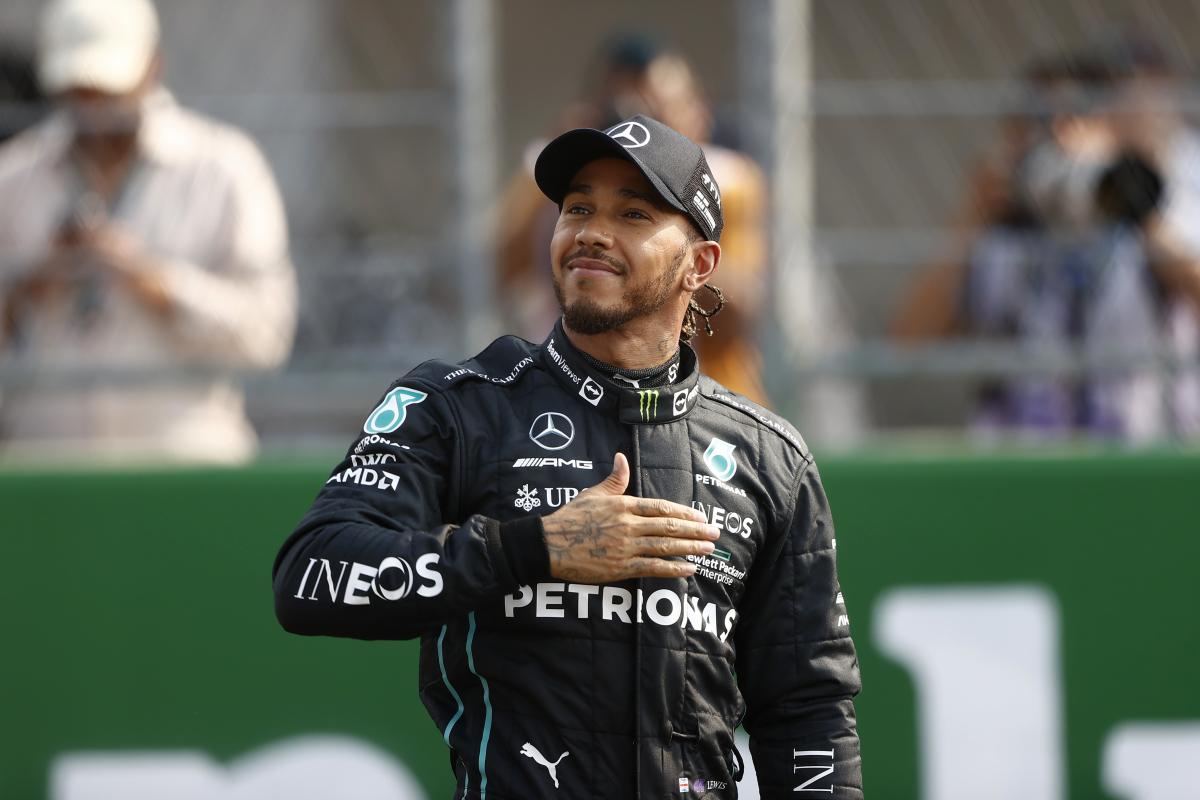 Stick or twist? Lewis Hamilton faces MASSIVE headache over F1 future
Stick or twist? Lewis Hamilton faces MASSIVE headache over F1 future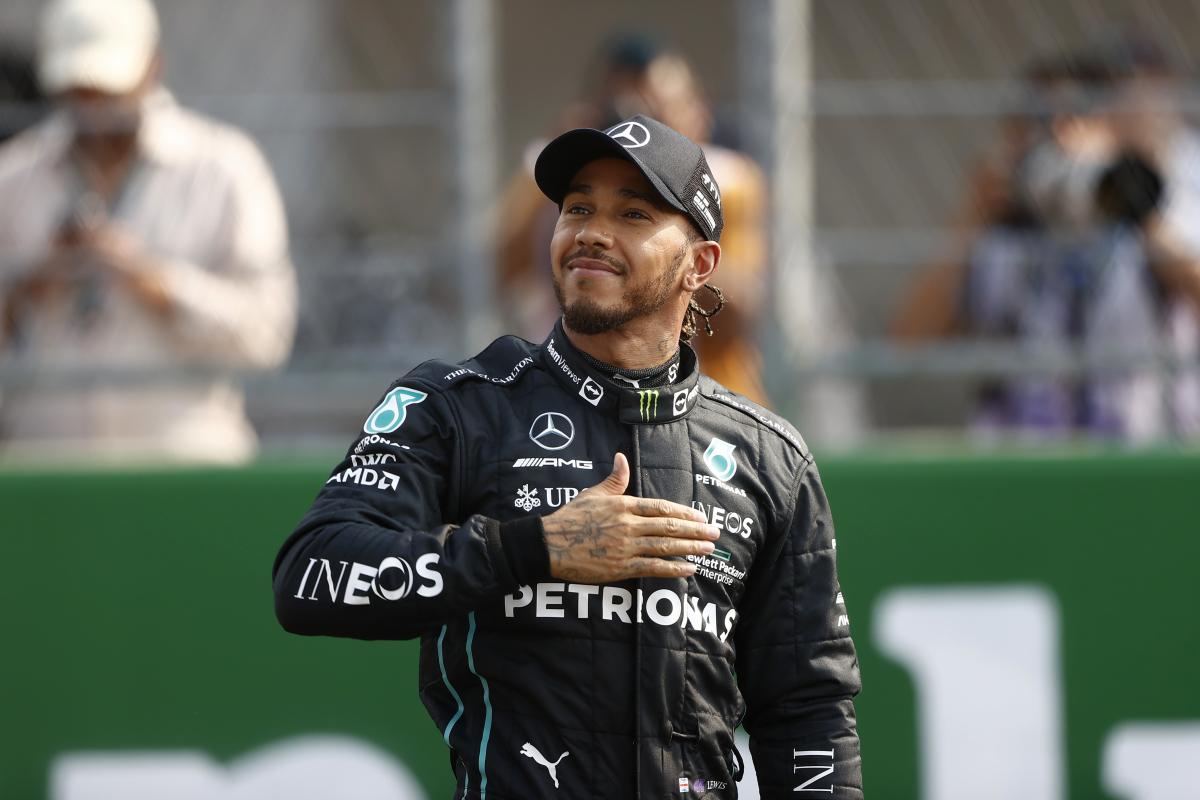 The disappointing launch of the Mercedes W14 has left Lewis Hamilton with a serious decision to make about his future.
It quickly became clear last year that Hamilton was far from content with the direction the W14's predecessor, the W13, had taken the team in.
The seven-time world champion struggled to extract the maximum from the car, particularly in the season's early stages as he sacrificed consistency and lap time to trial set-ups to help reduce the impact of the significant flaws in the W13's design.
Even still, we saw plenty of demonstrations of what the Briton is capable of throughout the 2022 season.
Hamilton hustled his Mercedes to five consecutive podium finishes between Canada and Hungary before notching up three second-place finishes in a row in the United States, Mexico and Brazil.
No matter how tantalisingly close he came, he couldn't find his way onto the top step of the podium. Hamilton, for the first time in his career, ended the season without clinching a grand prix victory.
WATCH: 6 weirdest Formula 1 tracks in history | GPFans Special
A changing of the guard?
Despite the shortfalls of the W13, Hamilton remained his usual uplifting self throughout last season but, worryingly, there have been murmurings of discontent from him across the first two races in equal measures.
With Hamilton's audible frustration have come questions regarding his future at Mercedes.
The partnership between Hamilton and Mercedes will be regarded as one of the most iconic in the sport's history, but it is appearing more and more likely that the 38-year-old will fall short of moving clear of Michael Schumacher with an eighth title.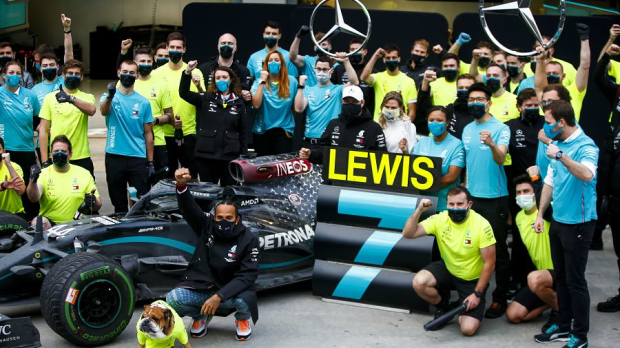 It would be a bitter pill to swallow if Hamilton is to retire without the eighth crown, the sourness only added to by the controversial end to the 2021 season in Abu Dhabi.
But time is running out and with Mercedes seemingly regressing, Hamilton's next contract decision simply has to be the right one.
With a switch to Red Bull off the cards following Christian Horner's recent interview with Sky News, the Briton's options are becoming more and more limited.
Lewis Hamilton's long-standing love for Ferrari has been public knowledge for over a decade, but until now it looked like he would retire without ever wearing Ferrari red.
While still speculative at this stage, some pundits have encouraged Hamilton to make the switch to the Scuderia in a last bid to move clear of Schumacher in the record books.
There are, however, two major stumbling blocks that would have to be addressed before Hamilton could make a shock switch to Ferrari.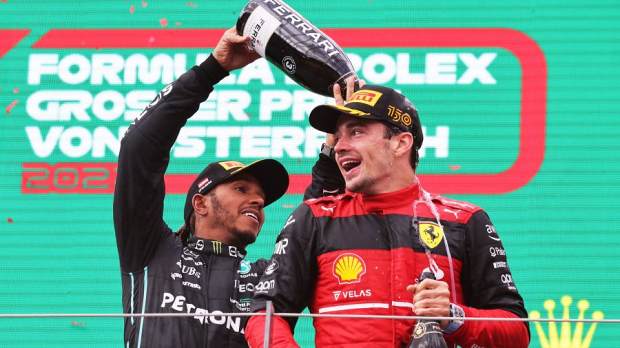 Firstly, which of the Ferrari drivers would make way for Hamilton?
Both Charles Leclerc and Carlos Sainz's contracts expire in 2024, with the former considered a certified future world champion in the eyes of the majority of the motorsport world.
However, Carlos Sainz has also impressed Ferrari bosses during his time with the Maranello-based team, and team principal Fred Vasseur insists that he has no number-one driver as things stand.
Secondly and more importantly, joining Ferrari would be nothing more than a sideways move at this point in time.
Ferrari undeniably had the fourth fastest car in Jeddah and that doesn't look to be changing anytime soon. With reliability issues thrown into the mix and the current restructuring going on in Maranello, this would be a risky move for Hamilton to make.
The Alonso Reunion
If there is any move away from Mercedes that makes sense, then it is a switch to Aston Martin.
With a game-changing, state-of-the-art factory set to be completed during the 2023 season and the committed backing of billionaire owner Lawrence Stroll, there is no reason why Aston Martin can't develop into one of F1's heavyweights in the coming years.
The team in green have already made giant leaps in performance over the winter, escaping the midfield fodder to become the second-fastest team on the grid in 2023.
Making the jump to Aston Martin would also mean a reunion with former McLaren team-mate Fernando Alonso.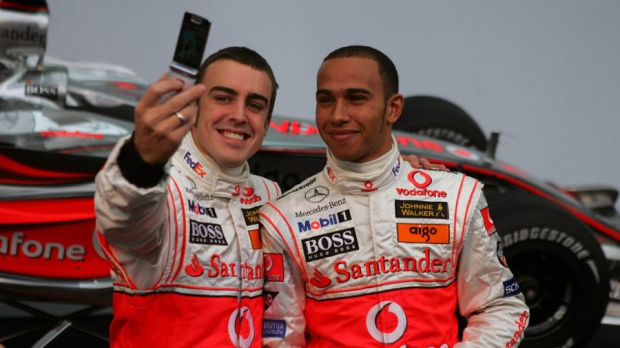 While the duo are civil, they have had plenty of run-ins during their career-spanning rivalry and this would be a match-up that every F1 fan would love to witness again.
The major issue with this move is on the other side of the garage. Alonso is central to the new Aston Martin project, but so is Lance Stroll.
Lawrence is unlikely to want to oust his son from his own team, especially given the potential for Aston Martin to produce a championship-winning car in the coming seasons, so the door for Hamilton at the Silverstone-based team could be shut already.
Trust the process
While Mercedes has lost key staff to Red Bull and Aston Martin, as well as former strategy director James Vowles to Williams, this is still the same outfit that produced dominant cars throughout the turbo-hybrid era.
Hamilton's best bet would be to stick it out in Brackley.
There have, of course, been rumours that Hamilton could quit F1 altogether, but a total departure seems unlikely at this stage.
Hamilton has stated himself that he feels he has plenty more seasons in the tank, and there is no danger of Mercedes losing interest in retaining their talisman moving forward.
As long as an eighth world championship seems possible, Hamilton's hunger and desire will remain.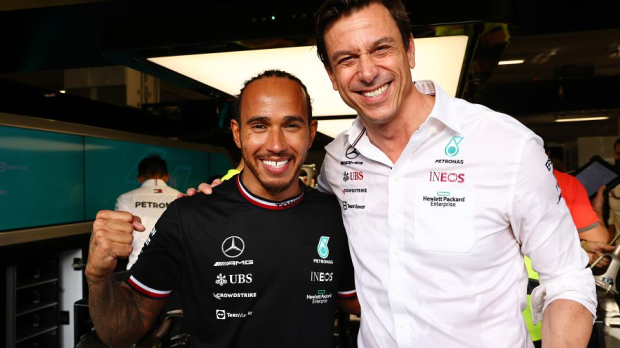 Unfortunately for Hamilton, Mercedes and their fans, the RB19 is simply a masterful feat of engineering, and unless something is brewing underneath the surface between the two parties, nothing is going to change that.
Red Bull will dominate the 2023 season.
But there is hope moving forward. Mercedes has already revealed that they are completely shifting their direction to more closely resemble that of Red Bull, not dissimilar to what Dan Fallows and Aston Martin have done.
It will take time and Hamilton must remain patient, but he still has the ability to win an eighth and Mercedes can be the team to take him there.
This once-formidable partnership can rise again.
READ MORE: Horner addresses Hamilton to Red Bull speculation/