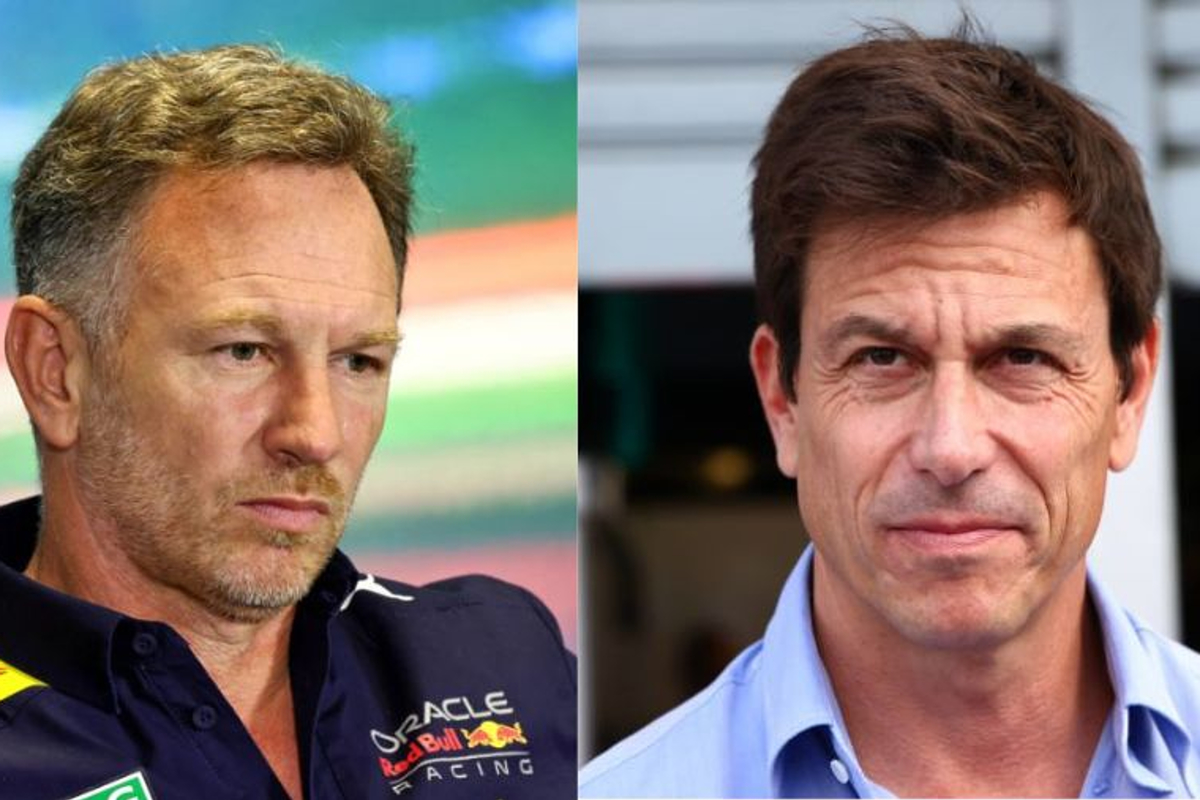 F1 rivals lock horns on 'BANKRUPTCY declaration'
F1 rivals lock horns on 'BANKRUPTCY declaration'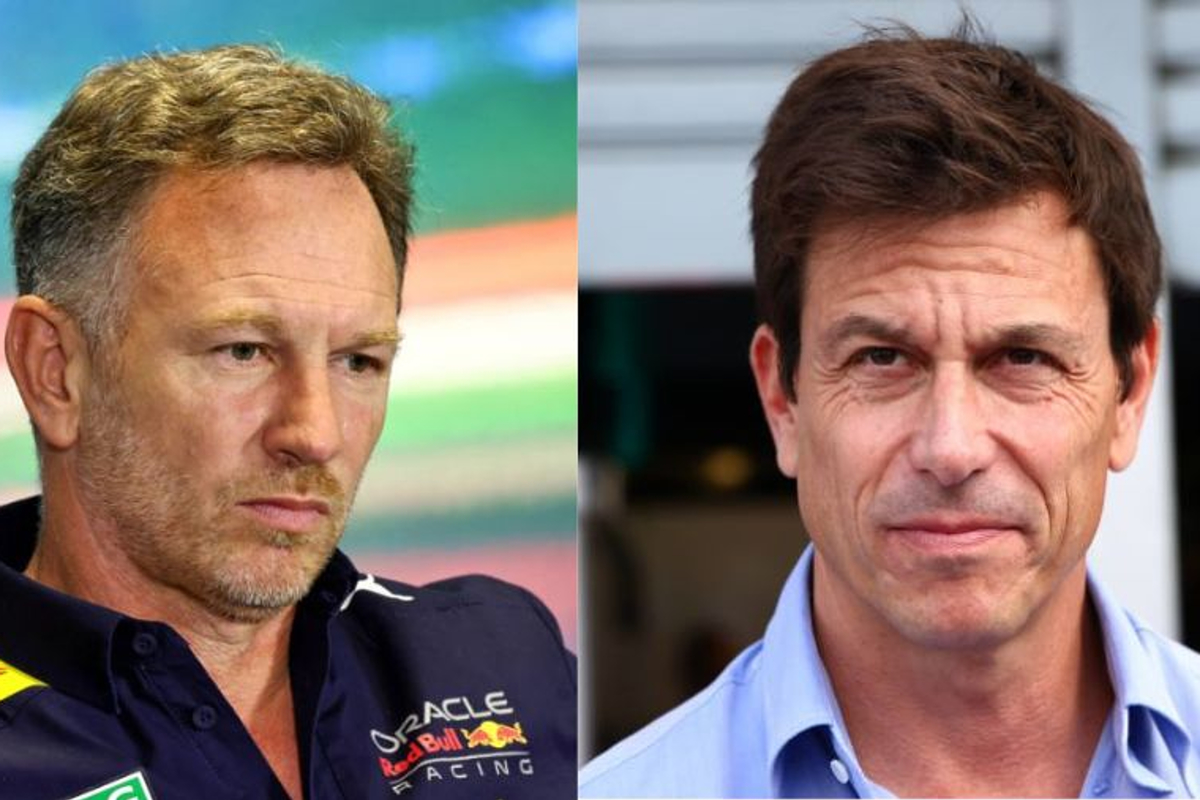 Mercedes team boss Toto Wolff and his Red Bull counterpart Christian Horner have very differing viewpoints on Alpine's proposal's to make Formula 1 a more equal sport.
The Alpine team have put forward plans that they say will help to improve the entertainment value of F1 to the FIA and all of the other teams, suggesting that the performance level of the all engines currently used in F1 should be made the same until new regulations come into force in 2026.
Alpine have struggled with their power output from the Renault engine they have been supplied with this year, hampering their performances and seeing the team languishing in sixth in the constructors' championship, and only achieving two podiums from the first 14 races of the season.
The French outfit's drivers Pierre Gasly and Esteban Ocon sit tenth and 11th respectively in the drivers' championship. Alpine claims that their power unit lacks up to 20-30hp on the other engines, a huge difference in F1.
It would explain their poor performances this season, and that is unlikely to change for at least the next two seasons.
Now, they are trying to level the playing field by suggesting the four engines currently on the grid (Mercedes, Honda, Ferrari and Renault) should be equal in performance until the new V6 hybrids come into play in 2026, when the grid order is expected to be shaken up somewhat.
READ MORE: EXCLUSIVE: Verstappen setup quirk which allows Red Bull to make car even fasters
Mercedes boss Wolff has not held back on what he thinks of these proposals.
"I think this would be the beginning of the end," he told Marca. "Introducing a formula that fits all isn't possible and it's not something that Mercedes would endorse.
"Touching any kind of fuel flow, or BoP (balance of performance) is a catastrophe and bankruptcy declaration for F1. It should never even be talked about."
Wolff and Horner clash again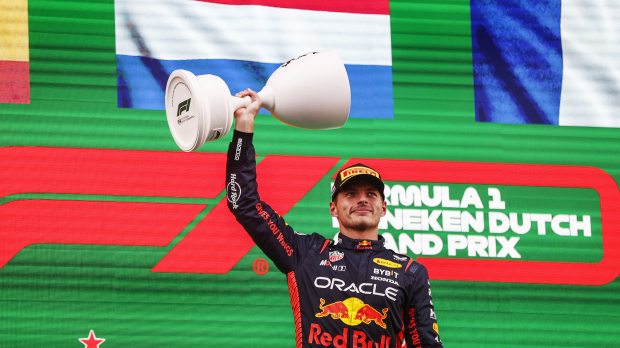 Unsurprisingly, Horner has taken a different viewpoint to his arch rival Wolff, but it is perhaps surprising which side of the debate they both sit on.
Horner's Red Bull team are currently the dominant force in F1 having won 24 of the last 25 races across 2022 & 2023, and they are looking more and more likely to secure a drivers' and constructors' world championship double, just as they did in 2022.
Wolff, however, is having to come to terms with a second season in a row in which his team have been unable to lay a glove on Red Bull.
Nonetheless, it is Horner that is sympathetic with Alpine's suggestions, even if it may risk his team's extremely high levels of performance.
"I think that if there is a deficit under homologation, then it's something that we should be sensible about," he said.
"Otherwise, you're locked in for two years. I wouldn't be averse to a sensible discussion."