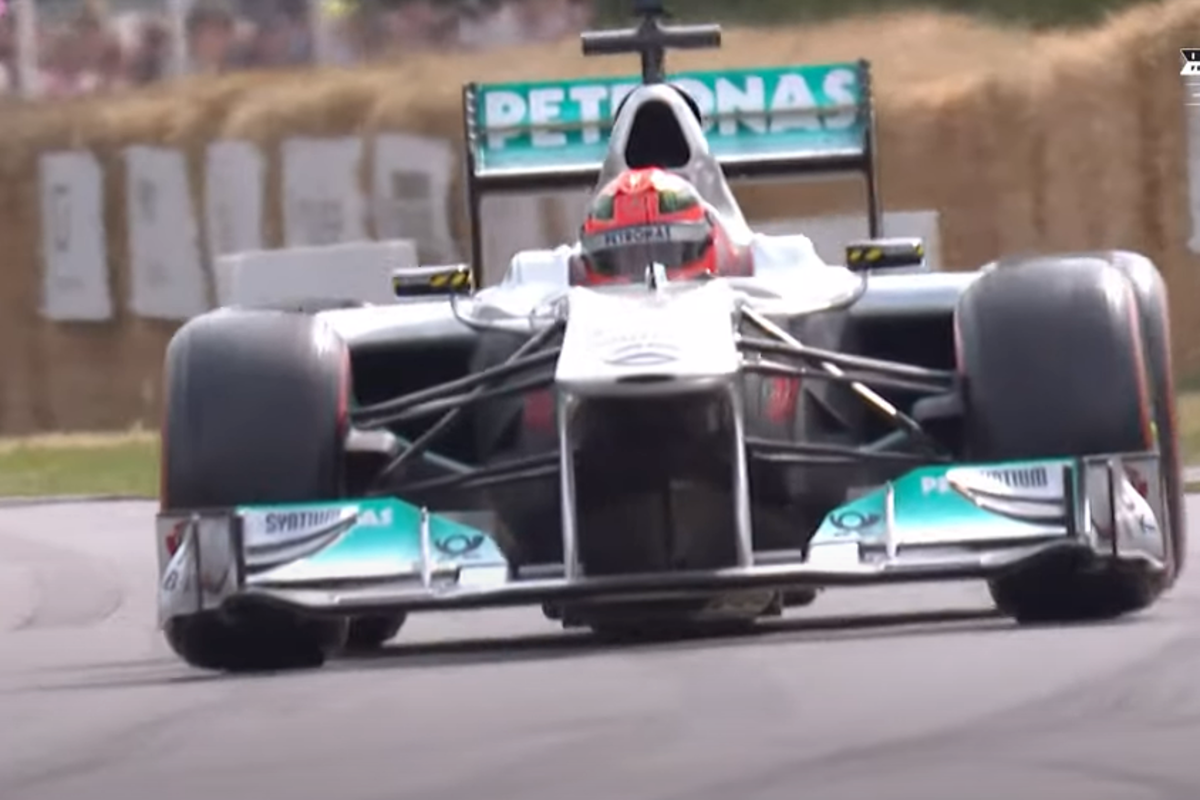 Schumacher performs INCREDIBLE British trick driving father's Mercedes
Schumacher performs INCREDIBLE British trick driving father's Mercedes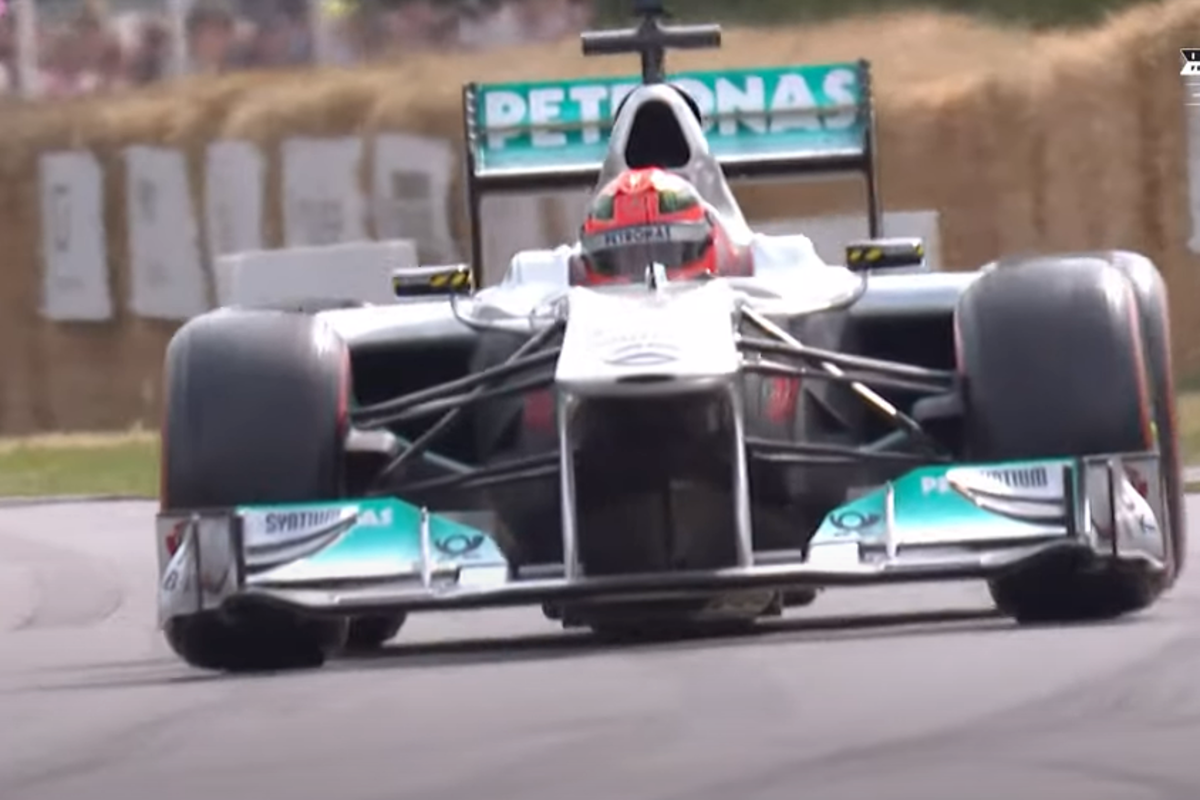 Mick Schumacher shocked the Goodwood crowd with a wonderfully crafted version on the British national anthem via his father's 2011 Mercedes W02.
The German is currently a reserve driver for Mercedes and is looking to find his way back onto the grid for 2024 and beyond.
Schumacher put on a show for the crowd, delivering burnouts, donuts and even the national anthem as he revved the W02 to its limit, with new onboard footage released by Mercedes showing him applying revs to the tune of 'God Save the King'.
Paying homage to his father, he also wore a special helmet resembling the same style worn by Michael during his time with Mercedes.
READ MORE: F1 drivers out of contract: Hamilton heads select group
Schumacher treats all in attendance
The 24-year-old former Haas driver also had the pleasure of driving the excellent W12, which led Mercedes to their eight consecutive constructors title in 2021.
While he has mainly been limited to time in the simulator this season, he did get to test the W14 at Barcelona in June, keeping him sharp in the event that he needs to fill in for George Russell or Lewis Hamilton.
Schumacher has now driven cars from three separate eras of his father's career, including the supreme Ferrari F2004 at Hockenheim in 2019, and Mugello in 2020.
Sadly, it's unlikely that the British national anthem can be translated across to the current era of Formula 1 cars, but the German will be hoping to be behind the wheel of another car again sooner rather than later.
READ MORE: Best F1 TV commentators and presenters: GPFans Broadcaster Power Rankings