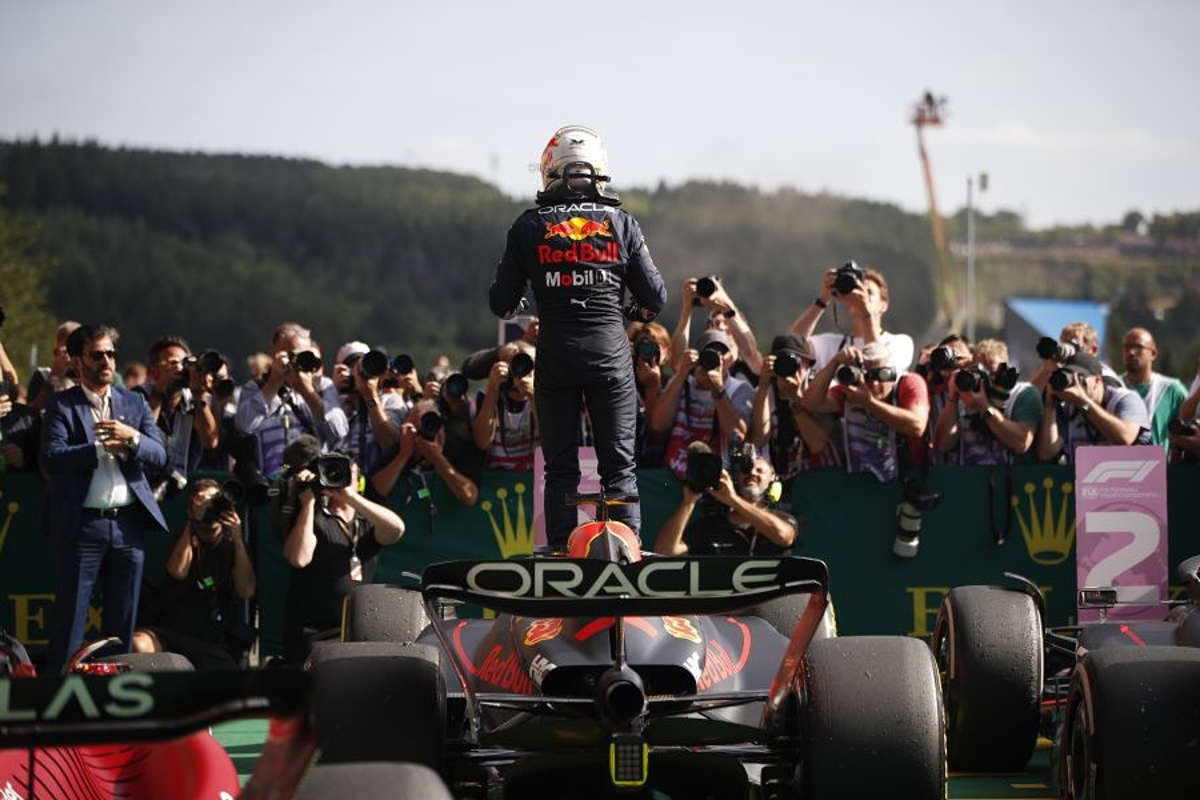 Mercedes "shock" at "different league" Verstappen
Mercedes "shock" at "different league" Verstappen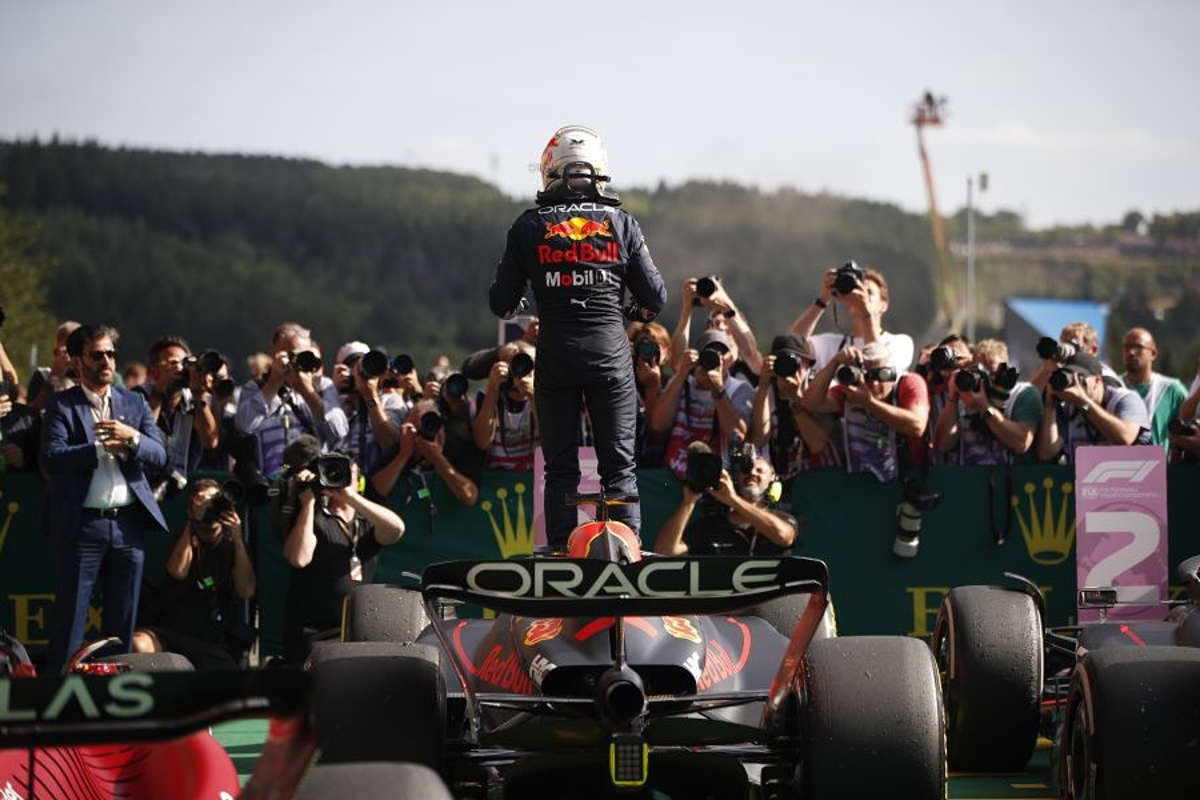 Mercedes trackside director of engineering Andrew Shovlin has declared himself "shocked" at the level of Max Verstappen's dominance across the Belgian Grand Prix weekend.
Verstappen delivered at a level rarely seen in F1 as he executed a perfect qualifying, and despite starting from 14th after power unit penalties were applied, still managed to win the race by a comfortable margin to Red Bull team-mate Sergio Perez.
While Mercedes has naturally dominated many race weekends over the past eight years, Shovlin, however, was caught by surprise by Verstappen on this occasion.
"He was in a different league and would have won from anywhere on any strategy," said Shovlin. "It's a bit of a shock how far ahead he was over the weekend.
"We've clearly got more work to do than we thought, [and] fingers crossed he isn't this fast around every track!
"The weekend overall was tough. We'd hoped to move forward with our updates and whilst it seems Ferrari is closer to us on race pace, Red Bull is clearly not."
Shovlin offers solution for Mercedes woes
Lewis Hamilton finished a staggering 1.8 seconds behind Verstappen in qualifying, with team-mate George Russell a further three-tenths of a second adrift.
In the race, following Hamilton's lap-one exit, Russell ended up 29 seconds behind Verstappen by the chequered flag.
Given Mercedes appeared to be resurgent after its double-podium finishes in the two races before the summer break in France and Hungary, the performance around Spa Francorchamps was a considerable step back that has left Shovlin bemused.
"We struggled with the various compromises the car has [at Spa], much more so than the races leading into the summer break and that definitely made our lives more difficult," added Shovlin.
"In many ways that has given some useful learning. The car isn't yet performing well enough over a range of tracks so it's clear we need to widen the working window.
"We were also poor on the single lap which is another area we have to focus on.
"With a bit more track temperature [for the race], the warm-up was much better but it's been a recurrent issue over a range of conditions and circuits, and something we have to improve.
"We've got a couple of days to regroup and plan for Zandvoort [Dutch GP this weekend].
"It's got some similar challenges with very fast corners so hopefully, we can make a bit of progress after analysing the data from the weekend."