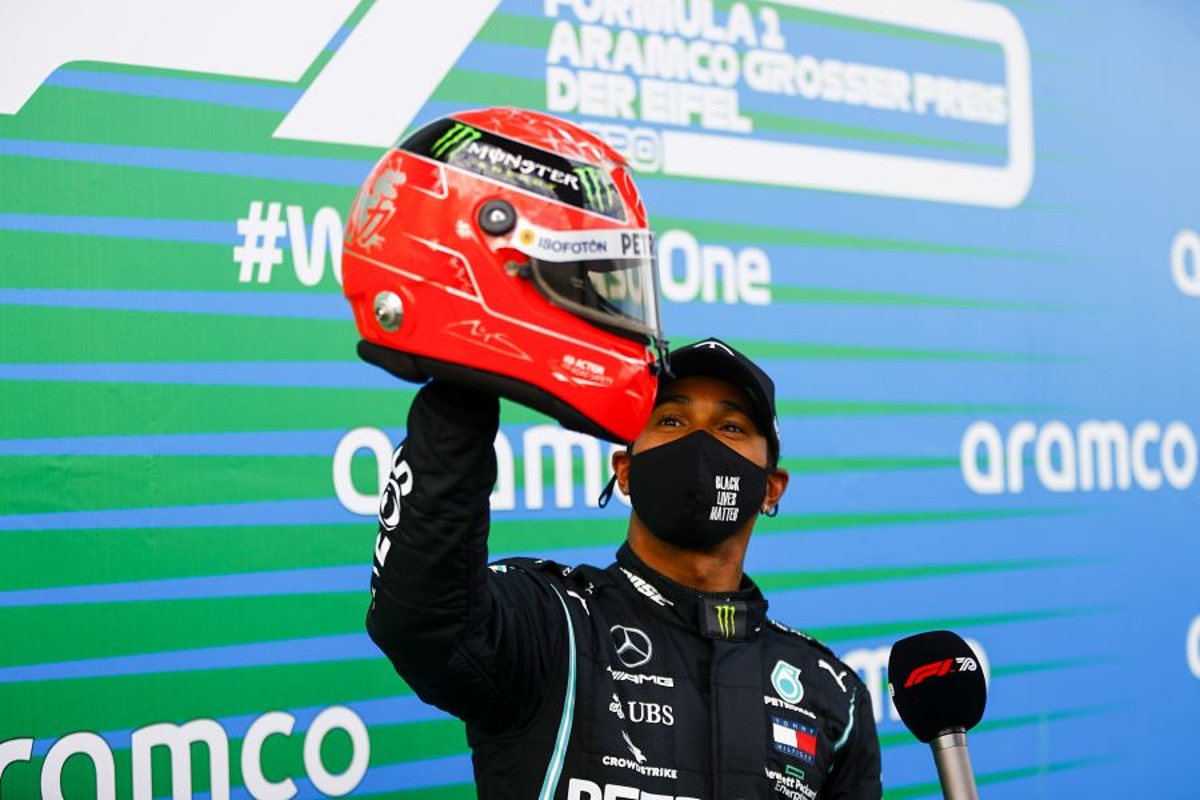 Hamilton breaks yet another Schumacher record
Hamilton breaks yet another Schumacher record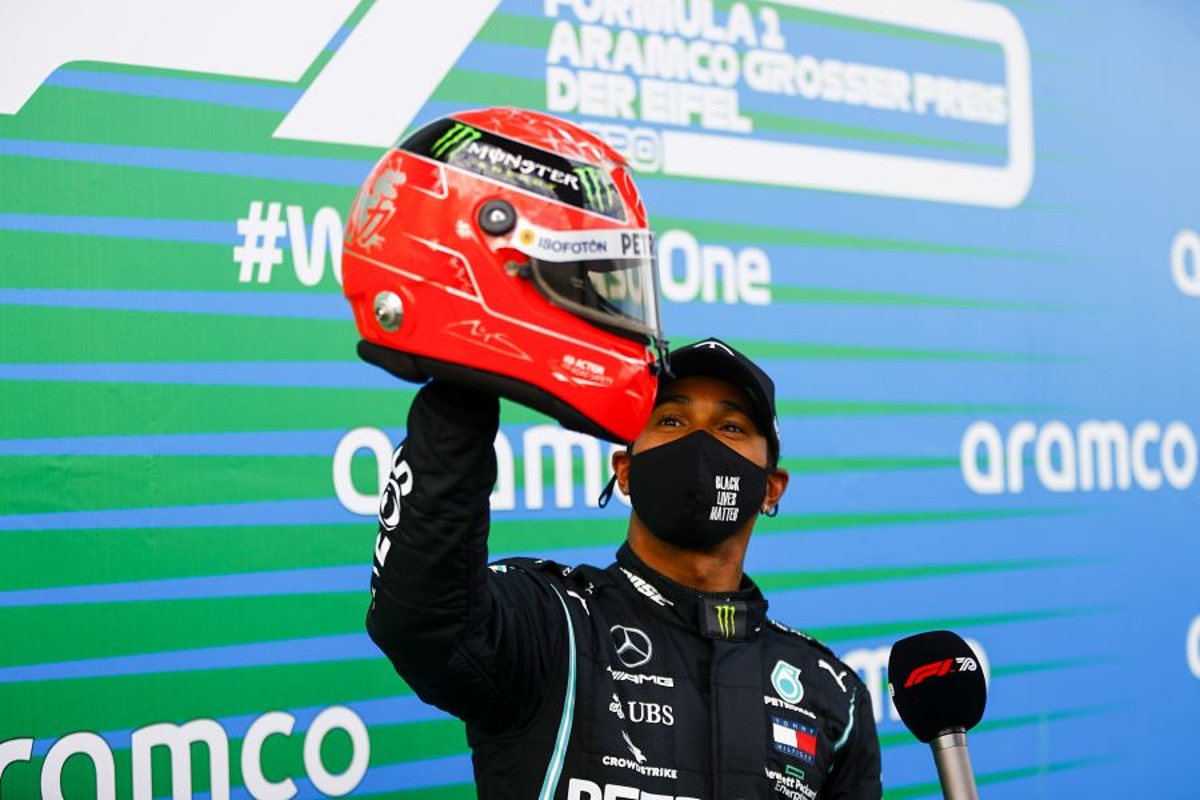 It was another landmark day for Lewis Hamilton in Portugal as he broke Michael Schumacher's record for most races at the top of the F1 drivers' championship while also scoring points for the 150th time for Mercedes.
In the 500th grand prix start for Mercedes power in F1, his 97th race win saw him get the better of rivals Max Verstappen and Valtteri Bottas again, with the trio appearing on the podium for a record-breaking 15th time.
There was also a bit of good news for Verstappen at Red Bull and a big relief for McLaren's Daniel Ricciardo. Here are some of the highlight stats from the third race of the season.
Hamilton becomes record table topper
Hamilton has now led the world championship more than any other driver in Formula One history after topping the table at the end of a race weekend for the 122nd time.
This impressive stat, set after a drive described by team principal Toto Wolff as "absolutely stunning" was a mere side note for Mercedes but is definitely one of the most noteworthy of his career. Given he has started 269 races, he has led the table after 45% of those.
It was also Hamilton's 150th points finish for Mercedes, meaning that incredibly he has scored points in all but nine of his races since he joined the team in 2013.
He now has 232 points finishes, 11 more than Schumacher, with his six years at McLaren wracking up a decent 82 points finishes, too.
Podium trio Hamilton, Verstappen and Bottas make history
It may be baffling to believe, given some of the legendary match-ups through F1 history, but no trio of drivers has ever appeared on top of the podium together more than Hamilton, Verstappen and Bottas.
They first sprayed champagne together in 2018 at the Spanish Grand Prix, when Hamilton and Bottas took a Mercedes one-two with Verstappen third for Red Bull.
They have now occupied the top-three places on 15 occasions, beating the previous record held by Hamilton, Nico Rosberg and Sebastian Vettel.
Hamilton, as you would expect, has been on the top step most, winning 10 of those 15 races, six times ahead of Bottas and four times ahead of Verstappen. Bottas, meanwhile, has won three and Verstappen two.
Below are the 15 races and the finishing position of each: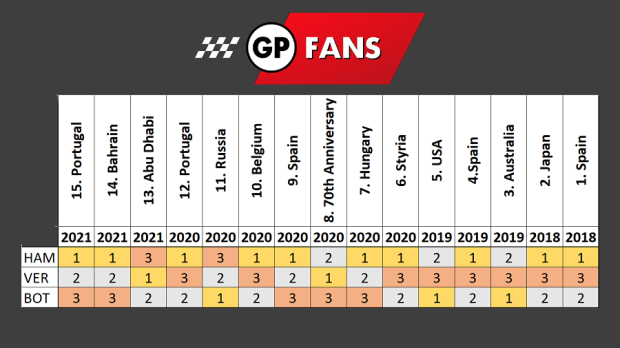 Verstappen solace in best-ever start
Red Bull was well and truly beaten at the Portimão track and while it may now be wondering how its early-season form slipped away in the third race of the season, at least Verstappen had one take-away positive.
His 2021 record so far of one victory and two seconds is comfortably the best start of his F1 career. He has collected 61 points in the first three races, just eight less than leader Hamilton, but compared to 39 in 2019 and 33 last year.
Ricciardo down but not out
McLaren's Daniel Ricciardo was left shocked after being knocked out of Q1 on Saturday but the Australian driver was able to recover and climb through the pack to sneak into the points in ninth.
In doing so, he extended his run of consecutive points finishes to 14, which is the longest ongoing run of any driver on the grid – although Hamilton has 52 in a row if his missing the 2020 Sakhir GP through illness is discounted.