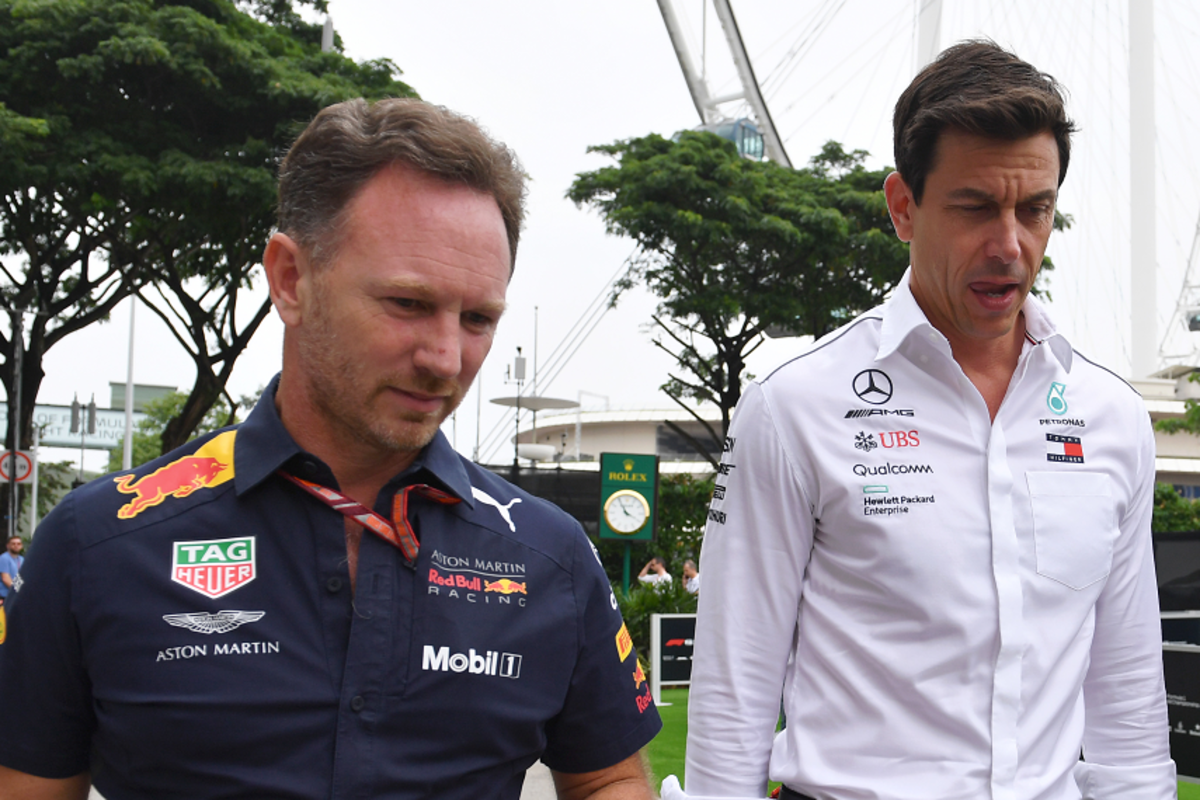 Wolff accuses Horner of 'HARASSMENT' after fiery paddock confrontation
Wolff accuses Horner of 'HARASSMENT' after fiery paddock confrontation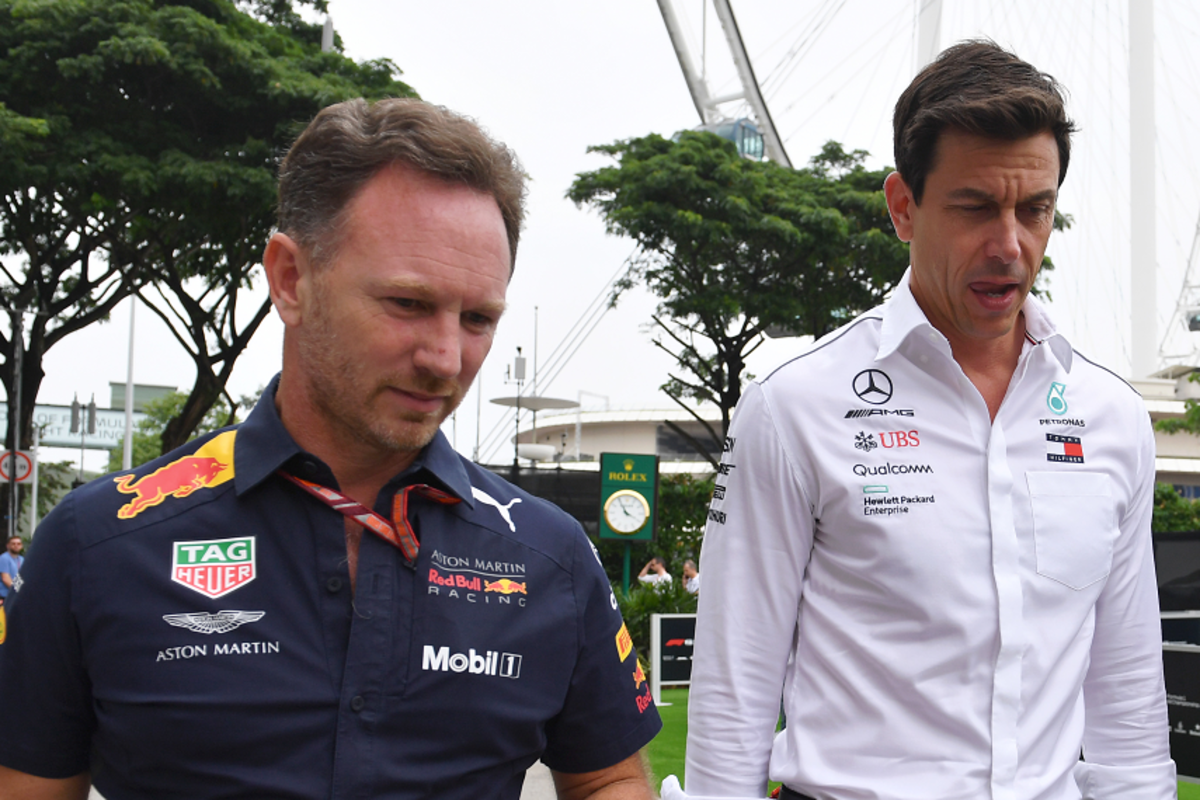 Toto Wolff accused Christian Horner of "harassment" after an incident between the two in the paddock.
Wolff, the Mercedes team principal, was speaking to Sky Sports Germany after the Belgian GP when Horner walked behind him.
As he did so, the Red Bull team principal pinched Wolff on the backside, causing the Austrian to flinch and shout "That's harassment," as Horner continued on.
Horner was particularly pleased having seen his drivers finish one-two while the Mercedes pair were fourth and sixth at Spa-Francorchamps.
READ MORE: Toto Wolff: Net worth, wife and career profile of Mercedes giant
Hatchet buried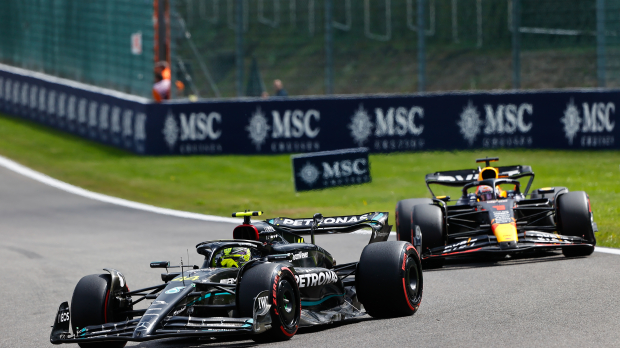 Horner and Wolff really did not like each other after the debacle of 2021 and recent disagreements over certain regulations in F1.
The Mercedes and Red Bull fans have subsequently turned on each other at times, largely due to the title fight between Lewis Hamilton and Max Verstappen.
But this innocent moment between the two may well prove that the hatchet is indeed buried at long last.
It won't stop some fans actively disliking other drivers or teams but if Horner and Wolff can forget the past, so can the fans.
READ MORE: Christian Horner: The Red Bull giant and 'Drive to Survive' star