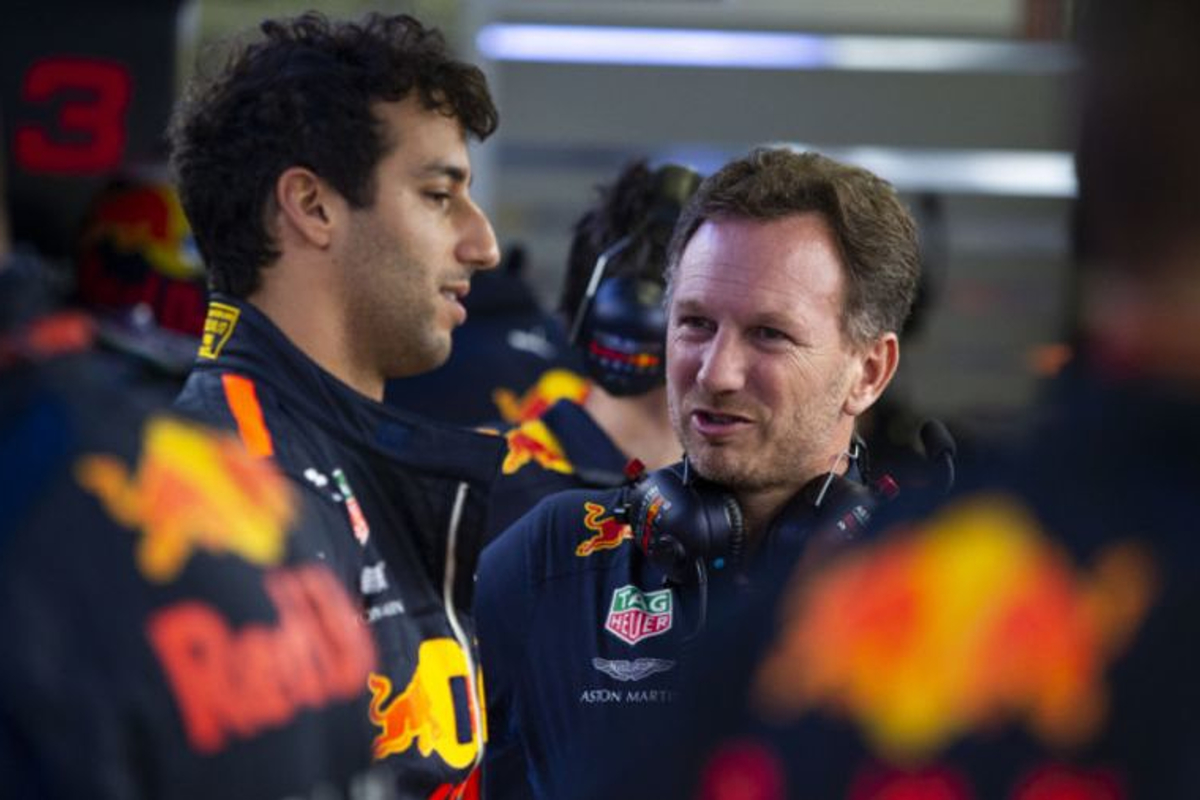 Horner blames ONE MAN for Ricciardo downfall ahead of comeback
Horner blames ONE MAN for Ricciardo downfall ahead of comeback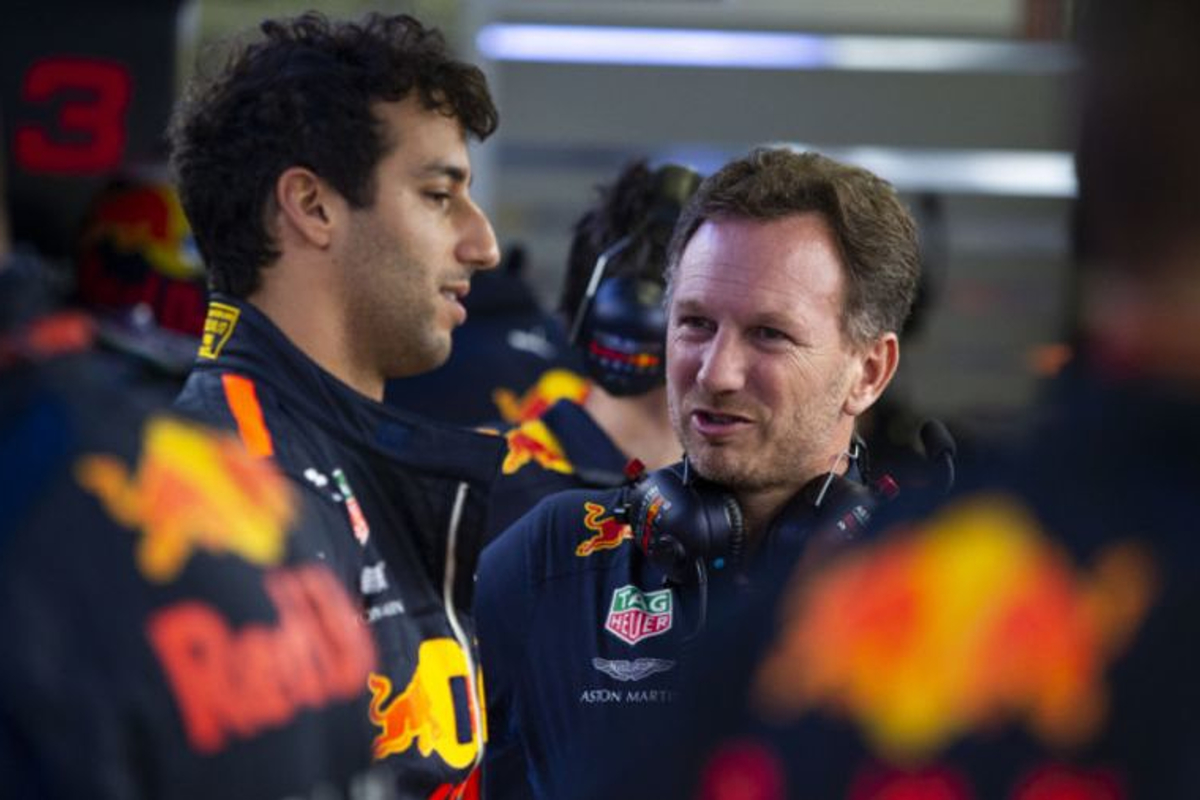 Christian Horner has revealed that Daniel Ricciardo "picked up every bad habit imaginable" while working with an F1 race engineer during his time away from Red Bull.
Ricciardo will make his return to F1 at the Hungarian Grand Prix this weekend as he replaces Nyck de Vries at AlphaTauri.
Rumours have already started to swirl over whether the Australian could be in for a shock return to Red Bull to replace the struggling Sergio Perez, something that may well depend on his performances with the team from Faenza.
READ MORE: Ex-Red Bull driver reveals Ricciardo IGNORED advice ahead of F1 hiatus
Having spent time as Red Bull's reserve driver, the Honey Badger is now hoping to hit the ground running when the lights go out on Sunday. Yet Horner has since revealed that a lot of work went into getting Ricciardo ready for F1 again.
The team principal was critical of some poor traits that he had developed during his time at Renault and McLaren, following his departure from Red Bull in 2018.
Horner: Ricciardo was a different driver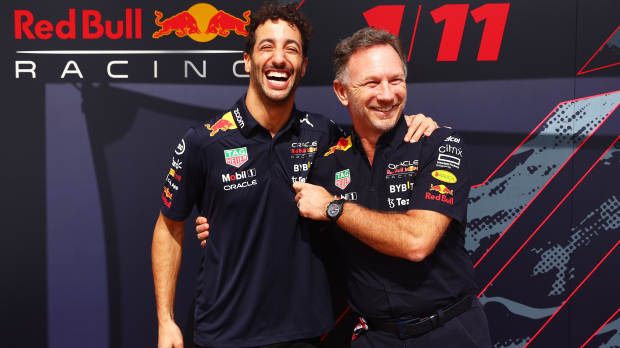 He told the F1 Nation podcast: "I didn't really recognise the Daniel, over the last couple of years, that we'd sort of grown so used to, that had grown up with us.
"He came in and drove the simulator the day after Abu Dhabi, or a couple of days after Abu Dhabi. It was a complete disaster and he'd picked up every bad habit imaginable when he was working with this previous engineer.
"Gradually we unpicked it. With each session he just got better and better. You could see his confidence growing to the point that he was absolutely on the pace with the race drivers."
Despite the bad habits that Horner mentions, the Red Bull boss now believes that Ricciardo is ready to go after watching him take part in testing at Silverstone after the British Grand Prix.
Ricciardo could have been on the front row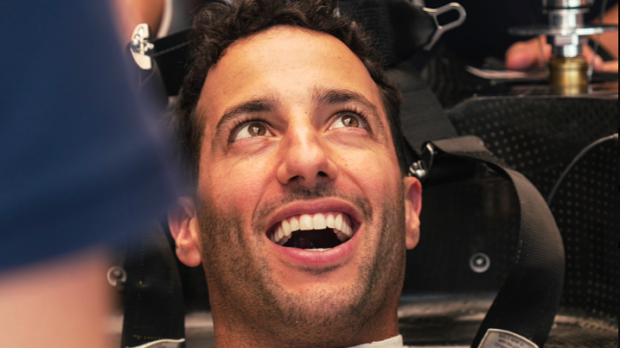 He added: "What impressed me the most when I went up to have a look at the test was – bearing in mind he hasn't driven this car, hadn't been in a car for seven months – within his third or fourth lap he was down to a time that was within a second of what our drivers were achieving.
"Then in his first proper run, as it were, on tyres that were comparable, you could see his confidence was growing and growing and that first lap on probably what was his seventh lap of the day would have put him on the front row of the grid. So it was hugely impressive.
"I was just pleased to see that he was still able to operate at that level. You could see, I mentioned to him 'that would have put you on the front row of the grid' and you could see almost the relief in his eyes.
"[It was] almost like the pressure released off his shoulders that he could still do it, that he wasn't going mad and the old Daniel was still there.
"And then his long runs were very impressive and the work that he did for Pirelli was absolutely on the money."
Horner also went on to reveal that talks with Ricciardo over a possible move to AlphaTauri had taken place before the test.
He said: "Obviously before the test there was some element of discussion with Daniel to say, look, if this goes well, would you be up for driving an AlphaTauri because things aren't quite going as we'd hoped with Nyck.
"Would you be up for that challenge? And he [said] 'yeah, absolutely'. He was prepared, if you like, to take a step backwards to try and take two steps forward."
READ MORE: Horner reveals INCREDIBLE plan to sign Hamilton for Red Bull