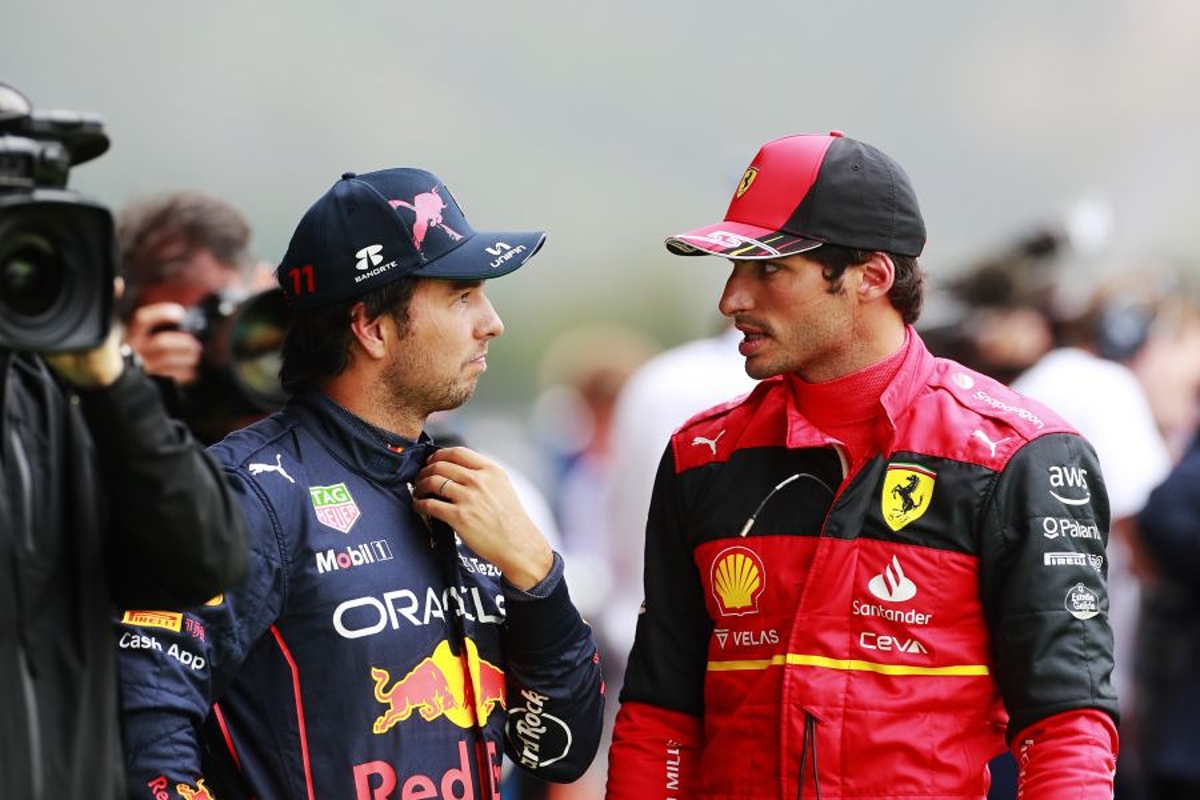 Perez and Sainz escape punishment thanks to short Zandvoort pitlane
Perez and Sainz escape punishment thanks to short Zandvoort pitlane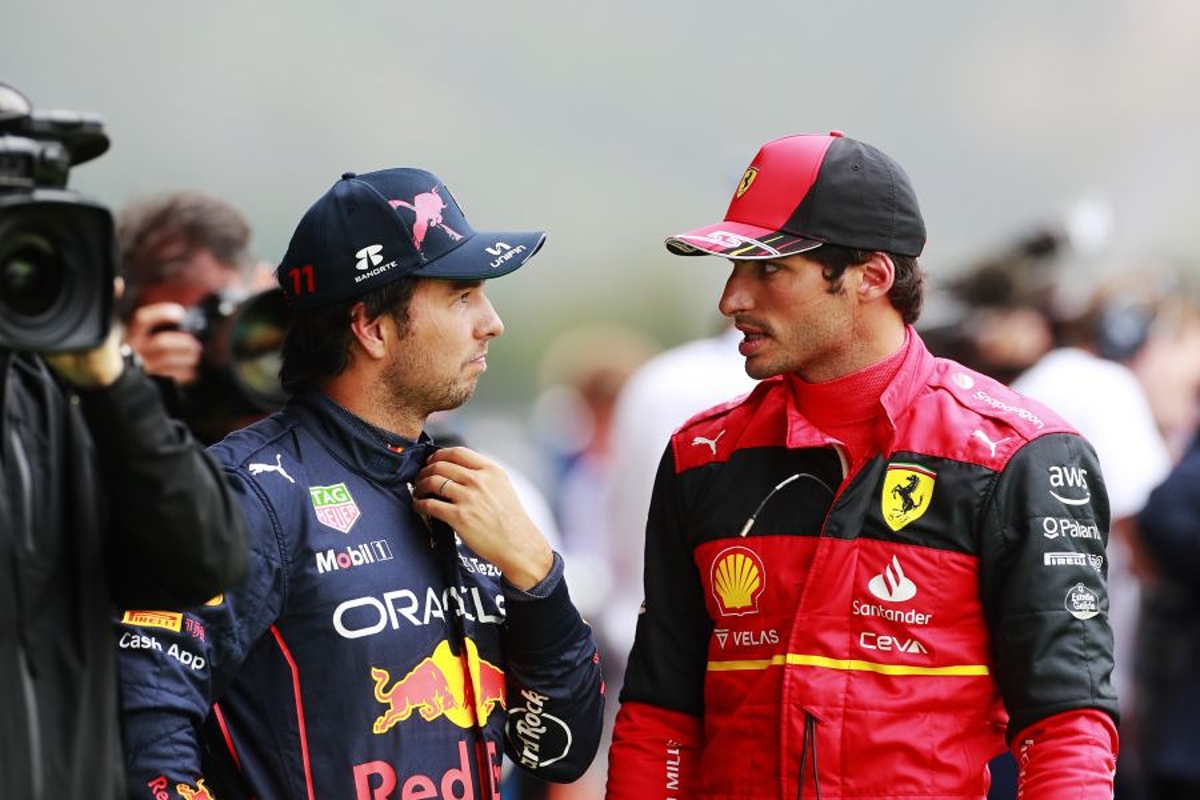 Sergio Perez and Carlos Sainz have been cleared by the Dutch Grand Prix stewards of pit lane infringements thanks to the peculiarities of the Zandvoort circuit.
The duo were involved in unusual incidents during their first stops, initially as Ferrari driver Sainz entered his pit box which saw him brush a wheel-gun air hose belonging to Red Bull.
Unfortunately for Sainz, his pit crew's failure to bring out his rear-left wheel resulted in a stationary time of 12.7secs, allowing Perez who had followed in behind to exit first.
But as the Mexican driver did so, he ran over a wheel gun belonging to Ferrari that had been left lying on the floor in the team's haste to fit the tyre.
While both infringements appear minor, it forced the stewards to investigate, albeit exonerating both drivers and teams of any blame.
Regarding Perez, a stewards' report read: "The stewards determined (i) that Ferrari's wheel gun allocated to the rear-left wheel was placed a bit further away from its usual position but still in the inner lane, and (ii) that car 11 [Perez] rejoined the fast lane after its pit stop as soon as possible.
"The stewards took into consideration the configuration of the pit lane which is particularly short and thus decide not to take any further action."
As for Sainz, its report stated: "The stewards determined that the driver travelled very closely to the pit team of Red Bull Racing whilst approaching Scuderia Ferrari's pit position.
"Car 55's rear-right wheel even touched one of Red Bull Racing's wheel gun's air hoses.
"The stewards further determined that the slight touch of the Red Bull Racing wheel gun's air hose was rather due to the configuration of the Zandvoort pit lane which is particularly short."