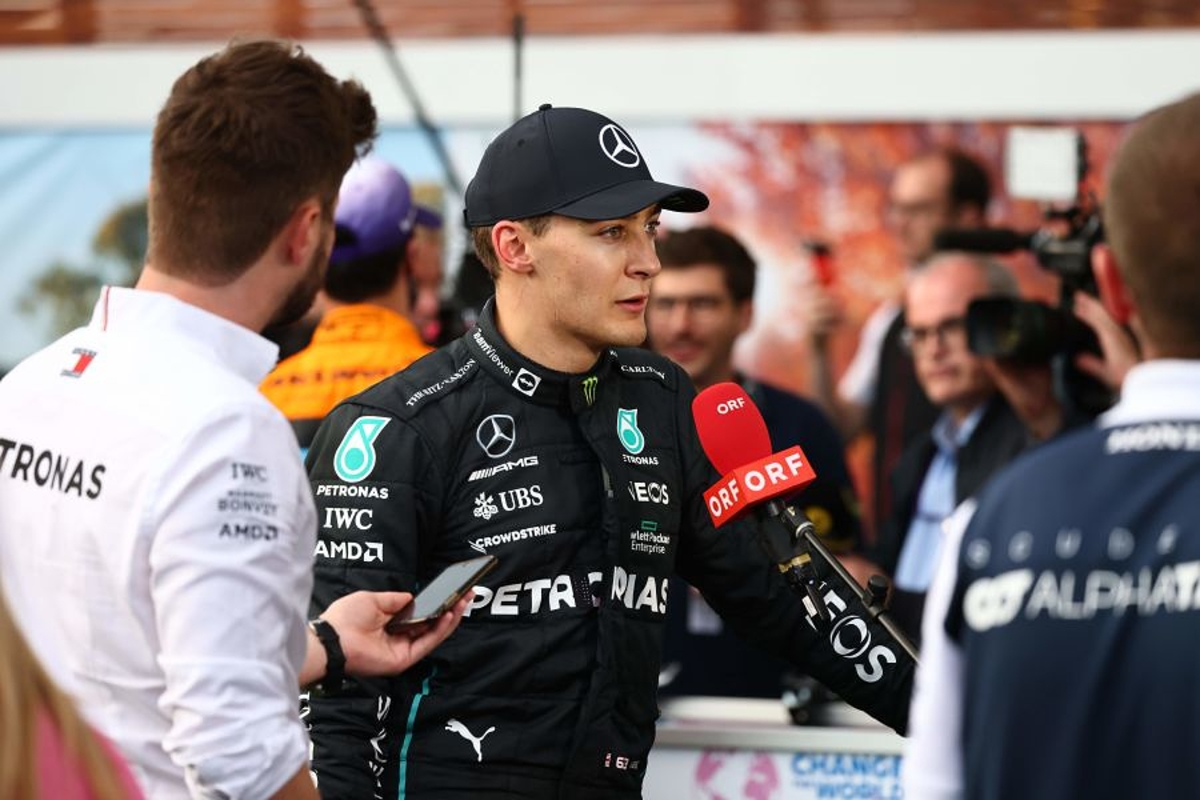 Russell promises Mercedes fightback after "special" podium
Russell promises Mercedes fightback after "special" podium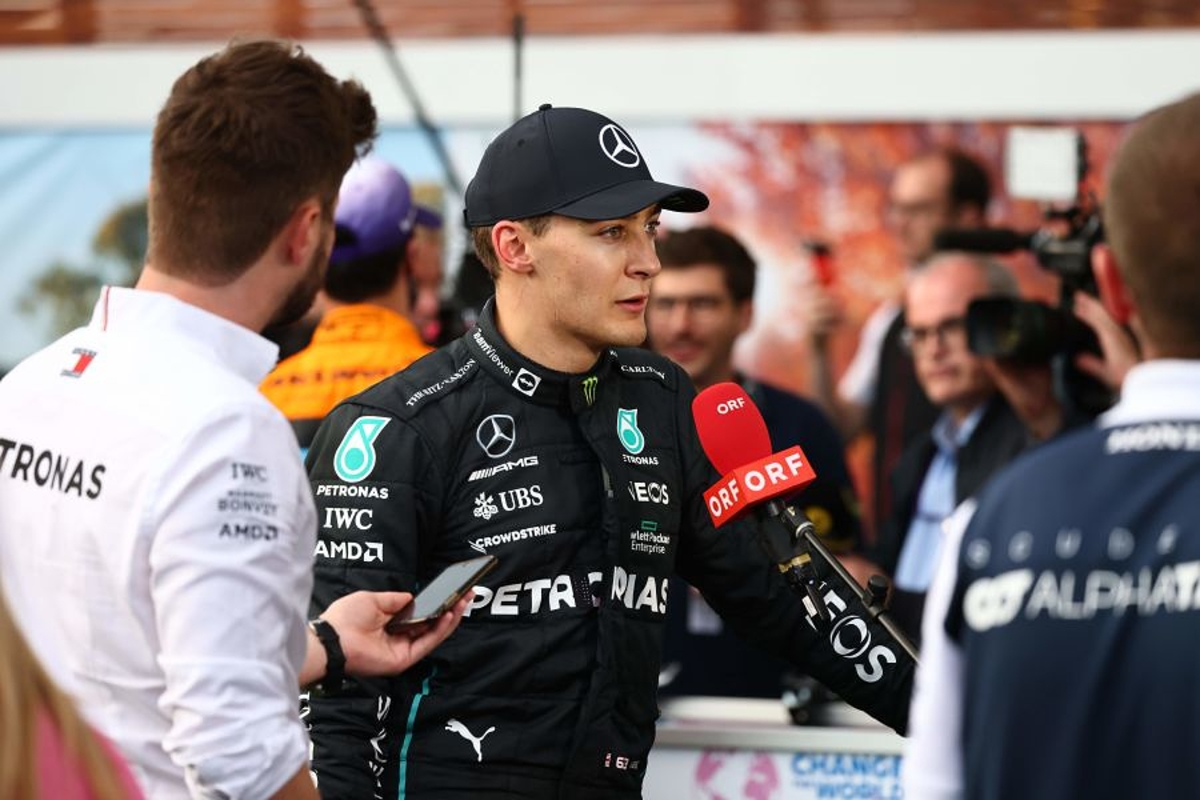 George Russell has tipped Mercedes to return to the front after securing his first podium for the team with a confident drive to third in Sunday's Australian Grand Prix.
The British driver, who moved to the team at the start of the year, benefitted from a 'cheap' pit stop under a safety car and held off team-mate Lewis Hamilton at the end to climb to second in the drivers' standings.
Russell said: "We've got to be in it to win it and capitalise from others' misfortune and obviously we got a little bit lucky today, probably twice, but we'll take it.
"There is so much hard work going on back at base, back in Brixworth, to try to get us back to the front, so to be standing on the podium is special."
Russell - Mercedes will "never give up"
Reigning eight-time constructors' champions Mercedes has struggled so far this season after failing to get to grips with the radical new regulations but the team has made the most of its opportunities and is fighting hard to recover its pace.
Russell is confident the comeback will happen sooner rather than later, adding: "This weekend we were a long way behind our rivals but here we are standing on the podium
"We are never going to give up. We have got to keep on fighting. We've got to keep this up while we're on the back foot and I'm sure we'll get there after a few more races.
"I think it's going to take some time for us to fight these boys in red [Ferrari] and blue [Red Bull] that are pretty exceptional at the moment but if anyone can, Mercedes can, so let's go for it."