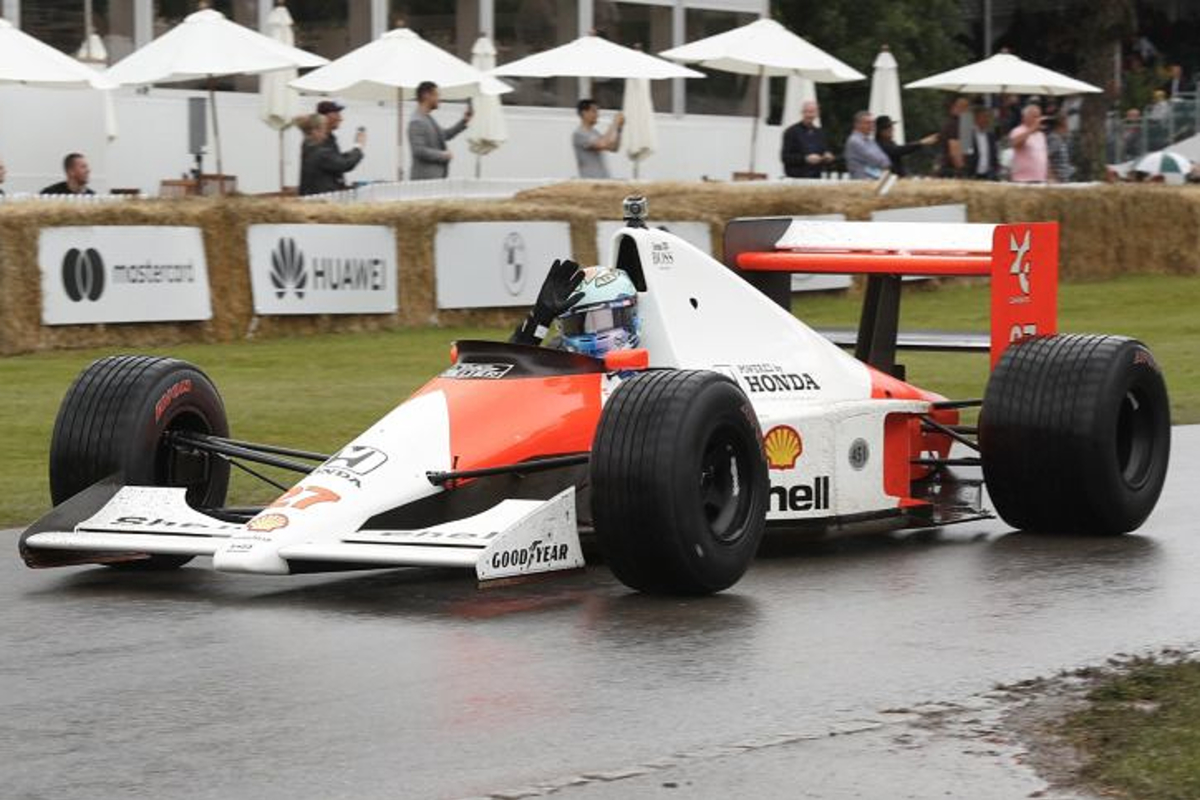 Ricciardo keen on Senna 'Sunday drive' after Goodwood taster
Ricciardo keen on Senna 'Sunday drive' after Goodwood taster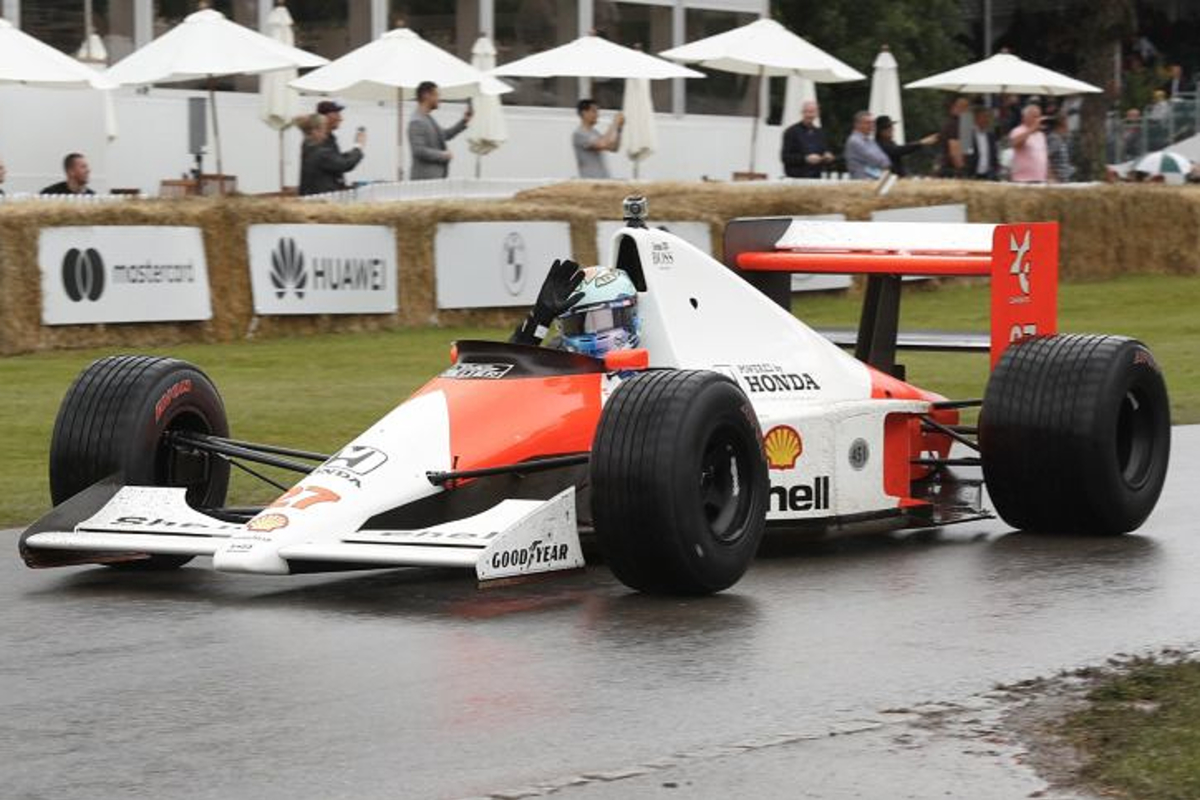 Daniel Ricciardo is keen on a 'Sunday drive' in Ayrton Senna's championship-winning MP4/5b after taking the 1990 car up the famous Goodwood hill climb.
Ricciardo is in the first year of his career with McLaren after moving from Renault over the winter and the Australian enjoyed one of the perks of the job at the Festival of Speed on Saturday.
After having taken the 2013 Lotus up the hill in '19, he again took to the track in damp conditions but conceded the MP4/5b caused him to pinch himself.
"It's crazy," he said after a steady run. "These days we don't see...I can see the bottom of the tyre here. I can see everything around me and in the current cars we don't even see the nose.
"We're looking so far ahead. Just everything of the whole driving experience is different but it's really cool. I expected it to be heavier but I could happily go on a Sunday drive in this.
"It's my first time in an old McLaren F1 car and it's a bit of a pinch myself moment. I think this first one I'll soak it all in and if it dries up I'll maybe have a bit more fun.
"I still consider myself lucky and up the hill... I never really come here with the intention of going hard, so I'm just going to appreciate it for what it is and it has definitely [been on] a bucket list to drive it.
"Obviously, it's wet. I always seem to bring rain here which I can't understand!"
Ricciardo's trophy ambition
So far this season, Lando Norris has stood on the podium three times as Ricciardo has struggled to get to grips with his new machinery.
Despite this, Ricciardo has failed to score points just twice this year and remains consistent in his ambition to secure silverware this year.
He added: "The team is obviously doing really well. I'm still adjusting and trying to get my results up there but we're third in the constructors' and I'm certainly looking to contribute further in the second half of the season and will try to bring some trophies back myself."