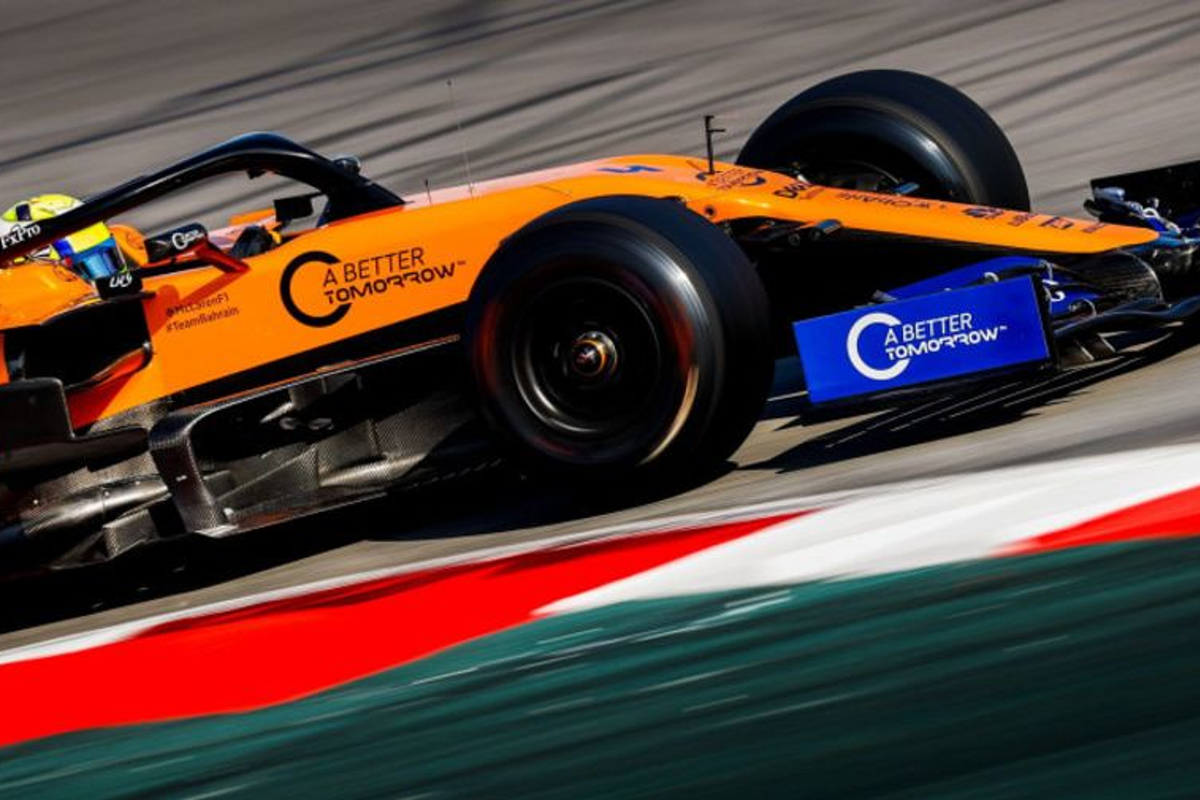 Norris: McLaren 2019 car reaching full potential
Norris: McLaren 2019 car reaching full potential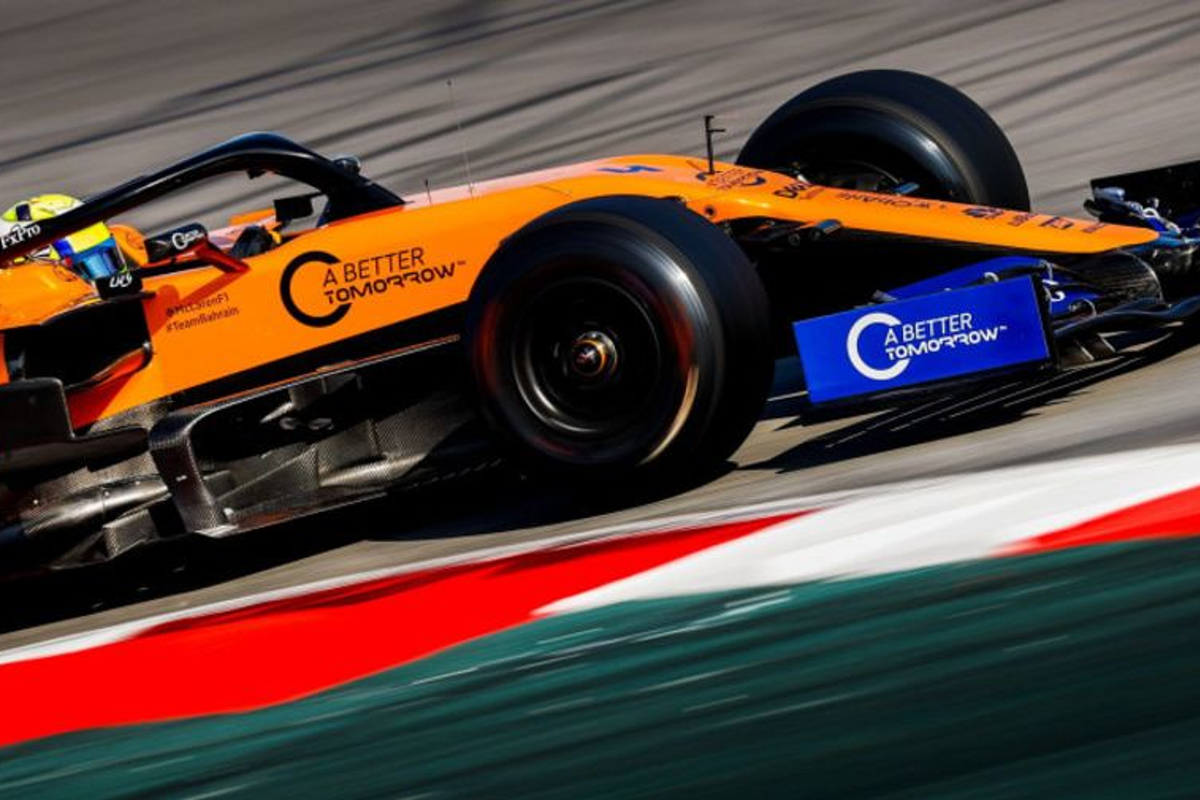 Lando Norris says there is still extra performance to unlock from McLaren's 2019 car after setting the team's quickest time of pre-season testing on the penultimate day in Barcelona. The F1 rookie tempered expectations, however, by suggesting the MCL34 is nearing its potential.
Using the softest C5 Pirelli tyre, Norris' 1:17.084 lap capped off a productive day for McLaren as the 19-year-old wrapped up his final day of running before his F1 debut in Melbourne next month.
"There's not seconds [of improvement] in it, but there's still some tenths within myself and the car," said Norris.
"We can definitely go quicker, but we can't go seconds quicker. We're not far away from our potential, and there's a lot of work to do and then we'll be able to unlock more pace.
McLaren's @LandoNorris spoke to the media earlier, sharing his thoughts on the MCL34's potential with one day of testing to go plus some insight on how he's been preparing for his F1 debut in two weeks. #F1Testing pic.twitter.com/wfOl5w6Jsk — Rob Watts (@robwattsf1) February 28, 2019
"In terms of how prepared I felt coming into these past two weeks compared to how I feel now, I think I'm in a much better position in terms of knowing what I need to be doing and knowing what I need to do to achieve if I get the opportunity in Melbourne.
"From that side of things, I feel much more confident and I feel I can do the job I need to be doing going into the first race."
When asked by GPFans about his preparation for his grand prix debut in less than two weeks' time, Norris echoed fellow rookie Alexander Albon's comments that adapting to F1's complex steering wheel is one of the challenges Formula 2 graduates face.
The Brit is confident he's reached the point where he's comfortable making changes without his engineer's advice.
"As a rookie, it's never an easy thing coming from F2 where you have like three buttons that you press, and mentally there's a lot more to think about in qualifying and the race," said Norris,
"It plays a big part in racing, changing your diff or whatever, you need to know what to do and how to change the car, even throughout the race. It can win you points, it can lose you points, and get you wins or podiums.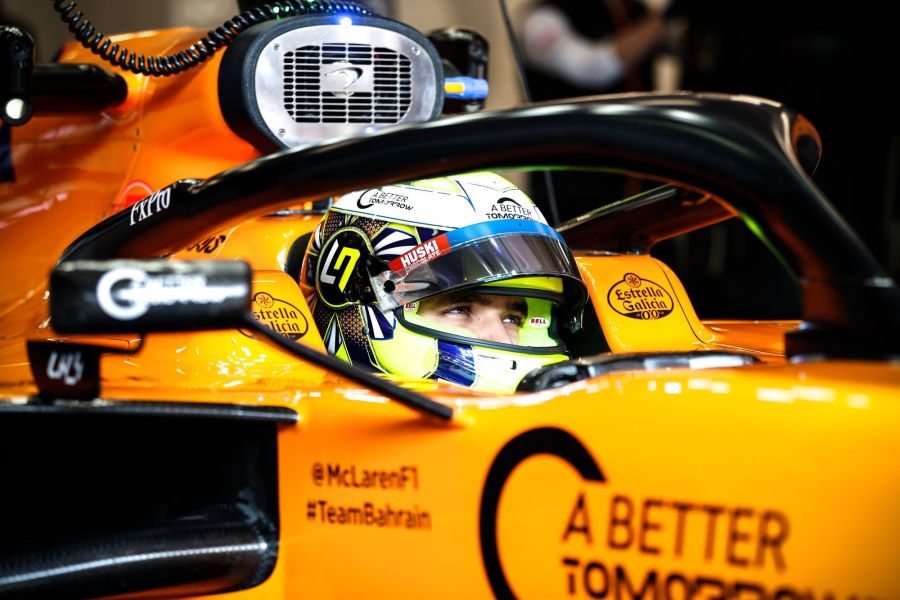 "I've done enough FP1s, in-season tests, simulator stuff that you can do enough of it to prepare, so from that side of things now I'm pretty confident with everything I need to do, but I understand what Alex is going through for his first few days in the car.
"I'm making changes without asking or getting recommendations from the engineers, but if I haven't done something that they can see in the data, they recommend it or tell me to do it.
"From that side of things, a bit of it comes with experience in how to handle different situations and how to handle the tyres, and that's something already from last week to know that I've got much better at and I've understood a lot more."
MORE: Renault engine has made a 'big step' in 2019 - Sainz
MORE: Leclerc lap out of Red Bull's reach, Gasly admits