The entire Formula 1 community paid warm tributes to Charlie Whiting on Thursday after the FIA race director suddenly died aged 66. Whiting was in Melbourne to undertake his usual duties at the 2019 season-opening Australian Grand Prix, but died of a pulmonary embolism.
News of Whiting's passing naturally came as a tremendous shock, with Sebastian Vettel confirming during Thursday's drivers' press conference that he had spoken with the Briton just the day before.
"I was as shocked as we all are still now, when I heard the news this morning," Vettel said. "Especially because I spoke to him yesterday and walked the track for the first couple of corners together with him.
"[It is] difficult to grasp when somebody is just not there anymore."
Vettel remembered Whiting as "the driver's man", while Lewis Hamilton hailed him as "a pillar… an iconic figure in the sporting world."
Max Verstappen had spent part of his off-season with Whiting during his FIA-mandated 'public service', saying of the experience: "We had a good chat, just about a lot of things.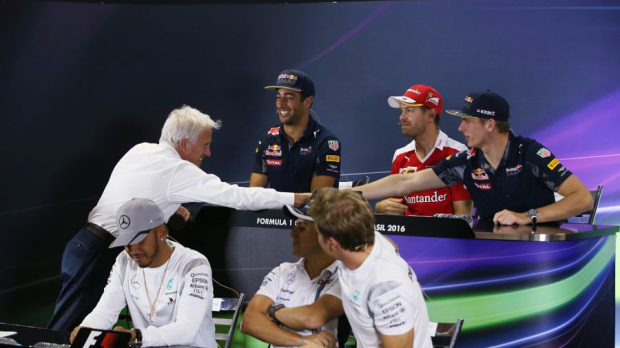 "When I left at the time, I was like 'see you in Australia for another season of racing' and when you hear this news it's just unbelievable."
Verstappen's boss Christian Horner said in a statement: "Charlie has played a key role in this sport and has been the referee and voice of reason as Race Director for many years.
"He was a man with great integrity who performed a difficult role in a balanced way. At heart, he was a racer with his origins stretching back to his time at Hesketh and the early days of Brabham."
SOCIAL MEDIA TRIBUTES