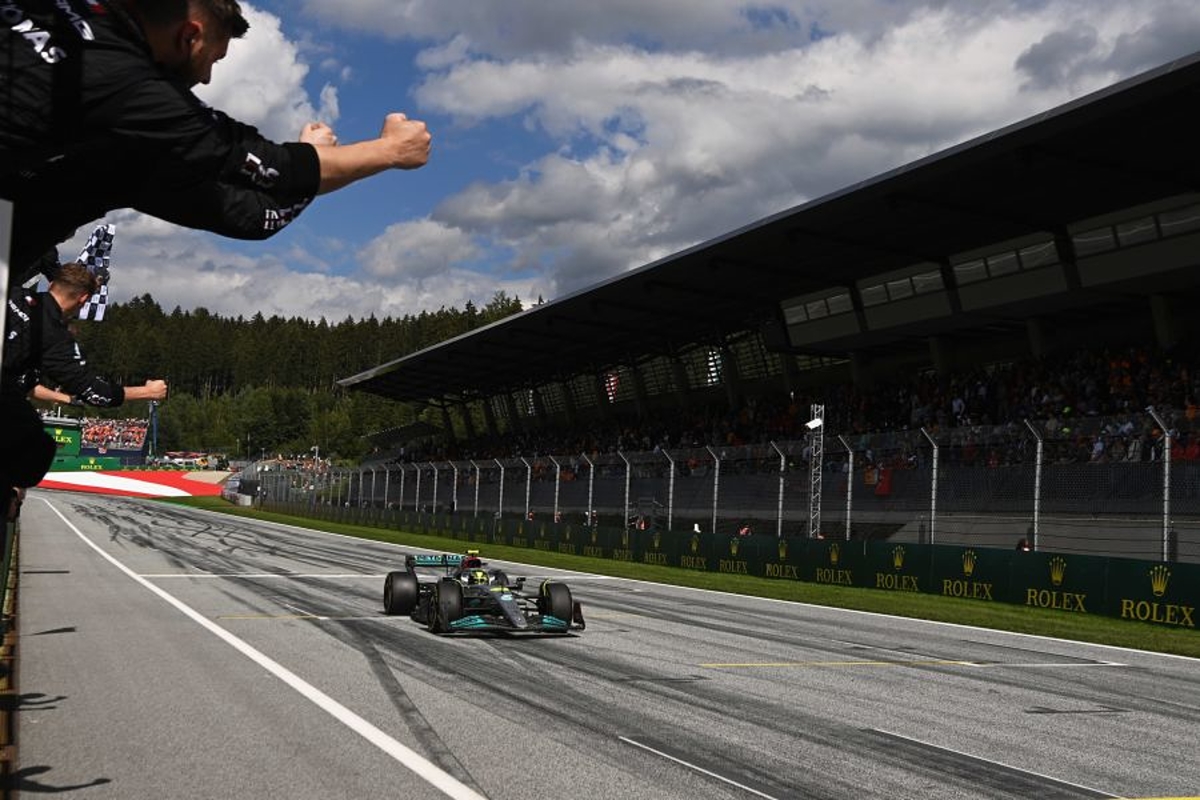 Hamilton's Mercedes tribute after Austrian GP salvage job
Hamilton's Mercedes tribute after Austrian GP salvage job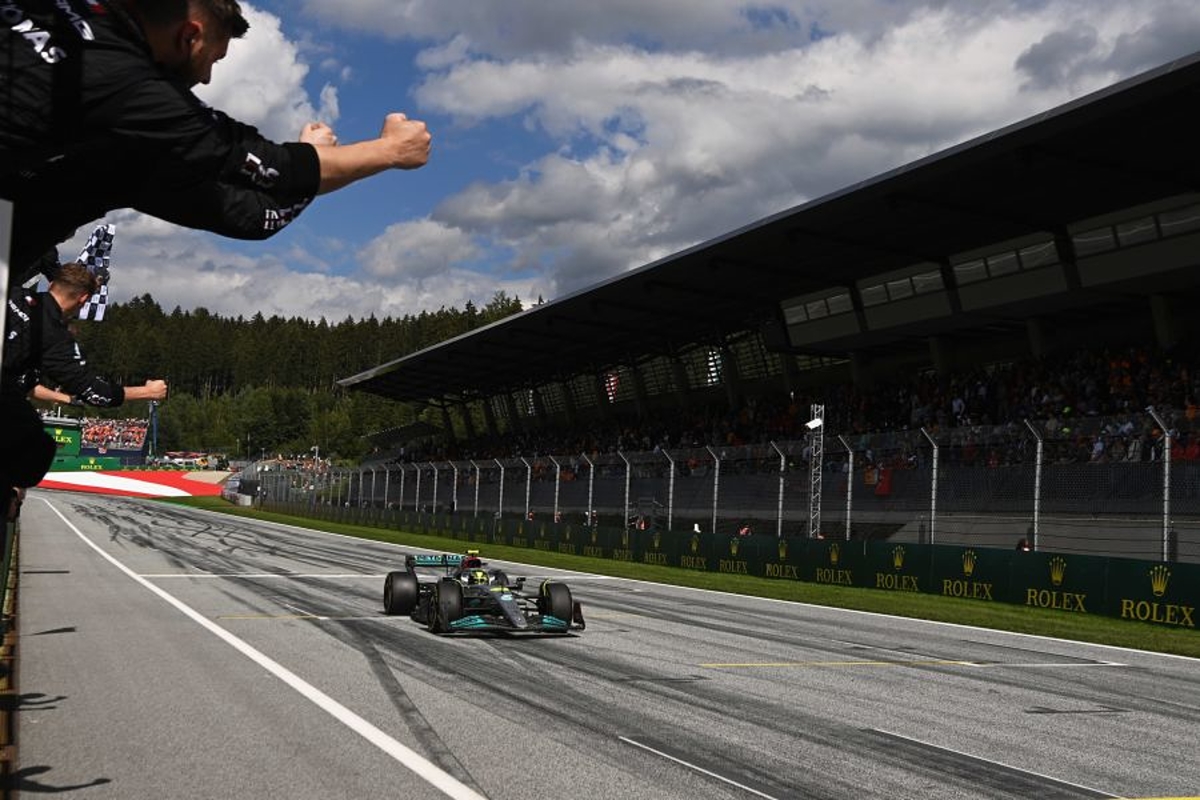 Lewis Hamilton has paid tribute to his Mercedes mechanics after a podium capped off a remarkable Austrian Grand Prix turnaround.
The seven-time champion had ended Friday's qualifying session in the barriers at turn seven, requiring a new chassis and a hefty repair job from the Mercedes crew.
Hamilton failed to make any ground back in the sprint on Saturday, making contact with Pierre Gasly at turn one and securing a move on only one of the two Haas cars that held up his progress.
But come race day, the Silver Arrows scythed his way past Mick Schumacher, Kevin Magnussen and Alpine's Esteban Ocon whilst also benefitting from contact between team-mate George Russell and Red Bull's Sergio Perez on the opening lap.
The result secured Hamilton's third podium in a row and the British driver conceded: "I definitely wasn't expecting that but of course yesterday was a difficult day, it has been a bit of a rough weekend.
"I am really grateful... as a team, we got third and fourth, that is really great points and we move forwards from here."
"I do really want to say a big thank you to the guys, the men and women in the garage who worked so hard to rebuild the car.
"I had a brand new car on Saturday morning, unfortunately - it is something that I don't do too often but so thankful to them for working so hard."
Mercedes has made steps toward Red Bull and Ferrari in the past two race weekends and Hamilton added: "We have made improvements this weekend so we keep chipping away."