Charles Leclerc is sure he will receive an explanation from the engineers at Ferrari for their decision to order him to switch places with Sebastian Vettel during the Chinese Grand Prix on Sunday, saying there must have been a reason for the decision.
With Lewis Hamilton and Valtteri Bottas cruising at the front of the grid in the first two places, Ferrari attempted to shake things up by having Vettel, who appeared to be benefiting from more power, overtake Leclerc into third place.
Vettel didn't take advantage of the assist from his team-mate, as Mercedes finished with the one-two, and Leclerc is waiting for an explanation as to why the decision was made.
"I did a good start and the first turn was a little bit messy," he told Sky Sports.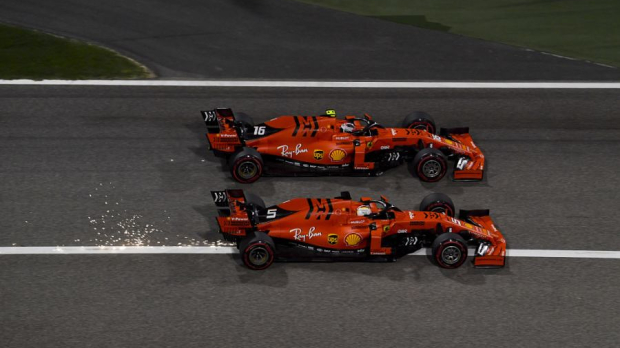 "Obviously, I think you've seen on TV, with Seb. I need to see the full picture, understand the full picture. To speak with the engineers and understand the decision.
"I'm pretty sure there's an explanation behind this decision, and I will understand it. Anyway, it's passed."
Leclerc admits that he didn't perform as strongly as he would have liked, and knows what the goal of the team was even if the reasoning wasn't clear.
"It has not been a great race for me," he confessed.
"I have not been as strong as I wanted. Overall today was not a good day but we'll come back stronger.
"I need to look at the data and speak to the engineers. I don't want to make any silly comments before that.
"I think the team did the right thing to slow down the Mercedes to allow Seb to come back. I believe that was the target.
"It didn't work, but I believe that was the target.
The Monegasque driver eventually finished the race in fifth.