Lewis Hamilton has an affinity with few races like the United States Grand Prix and tracks like the Circuit of the Americas. Austin, Texas might once again play host to a Hamilton coronation this weekend, with the Mercedes man within touching distance of title number five.
CIRCUIT DEBRIEF
COTA borrows elements from Silverstone, Hockenheim and Istanbul Park to give drivers a serious test.
Braking for the steep turn one crucial – especially off the line.
The heaviest braking event on the F1 calendar ensures tyres are tested.
Numerous places to overtake boost on-track action.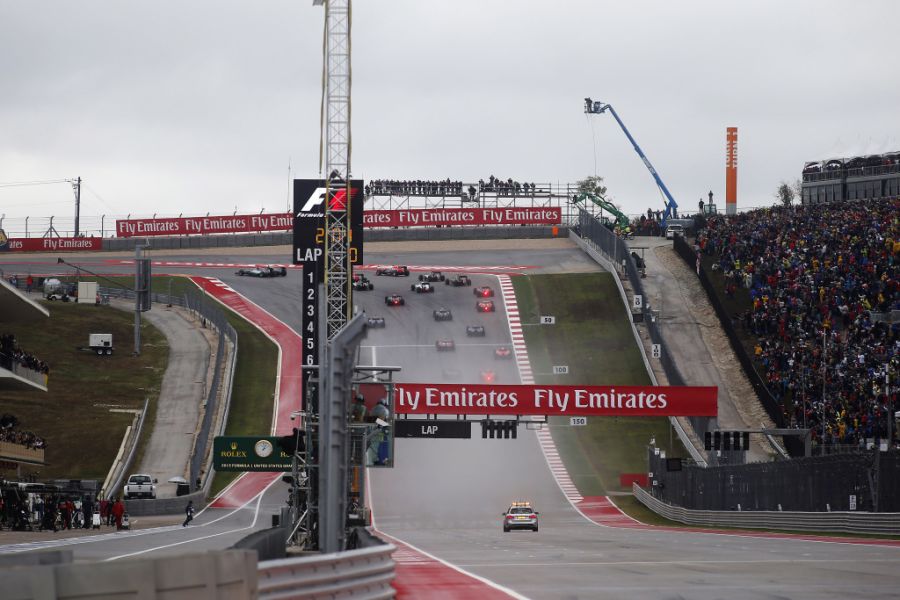 HISTORY AWAITS FOR HAMILTON
Given Hamilton has won all but one of the six races at COTA since its F1 introduction in 2012, the equation seems fairly simple this weekend – win and hope Valtteri Bottas can tail home in second to ensure title number five.
Hamilton already as more United States GP wins (6) than any driver in the history of F1 and another victory this weekend will see him equal Ayrton Senna's record for most consecutive wins at a single grand prix (5) – of course, Senna set the record in Monaco.
Interestingly, Hamilton has already seen a chance to match his idol's benchmark come and go this season – at the British GP.
Silverstone was among a clutch of former Mercedes strongholds that saw other teams take victories this year – Shanghai, Montreal and Spielberg also among them – but the Silver Arrows, and Hamilton especially, have hit top form in recent months.
An upgrade package brought to Singapore was this week reported to have ultimately left Ferrari half a second in deficit to the Silver Arrows and Hamilton's prediction that the Scuderia would "punch back hard" in Austin is borne out in a vast aerodynamic update featuring on the cars of Vettel and Kimi Raikkonen.
Vettel is the only other driver to have won at COTA and he was able to briefly challenge Hamilton a year ago before settling for a second-place finish that prolonged the Brit's wait to win the title until Mexico – a repeat dose may be the best Vettel can hope for this season.
Perhaps only serving to cloud the men in red's mood further is the forecast for rain on both Friday and Saturday – Ferrari and Vettel have often been found wanting in the wet this year, including an ultimately doomed gamble to fit intermediate tyres for Q3 in Suzuka.
A calmer Sunday might offer a chance to race on equal terms, but it could be too late as noted Yankophile Hamilton closes in on matching the great Juan Manuel Fangio by securing glory in the Lone Star State for the second time in his career.
AND THEN THERE WERE THREE (BUT REALLY ONLY ONE)
Thursday at COTA brought the long-expected news that Sergio Perez will continue his racing relationship with Force India into a sixth season in 2019.
It had been fairly clear for some time since Lawrence Stroll's takeover of Force India that the Mexican would be the one to remain in situ alongside the Canadian billionaire's son Lance – whose switch from Williams is yet to be officially rubber-stamped.
Stroll's Force India seat is one of just three yet to be confirmed for 2019, with four races of this season still to run – a rare show of swift work in the driver market, which is often still uncertain right up to pre-season testing.
Although Williams have coyly, and perhaps somewhat cruelly, suggested Esteban Ocon remains a candidate to partner George Russell in 2019, it would be a great surprise to see anything other than the retention of Sergey Sirotkin.
The last remaining seat at Toro Rosso does feature some jeopardy. Pascal Wehrlein turned down Helmut Marko this week in favour of Formula E's Mahindra, reportedly prompting a bold delve into the all-electric series for Alexander Albon.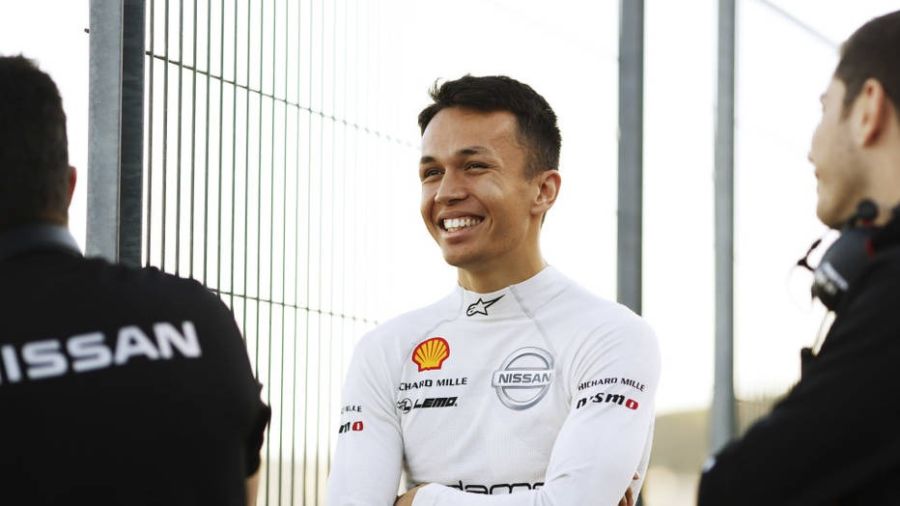 The former Red Bull junior has signed a multi-year deal with Nissan in FE, but did not take part in this week's test as rumours of an offer circulated.
Cold hard cash will likely prove to be the most significant stumbling block between the Thai driver pairing up with Daniil Kvyat in a bizarre combination of former Red Bull rejects in its junior team for 2019.