Kwalificatie VS: Hamilton pakt pole, Vettel ook op eerste startrij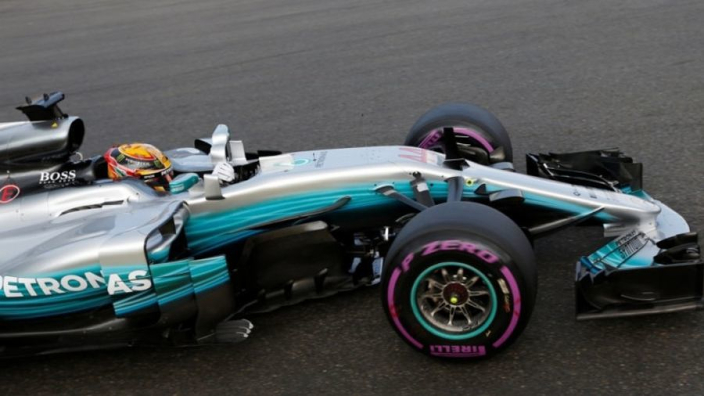 De kwalificaties op het Circuit of the Americas zitten erop. Lewis Hamilton pakt de eerste startplek, maar krijgt titelrivaal Vettel naast hem op P2. Verstappen en Ricciardo komen toch weer te kort ten opzichte van Mercedes en Ferrari.
Lewis Hamilton mag zich voor de 117e keer naar de eerste startrij begeven. Daarmee pakt hij een nieuw record in de geschiedenis van de Formule 1. Voorheen was Schumacher degene die zich het vaakst vooraan mocht melden. Naast hem zal morgen zijn titelrivaal staan, want Vettel pakte de tweede tijd. Op de tweede rij treffen we Bottas en Ricciardo.
Voor Max Verstappen was het uiteindelijk een wat teleurstellende kwalificatie, maar hij moet morgen überhaupt 15 plekken inleveren. Een zesde tijd wist de Nederlander in Q3 te klokken. Hij werd op het laatste moment door Raikkonen nog net overtroffen, die daarmee de vijfde plek verovert.
Vooral in de eerste sessie gebeurden er opvallende dingen. Zo was er een moment waar Lance Stroll niet genoeg ruimte gaf aan Grosjean en zelfs op het laatste moment een gekke uitwijkactie deed, waardoor Grosjean van de baan moest. Haas-coureur Magnussen hinderde Perez, waarop Perez door het lint ging op de boordradio. Magnussen dacht dat Perez nog in een out-lap zat.
Opvallende uitvaller in Q2 was Stoffel Vandoorne, die flink minder presteerde dan teamgenoot Alonso. De Spanjaard wist in Q3 uiteindelijk een nette 9e plek te veroveren. Nieuwkomer Hartley ging er overigens in Q1 al uit; hij kwam 0,8 s. op Kvyat te kort.